Alter Architecture
Here, there & differently
Christine de Schaetzen, April 2, 2007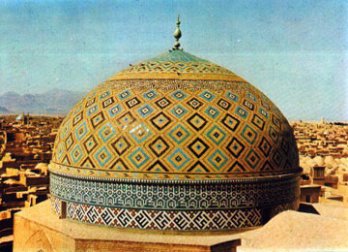 Yazd_Iran
The badgirs (wind towers) of Iran by Hervé Richard & Shiva Tolouie
The badgir, which literally means "wind catcher", is a traditional structure used to provide passive air conditioning for buildings by circulating the prevailing wind from the rooftops to the living areas as a means of ventilating and cooling them. These decorated chimneys that are found throughout the Middle East can be made of brick, earth or limestone. Currently facing competition from commercial air-conditioners, these passive and efficient devices deserve to be studied not only as a bio-climatic solution but much more comprehensively in the context of landscape, form, use, construction, maintenance, utility and heritage.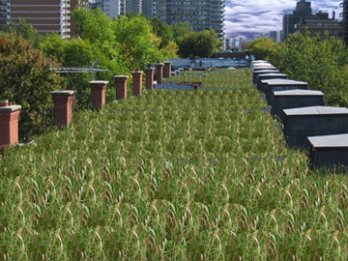 Green Architecture_Green Roofs_North America
Green architecture in the USA by Benjamin Jacquemet & Carolyn Wittendal

Whereas "green architecture" is most often motivated by an "ecological" or aesthetic desire, "living architecture" that uses construction systems that are essentially based on plants and other natural materials represents a genuine economic and social alternative. In the USA, green architecture is integrated in urban development policies and many traditional and vernacular techniques are incorporated in the usual construction methods (glass, wood and vegetal matter). This section of the exhibition shows the practices and applications of contemporary green architecture in the United States.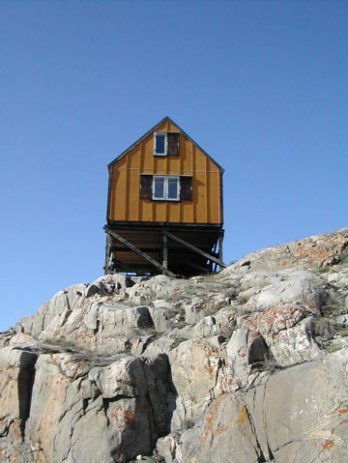 Uummanaq_Greenland
Uummanaq is a small town 600km north of the polar circle, located on a 12 sq. km island, at the foot of a heart-shaped hill that has given the town its name. Since the 15th century, this place has been an Inuit winter settlement, and welcomes today a traditional fishermen and hunter's community of 2,700 dwellers, half of them disseminated in the seven neighbouring villages. Since the fifties, traditional tents and peat houses left their place to single-family wooden kit housing, imported from Denmark, and built by the inhabitants on the community land (the private property of land no longer exists). The harsh conditions of living - two months of total darkness (the polar night), temperatures dropping below minus 30°C, a nine months a year frozen see, and thousands of icebergs fallen from the most active glaciers in the world - impose a self-sufficient way of life upon the community for the most part of the year, while it's still needing the same community services as in any European city: hospitals, schools, thermal power station, etc. The daily life in Uummanaq is a wonderful illustration of how humans can adapt to the harshest conditions.