Émile Hermès
Craftman of French luxury
P.E.H., March 11, 2019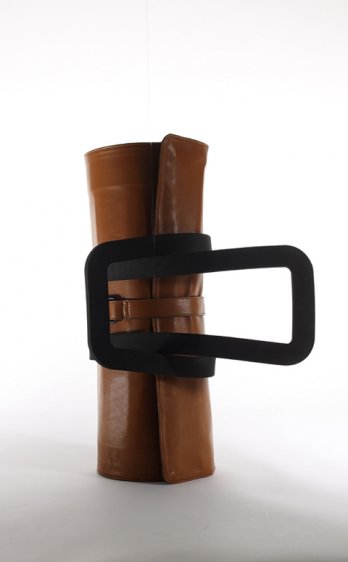 Francesco Librizzi & Vittorio Venezia_Rolling vs Folding, 2008
Visiting his workshops on a regular basis, Émile Hermès started to think about how to use the scraps of leather tossed here and there. In 1930, the leather diary was created; it could be carried in a pocket or in a bag. It was also at this time that Émile Hermès introduced the next generation to the various aspects of the business, putting to work the inventive mind of his son-in-law, Robert Dumas, to whom we owe, among other remarkable creations, the "sac à main pour dame", later known as the Kelly, the Sac à dépêches, for businessmen, and the Chaîne d'ancre bracelet (1938). His endless search for inspiration led to the creation of the printed silk scarf, of which Hermès launched its first design in 1937, thus marking the birth of the Hermès scarf.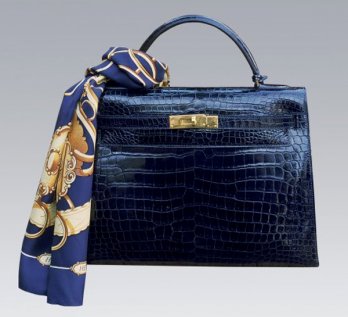 Kelly Hermès Croco
This same year, the House celebrated its 100-year anniversary. Émile was sixty-six years old.As an experienced inventor, he drew as much on his passion for the future as he did on his understanding of the past. An established figure in the cultural life of Paris, Émile Hermès was a member of numerous museums.His collection was a benchmark and was featured in several exhibits during the interwar years. In June 1939, a photographer captured Monsieur Hermès with his mischievous yet gentle eyes next to the Faubourg Saint-Honoré display window. His delightfully elegant silhouette, the perfect reflection of his aesthete soul, seems to betray a certain anxiety however. The same anxiety that led Michel Leiris to leave the 1937 Exposition Internationale de Paris exclaiming, "Everything we love is about to disappear."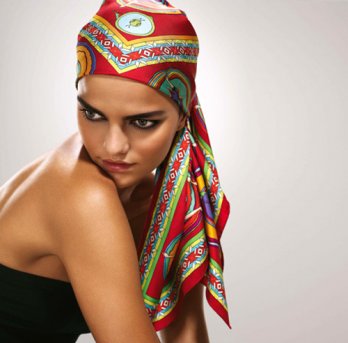 Hermès Ad
When the Second World War broke out,Monsieur and Madame Hermès retired to Cannes and were soon joined by their daughters, grandchildren and, later, their son-in-law, Robert Dumas. This was a time of packages for prisoners, of display windows bearing "nothing for sale" signs, although, at the same time, providing occupied Parisians with messages of hope and humour through their magical tableaux. A similar spirit of humour and playfulness inspired the scarves Le Retour à la terre and À la gloire de la cuisine française. At this time, five Hermès workshops were devoted to couture. Pantskirts and shoulder bags adapted women's clothing to bicycles. The scarcity of most noble materials led Hermès to look for other materials that until then had been overlooked: canvas, wool, raffia, cotton, parchment.Worked carefully, these materials became part of the diversified elegance of Hermès.