Ying Gao
Fashioning the intangible: the conceptual clothing
Zanoah Bia + Anne-Sophie Gauclin_Volume2, November 4, 2013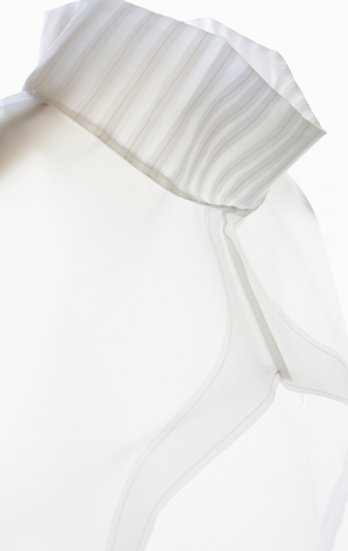 Ying Gao/Swiss_Dominique Lafond
E.D.: Is there a philosophy behind your work?Y.G.:
Sensitivity and rigor

E.D.: What do you consider your influences, what inspires you?
Y.G.:
Cinema, music, typography
E.D.: How would you explain "modulatable" garments? Y.G.:
A garment that reappropriates it`s volume after having been transposed into other forms / functions / applications.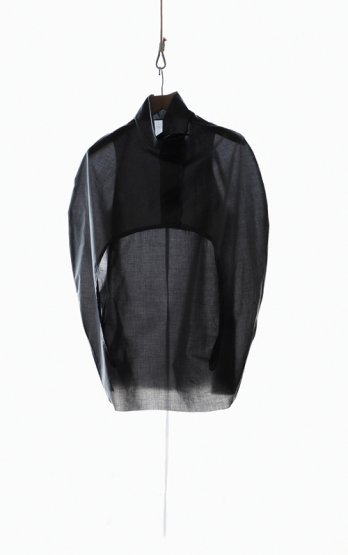 Ying Gao/Pod_Dominique Lafond
E.D.: Your favourite materials in design, fashion, architecture and why?Y.G.:
Film:
Le ballon rouge
(Albert Lamorisse),
Playtime
(Jacques Tati). Architecture:
Arab World Institute
(Jean Nouvel) for their wealth both conceptually and formally.
E.D.: Are you feel concerned by ecology?Y.G.:
Not really, because all too often in fashion it`s used everywhere. Environmentalism is hot right now but it possesses an outrageous lack of sincerity at the moment.
E.D.: And chic, what do you feel it is?Y.G.:
Precision.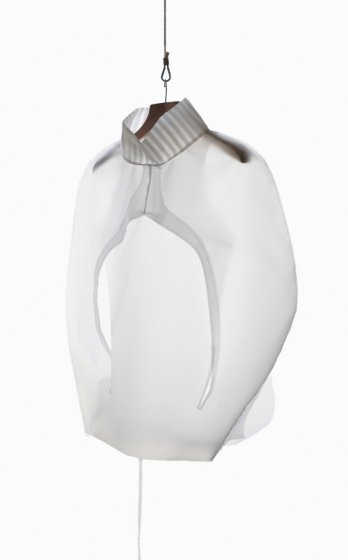 Ying Gao/Swiss_Dominique Lafond
E.D.: Which artist / architect / designer do you admire most?Y.G.:
Photographer, Raymond Depardon. Equally I like the work of Lanvin`s Albert Elbaz
E.D.: What are currently your favourite brands or objects, and why?
Y.G.:
The fridge and all of its contents

E.D.: Can you describe an evolution in your work from your first projects to the present day?Y.G.:
No, The evolution of my work isn`t huge, but it is mostly constant.