Palomba Serafini Associati
Creative requirements and regulatory
G.T., October 24, 2011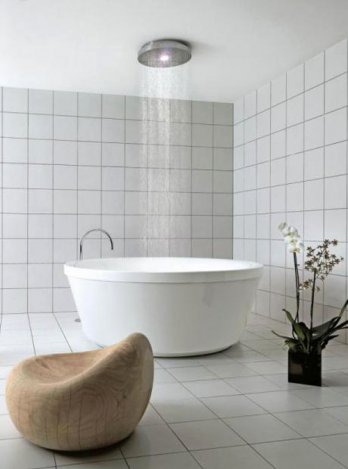 Roberto Palomba /Geo
G.T.: The way people used to do, you mean? When companies used to pay for their designers to travel in search of new ideas. Like Sottsass, De Lucchi and others...

Roberto Palomba:

Well, I still sometimes manage to convince people to do this. Modestly speaking, I can boast of some successes that allow me to say: "trust me". We hear a lot of talk about the recession and all that these days... but in the end when we talk to the companies we say we know what we're doing. I realise it's much harder for young designers who are just starting out and their story has not yet come true. I try to give them a hand when I can see that they're doing something interesting.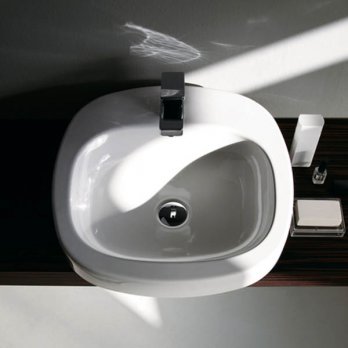 Roberto Palomba /Laufen
G.T.: One last question: here we are in Paris, and I'd like to see just how international Italian design is.

Roberto Palomba:

 I also work with companies in other countries, and I enjoy it because they often have a more international vision. But the Italian product is very international. Like early American design, which looked at the international scene to solve its own problems (Eames, Bertoia). Today we are, as Baricco says, in a new age of barbarism, I really believe this, and I think it is a very positive thing, and so let's turn Italian design barbarian, and try to sell the Salone del Mobile in Milan, as a trade-off, not as the end of the world. As Lao Tse says, "What the caterpillar calls the end of the world, the rest of the world calls a butterfly".What the people of Brianza call the end of the world, the rest of the world should see as just a passing moment...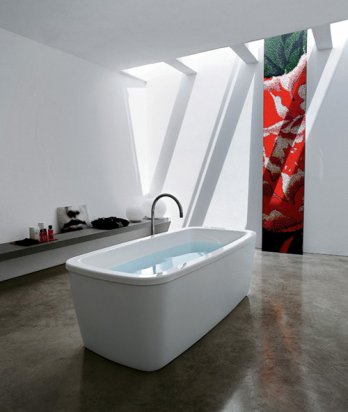 Roberto Palomba /vasca bath
G.T.: Restart...

Roberto Palomba:

Yes, reset. Let's reset again this year, let's see what happens; let's not expect anything more than another salon, preparing us for the one after that. The world doesn't start and end at the Salone del Mobile. It's just a post station.


www.palombaserafini.com