César Baldaccini
An Anthology by Jean Nouvel
Linda Chenit, May 19, 2008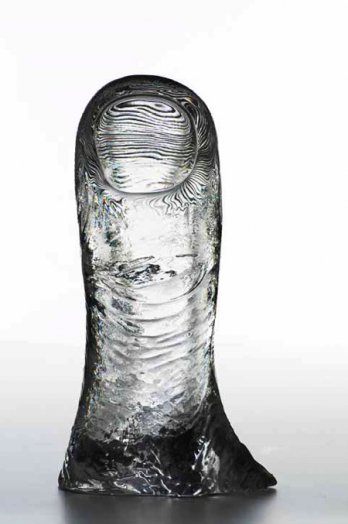 César Baldaccini_Finger
In order to create casts of monumental size, César began searching for light materials that would allow him to enlarge his sculptures while limiting their weight. He discovered the advantages of polyurethane foam which, when mixed with freon gas and exposed to the air, expands considerably and crystallizes into a solid form. Using a powerful mixer, he began to explore the possibilities of this material on a large scale, leading to his first Expansions of 1967. Organizing a series of happenings, he mixed and poured the polyurethane in public, creating ephemeral works with organic forms, the result of a completed chemical reaction. To make these sculptures permanent, César developed a technique that enabled him to provide them with a sleek and hard surface. Jean Nouvel will present fifteen of these Expansions that appear to pour out from the walls of the exhibition space on the ground floor of the Fondation Cartier.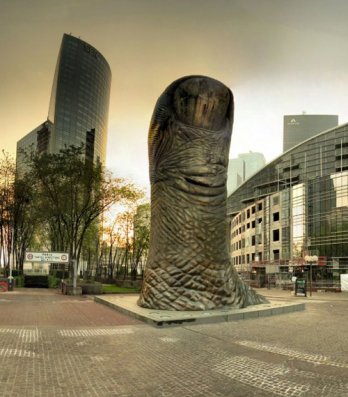 César Baldaccini, La Défense, Paris_Étienne Cazin
The discovery of a hydraulic press in 1959 at a scrap metal factory near Paris led César to the idea of creating his Compressions. When a large American press capable of crushing an entire car became available in France, César decided to use this tool to create a complete sculpture. With this technique, the artist no longer uses his own hands to realize the sculpture, he creates a work of art with the assistance of the machine. Presented on the lower level of the Fondation, the dense and compact historical Compressions from the 1960s contrast with the light and linear works of the 1998 Suite Milanaise, the final series of Compressions realized by César using new Fiat car bodies. Less abstract, César's "flat" Compressions, conceived for the 1995 Venice Biennale, remain recognizable as complete cars. Also presented on the lower level, Les Championnes (1985-86) are the first of a series of "sheet" Compressions where car bodies are reduced to a thickness of twelve inches and cut into rectangles.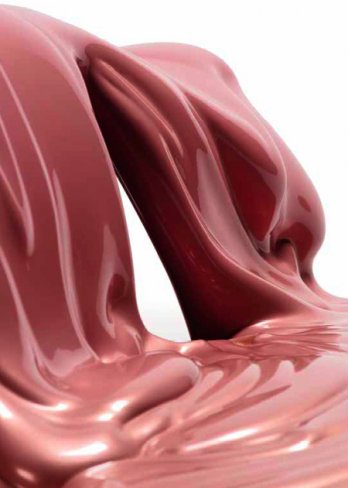 César Baldaccini_Pink Sculpture
Placed throughout the garden, several sculptures echo the presentation within the building. The Sein and monumental nineteen-foot Pouce are presented outside near the exhibition space devoted to the Empreintes humaines. A series of cast-iron Expansions are displayed on the opposite side of the garden. Behind the Fondation Cartier, Jean Nouvel will revisit Un mois de Lecture des Bâlois, a work made of several tons of compressed papers, originally presented at Art Basel in 1996.
From July 8 to October 26, 2008
fondation.cartier.com