Tomorrow Now
When design meets science fiction
Alexandra Midal + Björn Dahlström, December 24, 2007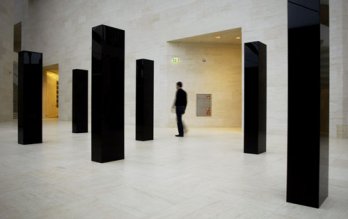 John McCracken_6 Columns, 2006_Jens Ziehe
Critical forms of Utopia adopted at the end of the 1960s and 1970s by architects and designers have names such as "dystopia" or "abnormal Utopia" and "anti-Utopia". Through stories pushed to their ultimate limits, the authors aimed to erode the progressive and supposedly realistic project of technological progress defended by modernists. Science fiction acts as the vector of this critique because it employs the impulses behind Utopia.
The 12 Ideal Cities by Piero Frassinelli of the Superstudio group (a collective formed in 1966 in Italy), one of the pillars of the Italian Architettura Radicale movement, perfectly illustrates this form of dissence. These cities are ideal only in their premises of standardisation, hygiene, primacy of reason, industrialisation and so on that are also those of the modern movement. These nightmarish and caustic short stories were published in magazines in the ironic and playful form of a test. Following a request by the science fiction author Robert Sheckly several years later, a thirteenth city was added. The Archigram magazine attempted to bring together the two extremes. By employing the formal language of Marvel Comics, the young architects and editors of this revue expressed their frustration with the conservatism in place and reinvented the city as a single organism.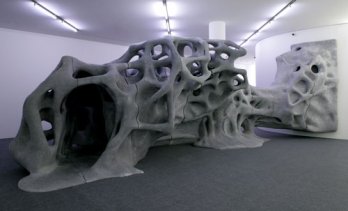 R & Sie - François Roche - Cabinet Hypnotique, 2005_Jens Ziehe_Mudam Collection
MentalKLINIK (Yasemin Baydar, Birol Demir)
Frozen45 by mentalKLINIK projects us into a future era, the Biot technosociety in which we can model our own bodies, thus becoming both actor and subject. Indiscernible from its application, Frozen45 is a treatment of the future whose effects are translated through the Biot transformation process and allow the development of the skin to be fixed. The faces of visitors thus become invisible sculptures foreshadowing the way in which museums might exhibit the Biot when the frontiers between humans and objects disappear.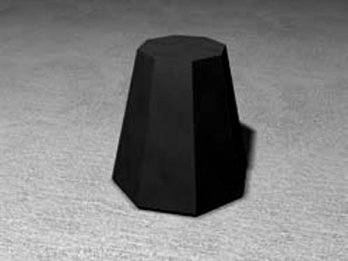 Yasemin Baydar Birol Demir_MentalKlinik, Frazen 45 project, 2007