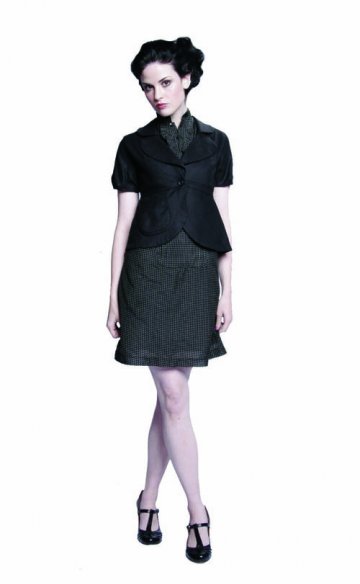 Debbie Sutton
Tout ce que vous devez savoir sur Debbie Sutton en 20 questions...(en anglais)
H.B., le 30 mars 2009
Debbie Sutton Bio_Express
Debbie Sutton is the Toronto-based designer behind snoflake, an emerging contemporary women's boutique line. The snoflake brand provides the perfect blend of quality, great tailoring, feminine detailing, and inspired flourishes. All snoflake garments are designed and manufactured exclusively in Canada.
After graduating from Toronto's International Academy of Fashion Merchandising and Design, Sutton gained extensive work experience in the fashion world. She worked as an assistant fashion designer, a fashion merchandiser, a fashion stylist and as a cutter and key team-member with a successful Canadian bridal designer. While working in bridal fashions, Sutton got the itch for more creative challenges and launched her own line in 2003.
Since then, Sutton has developed a strong clientele of young, urban professional women and has consistently enjoyed an enthusiastic response to her line. Snoflake is currently sold across Canada and the U.S.A.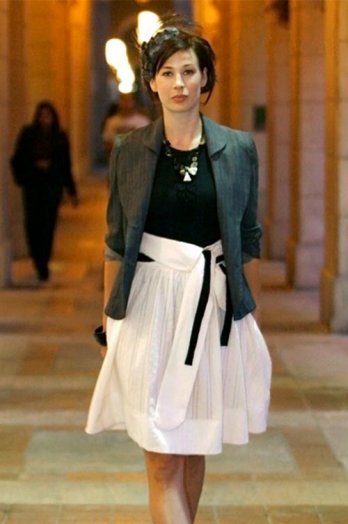 Debbie Sutton_Collection 2009
EgoDesign: Who are you / how would you describe yourself?Debbie Sutton:
I am a Toronto-based fashion designer and I would say that I'm hard-working, shy, compassionate and sensitive
E.D.: Tell us more about Snoflake?D.S.:
Snoflake is all about us women being who we are, being different, and also enjoying and learning from each other. Every woman is unique, just like how no two snowflakes are the same.
E.D.: Is there a philosophy behind Snoflake? Your Fall/Winter 09 Collection?D.S.:
I focus on creating clothing that enhances women's bodies while allowing them to express their own creative fashion visions of themselves.
E.D.: What do you consider your influences, what inspires you? D.S.:
I am inspired by everything and everyone around me, especially architecture and the 1970's. I get inspired by men and women's individual.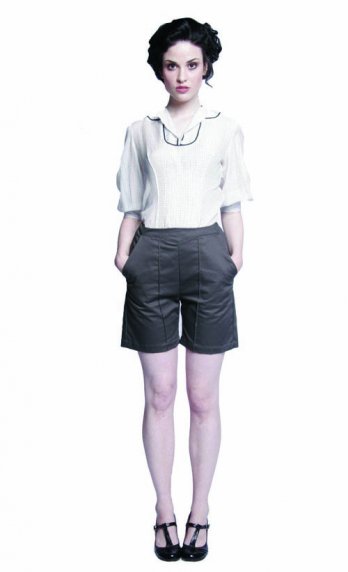 Debbie Sutton_Collection 2009
E.D.: How would you explain fashion? D.S.:
Fashion is a form of creativity that some people enjoy expressing themselves through.
E.D.: Your favourite materials (fabrics) and why?D.S.:
I love materials with texture. I have no idea why, but I always gravitate towards it more so than to colour.
E.D.: What means for you the word ecology?D.S.:
The relationship between humans and our environment.
E.D.: And chic, what do you feel it is?D.S.:
Chic, to me, is kind of a cheesy 1980's term describing someone who is dressed up. I prefer the term "stylish".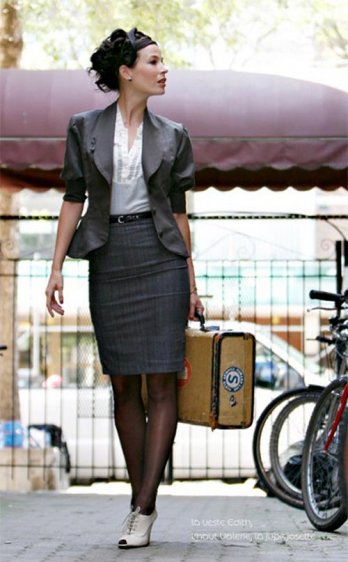 Debbie Sutton_Collection 2009
E.D.: Which Art Director / architect / fashion designer do you admire most?D.S.:
I love Antoni Gaudi. His work is so outside the box and creative. I feel like he had such foresight and I'm amazed that he was working from the late 1880's – early 1890's because his buildings are so incredibly timeless.
E.D.: What are currently your favourite brands or objects, and why?D.S.:
I recently fell in love with these tree-torn wedge rubber boots with big toggles down the front. They're just so practical and durable and strange. I love wearing them!
E.D.: Which city resembles you the most and why?D.S.:
I would say that my workaholic tendencies would fit the NYC atmosphere. But, I am working on having a more Chicago point of very busy and populated but balanced with a laid back attitude.
E.D.: Your dream project?D.S.:
To be able to just focus on cultivating my designs and being as expressive and creative as I want to without having to deal with all the other business aspects that take up so much energy.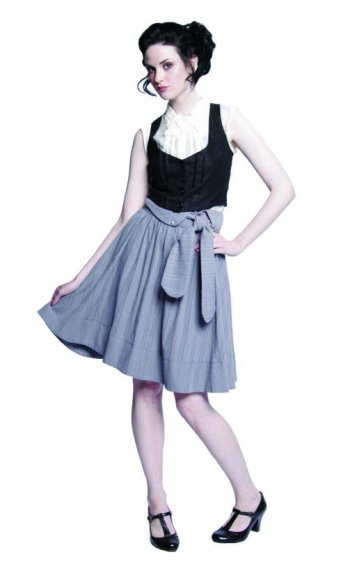 Debbie Sutton_Collection 2009
E.D.: What Fashion project would you never design and why?D.S.:
I don't think there is anything I would never design! I would find any new or different project a challenge especially if I didn't initially like the idea.
E.D.: What your favourite items (in art, photography, Fashion, design)?D.S.:
I resonate with a lot of fun 1970's styles and designs, like mushrooms, patchwork and ceramics. I get inspired by these elements and use them to create sophisticated, wearable and feminine garments.
E.D.: What you hope your current (Snoflake) work will bring to people, humanity?D.S.:
I hope that Snoflake will bring out self-confidence in women and help them feel beautiful. I also hope that my love of creating Snoflake will spread to other people and somehow create more love in the world.
E.D.: What invention would best improve your life?
D.S.:
A day-stretcher or time stopper so that I could do more in one day. Or clones.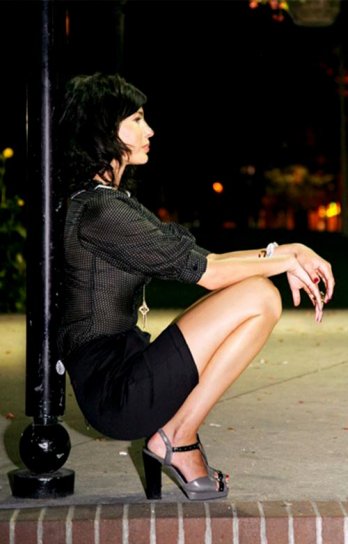 Debbie Sutton_Collection 2009
E.D.: Can you describe an evolution in your work from your first projects to the present day?D.S.:
I definitely have a clearer understanding of my target customer. I also focus more on better fit and finishing and have a better understanding of fabrics and what they can and cannot do.
E.D.: What couldn't you live without?D.S.:
My two year old daughter, Chloe, and her laugh and smile.
E.D.: Finally, which 21th-century architects/fashion designers/artists would you invite to a dream dinner?D.S.:
Alexander McQueen, John Galliano and Vivienne Westwood! I would love to talk to them about their creative process. That would be so much fun and so inspiring!
www.snoflakefashion.com