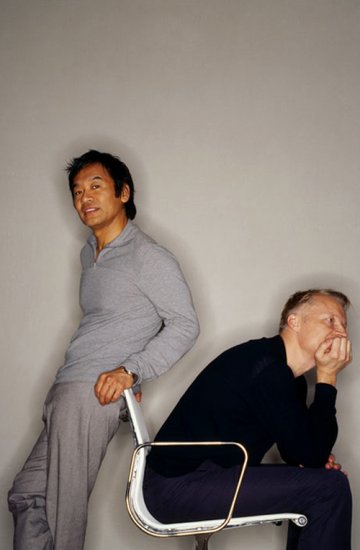 Yabu Pushelberg
Le Printemps Haussmann + Luxe et Accessoires
ZaZa, le 8 mars 2016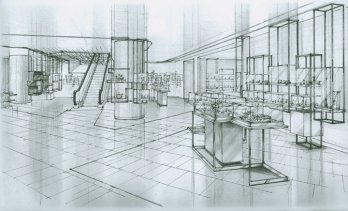 Yabu Pushelberg/Sketches_Yabu Pushelberg
Yabu Pushelberg Bio_Express

Depuis leur rencontre à l'école de design, il y a plus de 30 ans, Georges Yabu et Glenn Pushelberg - le duo qui a fondé ce cabinet divisé en 7 équipes comprenant le design avec un personnel spécialisé en decoration de luxe. Une équipe de développement des projets fait partie aussi de la firme - créent de luxueux intérieurs pour des résidences, des hôtels et des boutiques de par le monde.
Yabu Pushelberg a obtenu le Platinum Circle Award, pour leur réalisation exceptionnelle dans le secteur de l'hôtellerie, ainsi que le prix de la Fondation James Beard pour l'excellence dans la conception des restaurants. Les partenaires George Yabu et Glenn Pushelberg ont été nommés Designer of the Year par Contract magazine, et ont été intronisés au Temple du magazine Interior Design of Fame.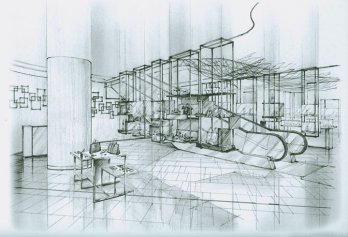 Yabu Pushelberg/Sketches_Yabu Pushelberg
Le Printemps Haussmann
positionne le Luxe et les Accessoires au coeur même de la mode en créant un univers exceptionnel (plusieurs millions de dollars pour ladite rénovation) qui leur est entièrement dédié : trois étages pour une surface totale de 6 000 m2 qui mettent en scène la Haute Joaillerie, la Haute Horlogerie, la Maroquinerie, la Bijouterie et le Textile.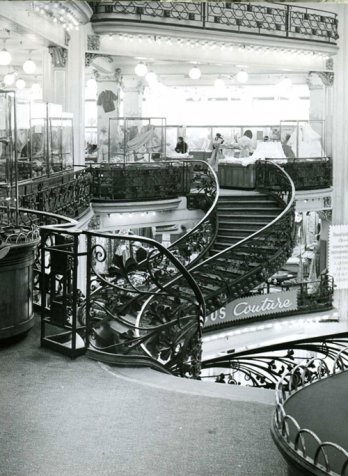 Yabu Pushelberg/le Printemps archives
Le grand projet du cabinet d'archites
Yabu
Pushelberg
(Toronto, Canada) repose sur la percée d'une immense trémie, véritable passerelle entre l'héritage historique du Printemps (qui comportait des trémies sous les coupoles) et sa nouvelle identité. Respiration monumentale au cœur du magasin, cette nef spectaculaire de 15 mètres de hauteur crée une dynamique verticale et une unité sur les trois niveaux. Une volée d'escalators vient structurer l'espace en s'intégrant harmonieusement dans la structure ouverte.
giubbotti peuterey
Peuterey Outlet
giubbotti peuterey
peuterey online