Debbie Sutton
Tout ce que vous devez savoir sur Debbie Sutton en 20 questions...(en anglais)
H.B., le 30 mars 2009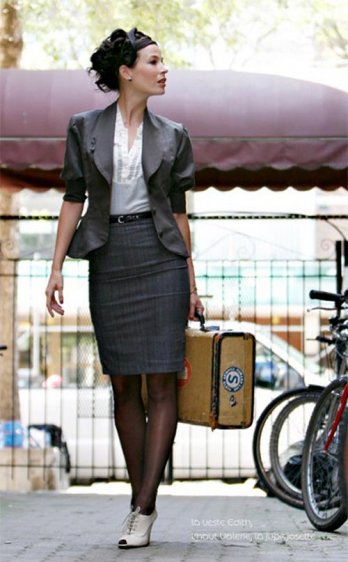 Debbie Sutton_Collection 2009
E.D.: Which Art Director / architect / fashion designer do you admire most?D.S.:
I love Antoni Gaudi. His work is so outside the box and creative. I feel like he had such foresight and I'm amazed that he was working from the late 1880's – early 1890's because his buildings are so incredibly timeless.
E.D.: What are currently your favourite brands or objects, and why?D.S.:
I recently fell in love with these tree-torn wedge rubber boots with big toggles down the front. They're just so practical and durable and strange. I love wearing them!
E.D.: Which city resembles you the most and why?D.S.:
I would say that my workaholic tendencies would fit the NYC atmosphere. But, I am working on having a more Chicago point of very busy and populated but balanced with a laid back attitude.
E.D.: Your dream project?D.S.:
To be able to just focus on cultivating my designs and being as expressive and creative as I want to without having to deal with all the other business aspects that take up so much energy.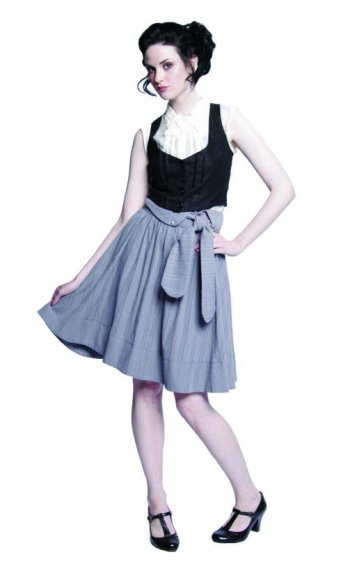 Debbie Sutton_Collection 2009
E.D.: What Fashion project would you never design and why?D.S.:
I don't think there is anything I would never design! I would find any new or different project a challenge especially if I didn't initially like the idea.
E.D.: What your favourite items (in art, photography, Fashion, design)?D.S.:
I resonate with a lot of fun 1970's styles and designs, like mushrooms, patchwork and ceramics. I get inspired by these elements and use them to create sophisticated, wearable and feminine garments.
E.D.: What you hope your current (Snoflake) work will bring to people, humanity?D.S.:
I hope that Snoflake will bring out self-confidence in women and help them feel beautiful. I also hope that my love of creating Snoflake will spread to other people and somehow create more love in the world.
E.D.: What invention would best improve your life?
D.S.:
A day-stretcher or time stopper so that I could do more in one day. Or clones.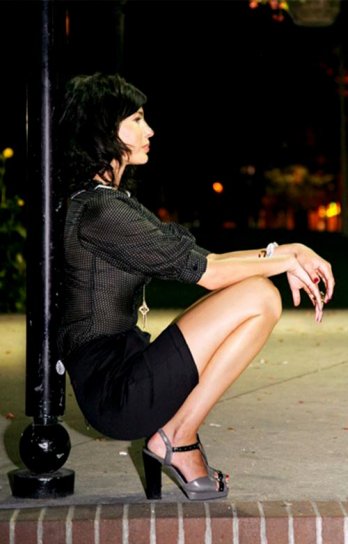 Debbie Sutton_Collection 2009
E.D.: Can you describe an evolution in your work from your first projects to the present day?D.S.:
I definitely have a clearer understanding of my target customer. I also focus more on better fit and finishing and have a better understanding of fabrics and what they can and cannot do.
E.D.: What couldn't you live without?D.S.:
My two year old daughter, Chloe, and her laugh and smile.
E.D.: Finally, which 21th-century architects/fashion designers/artists would you invite to a dream dinner?D.S.:
Alexander McQueen, John Galliano and Vivienne Westwood! I would love to talk to them about their creative process. That would be so much fun and so inspiring!
www.snoflakefashion.com
giubbotti peuterey
Peuterey Outlet
giubbotti peuterey
peuterey online