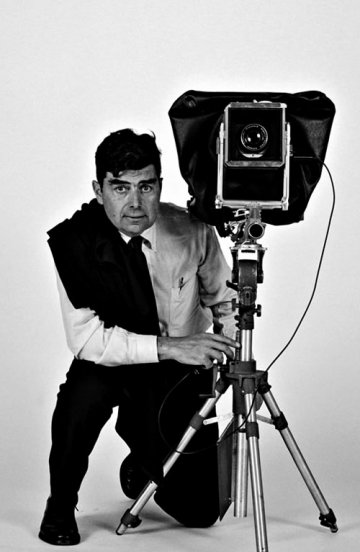 Ezra Stoller
Un photographe architecte... discret
A.I.A, le 26 juin 2018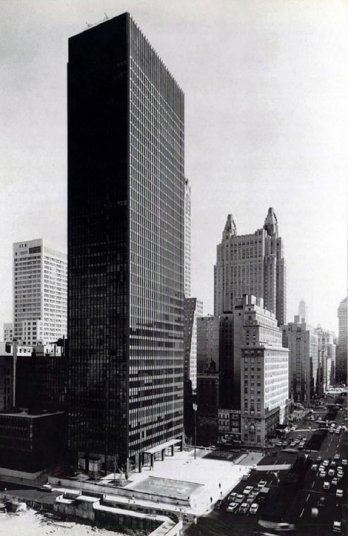 Ezra Stoller/Seagram Building by Mies van der Rohe & Philip Johnson_Ezra Stoller, New York 1954-58
Portrait_Express

Ezra Stoller, est un des grands photographes d'architecture. Il est mort en 2004 à l'âge de 89 ans dans sa demeure à Williamston dans le Massachusset. A l'instar de Julius Schulmann, le travail de Ezra Stoller rendait compte des plus grandes figures de l'architecture moderne : Frank Lloyd Wright, Mies van der Rohe, Marcel Breuer... Certains grands architectes exigeaient Stoller comme photographe exclusif , le considérant seul capable de transcrire leur vision de l'architecture. Cette vision, Stoller l'avait acquise tout au long de ses études d'architecture à l'université de New York (1938), puis sous la tutelle du photographe Paul Strand (1941). En 1961 Ezra Stoller a été le premier photographe récompensé par l'institut américain d'architecture.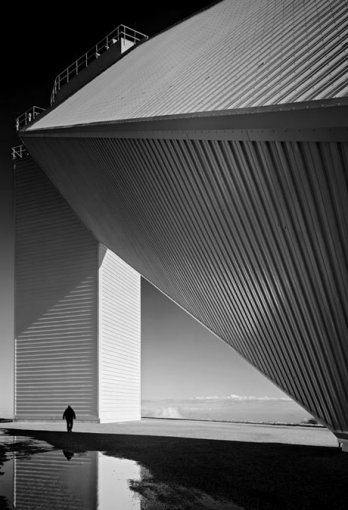 Ezra Stoller Architectture Project
Born in Chicago on May 16, 1915, Stoller earned his bachelor's degree in 1938 from the School of Architecture and Allied Arts at New York University. During World War II, he taught photography at the Army Signal Corps Photo Center in New York City. Two decades later, Stoller founded Esto Photographics, the agency that has become one of the profession's best known and most respected houses of photography. It was Stoller's architect's eye and discipline that moved him to capture on film the structure and spirit, body and soul of the icons of Modern architecture, from the Louis Kahn's Salk Institute in La Jolla to Eero Saarinen's TWA terminal in New York and close to all of the great postwar buildings in between. Often, the image we carry in our mind's eye of any particular great building was first seen through a lens by Ezra Stoller. He managed, in a career that spanned more than five decades, to capture not only the architecture, but also the times and culture embodied in each piece of work. His photos continue to be featured in countless books and magazine articles, and in art exhibitions worldwide.
giubbotti peuterey
Peuterey Outlet
giubbotti peuterey
peuterey online