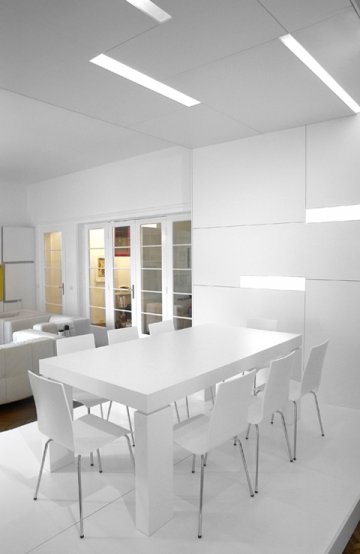 Parasite Studio
White Apartment (en anglais)
V.B., le 27 octobre 2008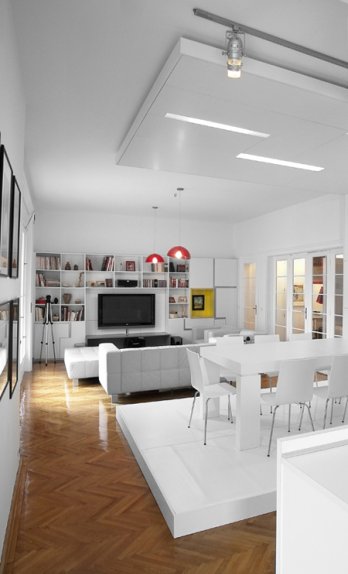 Parasite Studio/WHITE APARTMENT_Andrei Margulescu & Magazine Architectura
The apartment is located on the first floor of a building raised in the last century in the central area of Timisoara, within an area of protected buildings. From the first design sketches we tried to get distance from the interventions that have become "standard procedures" in the local scene of designing within old buildings. The owner, a jazz passionate, wished for an elegant and flexible apartment of high standard, with vast multifunctional areas within the living space. The apartment was supposed to serve the needs of a single family.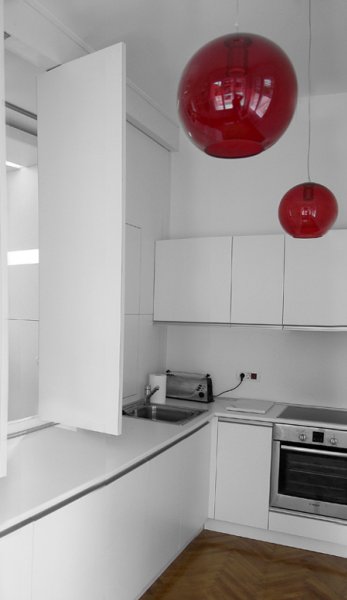 Parasite Studio/WHITE APARTMENT_Andrei Margulescu & Magazine Architectura
The design we settled upon was an intervention where the white color is dominant and plays the role of a clean and immaculate background on which the main theme of the apartment is evolving - the furniture, which is treated as a unitary contemporary insertion. The effect of the interior design is based on the contrasts between support/insertion, old/new, permanent/temporary. The basic themes of the design are the rhythm of the paneling of the furniture pieces, the cuts and the cut-outs within them that follow the rhythm and the modulations of an idea of musicality.
giubbotti peuterey
Peuterey Outlet
giubbotti peuterey
peuterey online