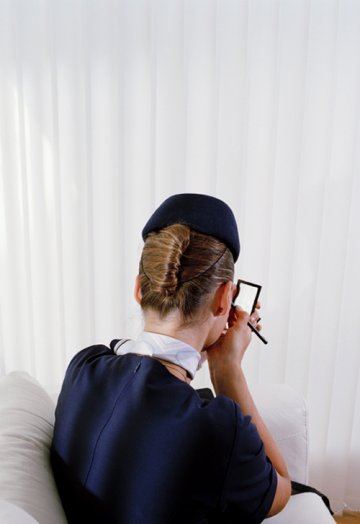 Brian Finke
The Flight Attendants
Alix B., le 20 mai 2013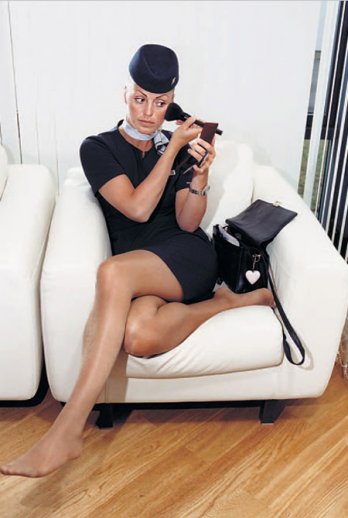 Brian Finke Flight Attendants
Brian Finke Bio_Express

Brian Finke (né en 1976) est un photographe qui vit et travaille à New York City. Il est représenté par des galeries basées à New York, Paris, Amsterdam et Los Angeles. Il est l'auteur de 2-4-6-8: American Cheerleaders and Football Players (Umbrage Editions, 2003) et Flight Attendants (powerhouse Books and Filigrane Editions 2008).
Il a collaboré avec certains de grands magazines tels:
Blender, Coastal Traveler, Conde Nast Portfolio, Conde Nast Traveler, D2, Dear Dave, Details, Discover, Dutch, Elle, ESPN the Magazine, Esquire, Fast Company, Fortune, Glamour, GEO, Good Magazine, GQ, The Guardian, Key: The New York Times Magazine, Life, Los Angeles Times Magazine, Marie Claire, Martha Stewart, Men's Fitness, Men's Health, Men's Vogue, Mother Jone's, Newsweek , New York Magazine, The New York Times Magazine, The New Yorker, O Magazine, People, Photo (France), Photo District News, Picture Magazine, Play: The New York Times Magazine, Radar Magazine, Rolling Stone, Runner's World, Seed, Spin, Time, Travel and Leisure, The Sunday Times Magazine (London), U.S. News and World Report, US , Vibe, The Village Voice, Vision (China), Visual Arts Journal (SVA), VSD (Paris), Wired
Brian Finke Flight Attendants
Mesdames, Mesdemoiselles, Messieurs, le capitaine et son personnel de navigation vous souhaitent la bienvenue à bord.
Pour cette nouvelle série, Brian Finke nous a ouvert les portes de l'univers lustré et exotique des hôtesses de l'air et des stewards. Vous avez pris place sur les lignes de British Airways, Icelandair, Tiger Airways ou Cathay Pacific Airways ; l'embarquement et le décollage sont imminents : fasten your seatbelt and raise your tray table. Pendant deux ans, Brian Finke a survolé le monde. D'un continent à un autre, son seul but a été de suivre ces professionnels des airs. Sourires aux lèvres et tenues toujours impeccables, les hôtesses de l'air, toutes occupées au confort et à la sécurité des passagers, en ont oublié sa présence. Il en ressort un témoignage sincère qui lève le voile sur un métier auréolé de fantasmes. Entre tarmac et passerelles, chambre d'hôtel et appartement personnel, toboggan et avion d'entraînements, les visages, fardés pour l'occasion, que Brian Finke photographie, dénotent une fragilité loin des stéréotypes associés à ces déesses des airs.
giubbotti peuterey
Peuterey Outlet
giubbotti peuterey
peuterey online