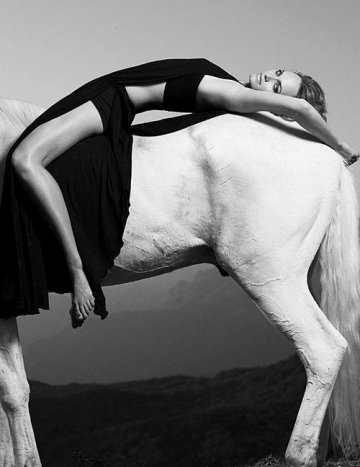 Warwick Saint
Un garçon + Les filles...
P.L.E., le 31 mars 2020
WARWICK SAINT /Amber with horse 2, Malibu
Portrait_Photographique

Référence de la photographie internationale, photographe de mode, des célébrités et des campagnes publicitaires haut de gamme, son travail a été publié dans des magazines comme Dutch, Arena and Dazed & Confused, Harpers Bazaar US, Citizen K et Rolling Stone et bien. Warwick Saint, d'origine sud-africaine (né en 1972), vivant à Brooklyn, New York aux États-Unis. D'une mère mannequin et d'un père graphic designer, c'est à l'âge de 17 ans, après la mort tragique de celui-ci, que Warwick choisit le métier de photographe. Il fera des études d'art et de philosophie mais se consacrera à la photographie. Il travaille d'une façon générale qu'avec des célébrités. Parmi les célébrités qui se sont retrouvées devant son objectif, on compte Juliette Binoche, Nathalie Portman, Alicia Keys, Cate Blanchett, Sharon Stone, Christina Aguilera ou encore Jennifer Lopez.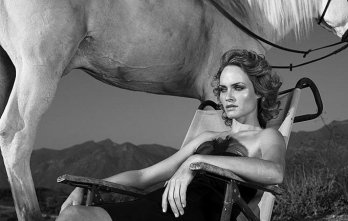 WARWICK SAINT /WARWICK SAINT_Amber with horse 3, Malibu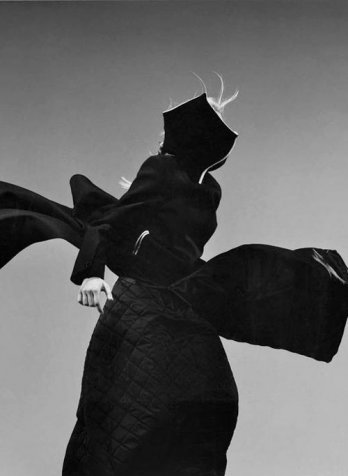 WARWICK SAINT_Lady in black
giubbotti peuterey
Peuterey Outlet
giubbotti peuterey
peuterey online