Eero Saarinen
Retour vers le Futur...
Donald Albrecht, le 25 décembre 2010
Eero Saarinen et Florence Knoll_Bassett_New York_USA
En même temps, et après son décès, des critiques majeurs tels que Vincent Scully se sont interrogés sur l'engagement de Saarinen envers les idéaux égalitaires du mouvement moderne, sur son mépris pour le tissu urbain qui entourait ses oeuvres sculpturales les plus importantes et sur son incohérence esthétique. Manfredo Tafuri, un autre critique renommé, qualifiait Saarinen de premier exemple de moderniste américain d'après-guerre ayant commercialisé les idéaux socialistes du mouvement moderne européen, tentant ensuite de donner un sens aux bâtiments contemporains en mettant plus particulièrement en exergue la forme symbolique au-dessus de la logique structurelle. Par la suite, l'oeuvre de Saarinen a bénéficié d'une attention irrégulière dans la presse consacrée à l'architecture, et la plupart des grandes études de l'architecture du 20
e
siècle réduisent sa contribution à quelques-uns de ses plus célèbres projets.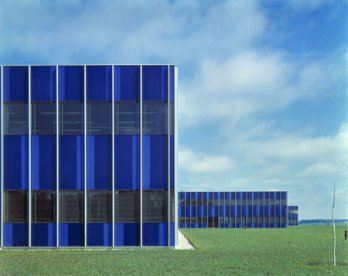 Eero Saarinen_IBM Manufacturing and training facility, Circa 1958_Balthazar Korab_Rochester, Minesota_USA
En explorant plus de 50 des projets imaginés par l'architecte, l'exposition «
Eero Saarinen ; Shaping the Future
» est la première occasion de situer l'oeuvre de Saarinen dans la grande arène qu'est l'architecture moderne d'après-guerre.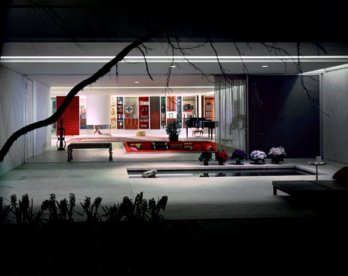 Eero Saarinen_Miller House, Circa 1957_Ezra Stoller_Indiana_USA
giubbotti peuterey
Peuterey Outlet
giubbotti peuterey
peuterey online