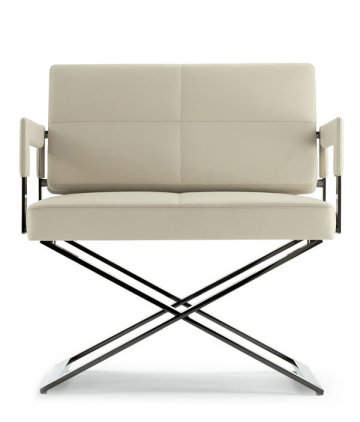 MASSAUD
From chaos to meaning
Frédéric Hubin, January 29, 2007
This phrase describes Jean-Marie Massaud's magma-like creative process: a complex flow that links the unconscious to the rational, spirituality to pleasure, nature to art. VIA will be opening a cross section on this multiform universe, showing some of Massaud's most significant designs: from pieces of furniture to architectural projects, from everyday objects to fit-outs for skyliners. The exhibition scenography will be an original creation, a look into the creator's mind.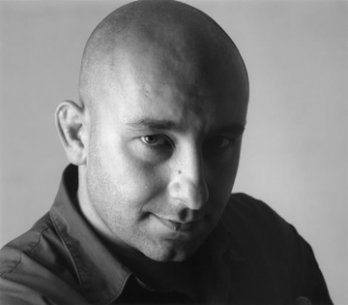 Jea-Marie Massaud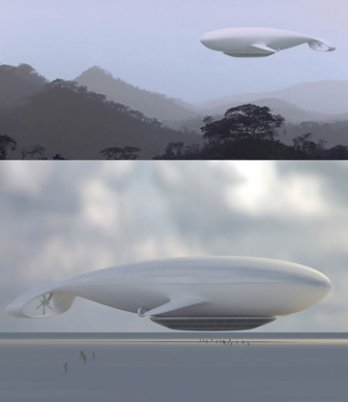 Manedcloud
It will be crystalline, sidereal, with mirror-effect structures occupying the entire volume of our space. It will also link up to a floating plant-life world… All this in three dominant colours: white, black and green. What is more, Massaud will be wiring this sensitive ensemble with 'a distortion of space by sound.' The show will double as the European launch of several new products, among which figure the "Mèn" and "Aki" lounge chairs, the "Jazz" sofa system and the "Vent blanc" ceramic collection, all made by Time & Style (Japan). An 'historic' JMM signature piece will also be on display: "Ghosthome", his first prototype financed by VIA ten years ago.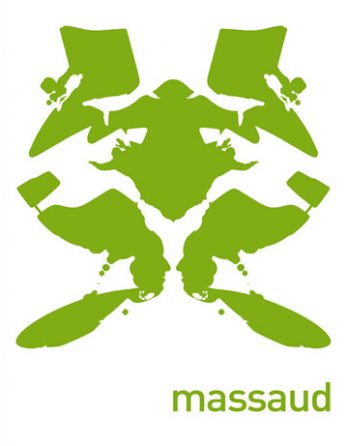 Yannick Grannec - Poster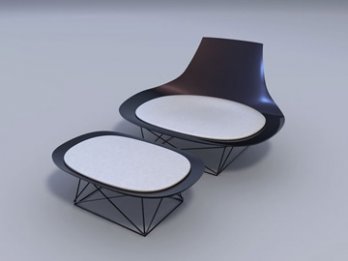 Aki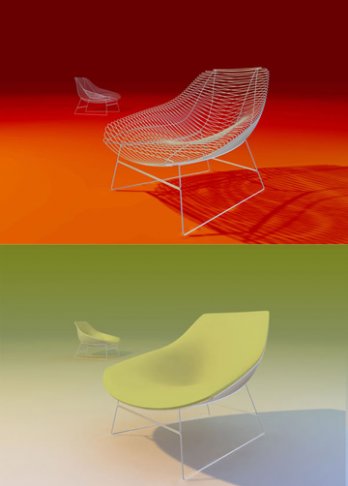 Mende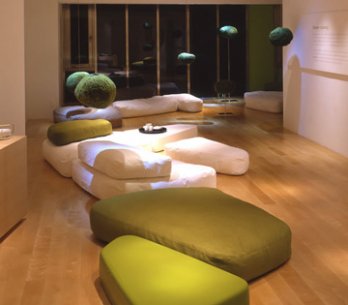 Jazz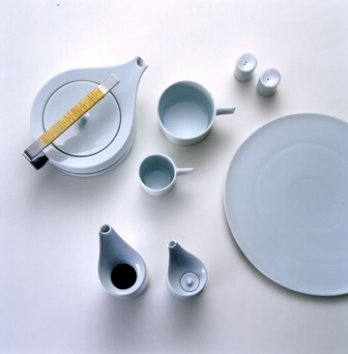 Vent blanc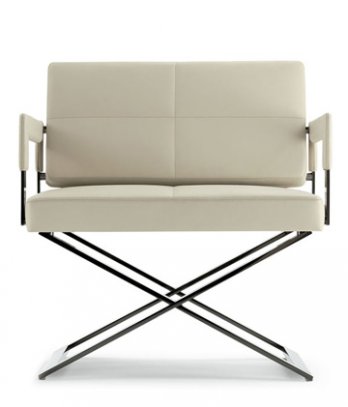 Asterx
Biography
Born in Toulouse (France) in 1966, Jean Marie Massaud is first of all a child fascinated by the scientific imagery, who dreams of becoming an inventor. He graduates from ENSCI (Paris) in 1990 and starts collaborating with Marc Berthier. While working on urbanism issues, he discovers the intimate link between design and architecture, relating to similar implications in the creation of our environment, and our life experience.
Aston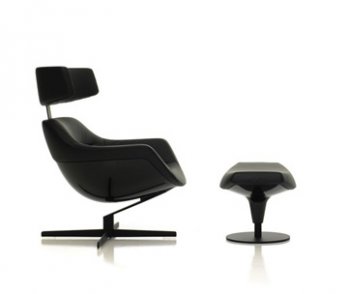 Auckland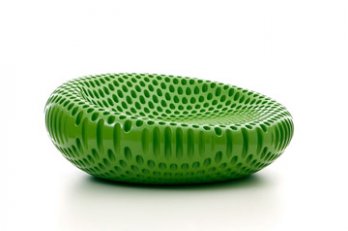 Truffle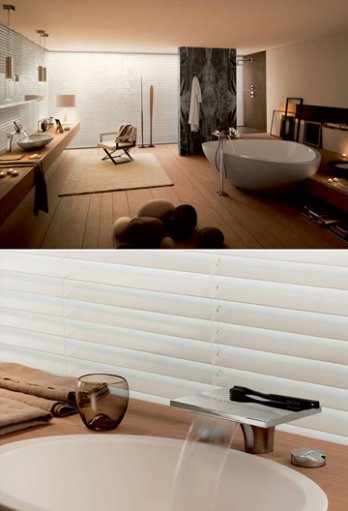 Axor
Early on, his inventiveness and enthusiasm allow him to cross boundaries and partake in various aspects of design, from furniture design to industrial products and equipment.
Major industrial companies such as Axor or Yamaha Offshore ; manufacturers like Cassina or Cappellini ; luxury brands such as Armani or Baccarat trust his creativity and alternative ideas.
In 2000, he founds Studio MASSAUD together with Daniel Pouzet. Willing to create universes of life, he expands his expertise to architecture. In doing so, he redefines the architectural identity of Lancôme, Renault or Poltrona Frau, manages large-scale projects such as the Vulcano Stadium (50,000 seats - Guadalajara, Mexico) or the Tribeca Condominium Towers (New York City, USA).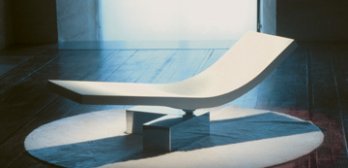 Horizontal chair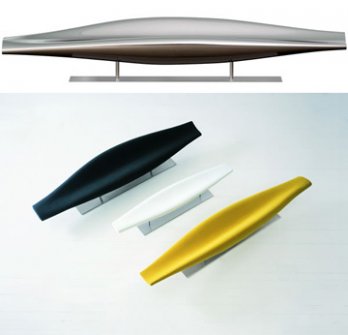 In Out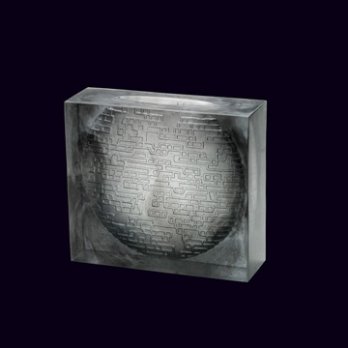 Kumara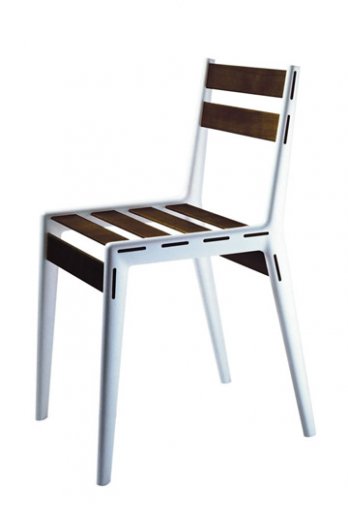 Ohazard
A peculiar ability to dream and a magmatic mind allow him to create unconventional associations of ideas, which become feasible thanks only to his unshakable will to produce alternate concepts and models in the service of life. He focuses his contextual approach on the quest of osmosis between intelligence and sensibility, between nature and culture, where individuals take center stage in debate and where life experience prevails. A quest for sense is inherent in his work, which relates to a holistic vision capable of generating new ecosystems.
Honored with numerous prizes and awards, some of his creations can be found among the collections of the great museums of art and design around the world (in Amsterdam, Chicago, Lisbon, London, Paris and Zurich). In 2005, an exclusive exhibition of his work took place in Tokyo.
Convinced more than ever that it is both urgent and necessary for man to reinvent himself -beyond the formal and strictly hedonistic exercise- Jean-Marie Massaud envisions his role in a committed and resolutely political way.
Throught April 8, 2007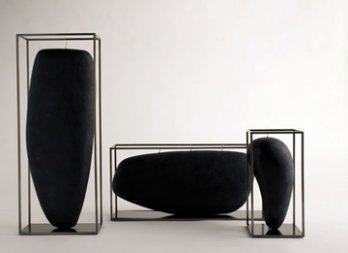 Overscale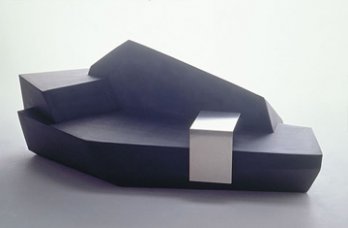 Vader
www.via.fr
www.massaud.com