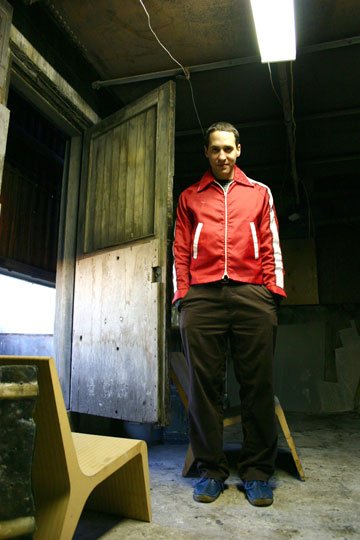 Omer Arbel
20 things you should know about Omer Arbel...
Zanoah Bia et Nargisse Rafik, January 23, 2007
The young designer Omer Arbel has already been recognized thanks to his ingenious, inventive and modular furniture design. The pieces of furniture he created express the inherent properties of modern materials. The Chicago Athenaeum Museum of Architecture and Design has acquired one of his 2.4 Chair.
He worked with John and Patricia Patkau, and with Niels Bendtsen, acclaimed Vancouver designers and architects. He's now established his own firm Omer Arbel Design Office in the same city.
Omer Arbel_1.1 Shelf_detail
E.D.: Who are you / how would you describe yourself?
O.A.:I am Omer Arbel, an architect and industrial designer.

E.D.: Tell us more about the Penthouse project, or your last projects / works?
O.A.: I am in the process of completing a complete interior for a two storey, waterfront 7500 sq. ft penthouse in Vancouver. The penthouse will be one of Vancouver's most exclusive residences. The design project centres around four backlit, chalk white onyx rooms, which act as giant lanterns for the spaces around them and which can be seen from all over the downtown core. The project also includes numerous pieces of custom furniture… I am even designing custom flatware.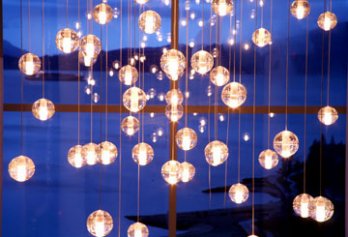 Omer Arbel_1.4 Pendant lights_Penthouse, Vancouver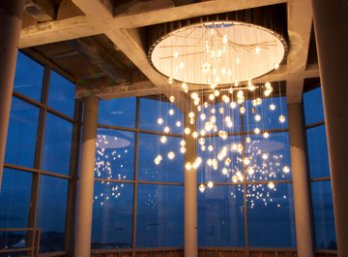 Omer Arbel_1.4 Pendant lights_Penthouse, Vancouver
Omer Arbel_8.0 Chair_green
E.D.: Is there a philosophy behind your creative work?
O.A.: I am interested in making objects and buildings which draw meaning from the way they are built or fabricated, from the intrinsic qualities of the materials they are made from. These aspects of making something can influence the formal expression of the object in surprising ways.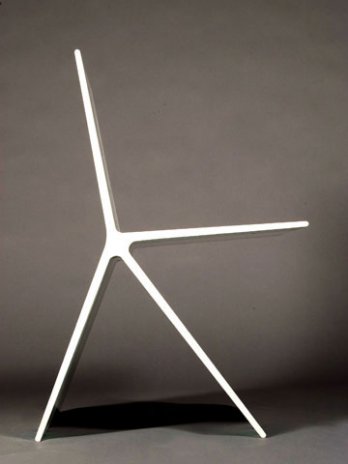 Omer Arbel_8.0 Chair_white
E.D.: What do you consider your influences, what inspires you?
O.A.:I am inspired by almost everything.
E.D.: How would you explain architecture, industrial design?
O.A. : For me, architecture and industrial design are the same discipline. The constant need to change scales provides a rich and fertile ground for unexpected investigations.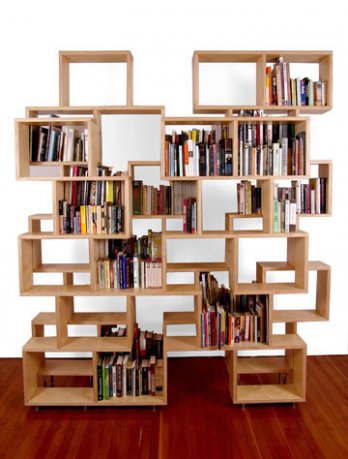 Omer Arbel_1.1 Shelf
E.D.: What are your favourite master pieces in design, architecture, and why?
O.A.:There are so many. The Igualada cemetery by Enric Miralles and Carme Pinos., and Pleats please, by Issey Miyake.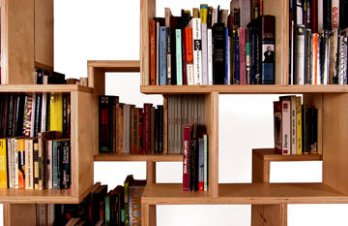 Omer Arbel_1.1 Shelf_detail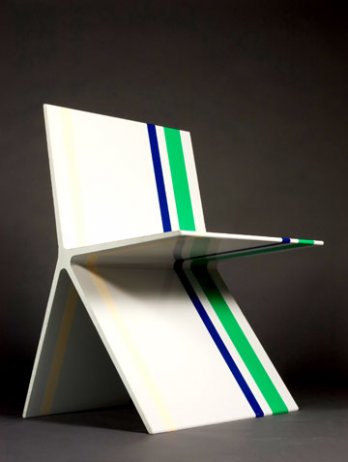 Omer Arbel_8.0 Chair_white
E.D.: Do you define yourself more as a designer or as an architect, and why?
O.A.:I strive to approach architecture as an industrial designer and approach industrial design as an architect.
E.D.: And chic, what do you feel it is?
O.A.: 'style' is defined in the dictionary as 'a manner of doing things'. When looked at in this way, I have to say that I have no objections!
E.D.: Which artist / architect / designer do you admire most?
O.A.:There are a great many that I love. Right now I am really interested in the late work of Le Corbusier.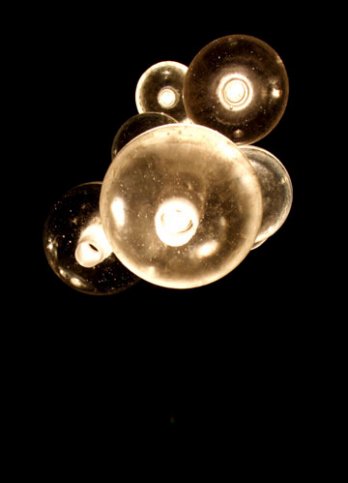 Omer Arbel_1.4 Pendant lights
E.D.: What is your favourite example of the use of light in architecture?
O.A.:There are many examples. Some of the best are by artists, not architects, for example James Turrel's work. But there is some amazing light projects by architects too - Peter Zumthor, Herzog & de Meuron, Tadao Ando.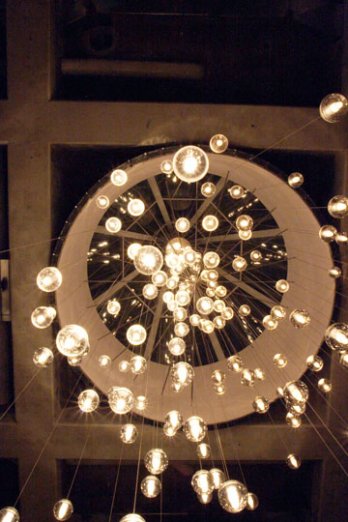 Omer Arbel_1.4 Pendant lights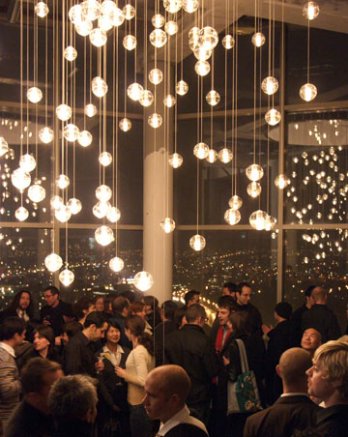 Omer Arbel_1.4 Pendant lights_Penthouse, Vancouver
E.D. : What objects/accessories would you never buy, and why?
O.A.:Philippe Stark's famous orange squeezer. I think it looks ridiculous.
E.D.: What would be your favourite building, piece of furniture? And what kind of building would you never design, and why?
O.A.: There are many favourites… I really love Jasper Morrison's low pad chair for Cappellini… as far as a building goes, again, its hard to pick… maybe I would choose Ronchamp by Le Corbusier. Somehow I could never really get into the work of Louis Kahn - I know that might be an unpopular thing to say… but I never really understood what all the fuss was about.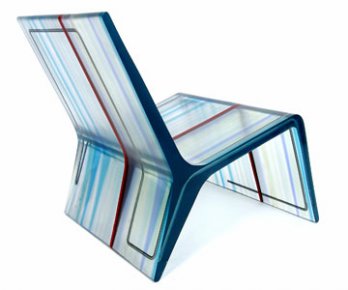 Omer Arbel_2.4 Chair
E.D.: What do you hope your current work will bring to people?
O.A.: I aim to make precious things. I aim to make objects that are precious to people in an emotional way… in this way I feel designers can bring meaning into people's lives.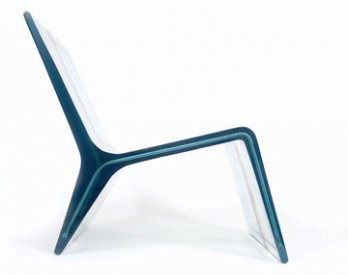 Omer Arbel_2.4 Chair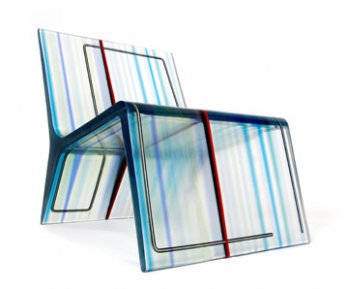 Omer Arbel_2.4 Chair
E.D.: What are currently your favourite brands or objects, and why?
O.A.:
I am very supportive of the new British company
Established & Sons
. They have a very strong collection and a really fresh business model. Also, a new Turkish manufacturing house called
Autoban
- I like them because they have a quirky approach to aesthetics - a kind of charming awkwardness
.
E.D.: Can you describe the evolution of your work, from your first projects to the present day?
O.A.:I have only been actively making things for 4 years… too soon to really see evolution. My work now is probably a little more sophisticated, well executed, but that comes with experience. But I feel that on a deep level I have not really moved - I am still interested in the same things.
E.D.: What would be your dream project?
O.A.:
So many dream projects. I would like to do a big important civic building, like a courthouse or something like that.
E.D.: What invention would best improve your life?
O.A.:If you could bottle up extra hours of sleep and save them for later. During a deadline, you can pop a bottle of sleep, drink it down and feel better.
E.D.: Which city resembles you the most and why?
O.A.:Hard question. There are many cities that I love, but I don't know that they resemble me in any way: Vancouver, New York and Barcelona.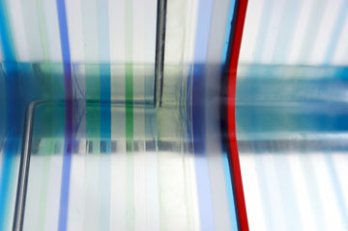 Omer Arbel_2.4 Chair
E.D.: What couldn't you live without?
O.A.: Sunshine. It rains 8 months of the year in Vancouver.
E.D.: Finally, which 20th century architects/designers would you invite to a dream dinner?
O.A.:I would throw a big dinner party and invite everyone I've mentioned in the last 19 answers!
www.omerarbel.com