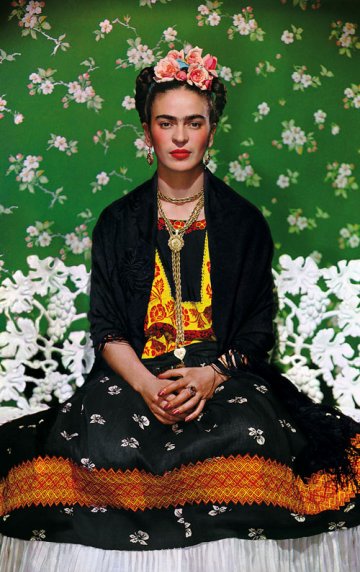 Frida Kahlo
Mexican Estridentism and Realism
Helga Prignitz, July 5, 2010
The year 2007 was the hundredth anniversary of the birth of the artist Frida Kahlo. She attained cult status through an art that combined the colourful, cheerful culture of Mexico with the traumatic experiences of her own life. Although this made her the most famous female artist of the first half of the 20th century, in Germany her work was very seldom to be seen in the original. The over 120 paintings and drawings on display in the Martin-Gropius-Bau is the most extensive exhibition of Frida Kahlo's oeuvre to date.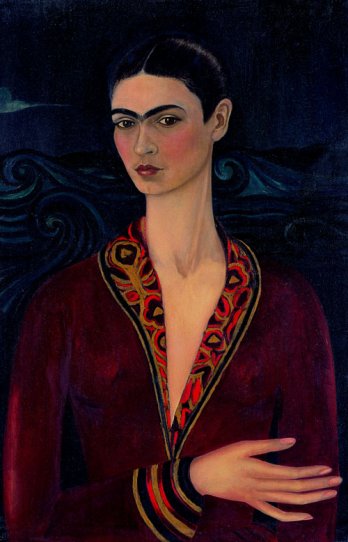 Self–portrait wearing a velvet dress, 1926_Private collection_Galería Arvil, Mexico City_Banco de México Diego Rivera Frida Kahlo Museums Trust, México, D.F. - VG Bild-Kunst, Bonn 2010
It's contain works never before seen and assumed to be lost. A particular highlight is the last work of Frida Kahlo, here to be seen for the first time. There is also approximately 70 drawings, some of them hitherto unpublished, which reveal unknown aspects of the artist's personality. These includes landscapes that metamorphose into sexual fantasies and subtly humorous plays on words and images.
Frida with magenta scarf, 1939_Collection Nickolas Muray Photo Archives
The codes needed to decipher these conceits are clearly explained.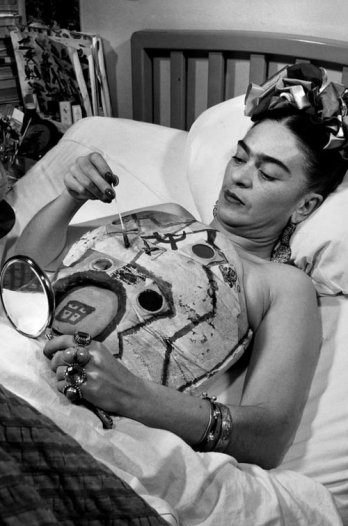 Frida Kahlo in a hospital bed, drawing her corset with help of a mirror, 1951_Collection Galeria López Quirog_Juan Guzmán
Frida Kahlo's artistic development from the New Objectivity (Neue Sachlichkeit), through Mexican Estridentism to Surrealism and her very own blend of Realism is comprehensively presented. Her art is supplemented by a collection of photographs belonging to her family and friends which offer unusual insights into her time. Responsibility for this part of the exhibition rests with Frida Kahlo's great niece, the photographer Cristina Kahlo.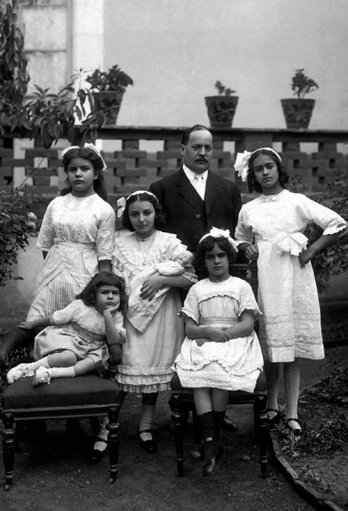 Frida as little child, 1911_Collection Cristina Kahlo_Guilermo Kahlo
The loans come from Mexican private collections, North American museums and prominent collections in the USA. A comprehensive catalogue will be published by Prestel Verlag.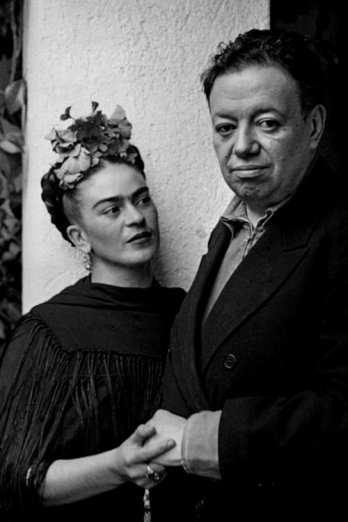 Frida and Diego in Tizapán, 1937_Collection Promotora Cultural Fernando Gamboa A.C._Nickolas Muray Photo Archives
Through August 9, 2010
www.berlinerfestspiele.de