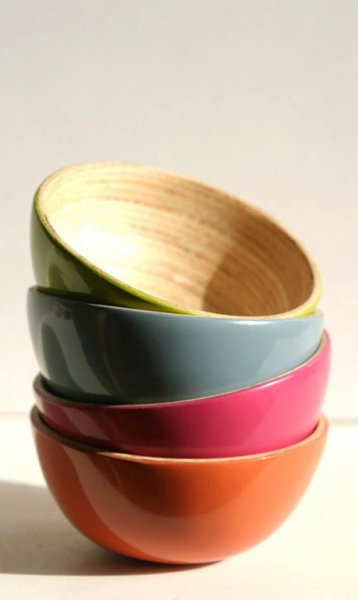 Fibre[s] Design
Innovative materials & objects for better living
Pauline Lacoste, April 8, 2019
« Fibre[s] Design » is an exhibition that aims at showing how traditional techniques and leading edge industrial processes can come together for the good, thanks to the skill of designers in using materials that are 100% natural to generate objects for daily living that are both contemporary in their aesthetics and environment-friendly. The sub-text of the show tells people that it is possible and feasible, here and now, to produce on the industrial scale while protecting the eco-systems of our planet.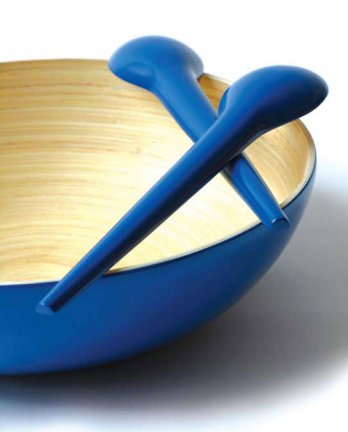 édition Ekobo_Boo Louis_Gemo.
Some 200 pieces created by designers from all over the world are on display in the superb gallery space of the Ecole nationale d'architecture in Nantes. The scenography is the work of Yves Gradelet, head of exhibitions for VIA (Valorization of Innovation in Furnishing), and features theme spaces defined by curving shells made of viscose fibres that originate from maritime pine stands. Visitors move about in the shells, the first spaces of which are made over to pieces in solid wood whose contemporary lines put paid to prejudices against this age-old material. Woodworking techniques are also on show: lathe turning, 3D heat moulding, cutting by water, laser and ultra-sounds, shape weaving, cold bonding using acrylic glue, etc…
édition C.Quoi_Karine Jollet_ " 203 "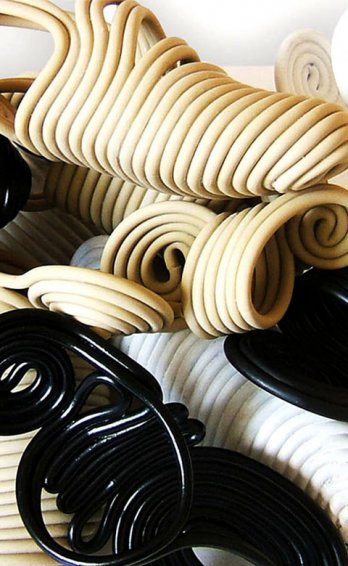 Design'in Région Pays de Loire éditionBenjamin Pawlica (Ecole Pivaut) designer Benjamin Pawlica
Following on from this is a plunge into the amazing world of natural fibres other than those of timber… Wheat straw, bamboo, hemp, coir (coconut husk), linen, pine viscose, nettle, osier, vine, water hyacinth root, rice, ficus skins, seaweed, abaca, maize, cork, soya bean, thyme, rosemary, green tea, wheat husk… These vegetable fibres are worked using different processes to make objects, furniture or clothing that are both aesthetically pleasing and highly resistant. There are some surprises in store for visitors, such as the coffin in recycled paper bonded with a plant-base hardener, the bamboo bicycle, a jacket in ficus skin, a rug in paper shreds and a chair in pressed paper.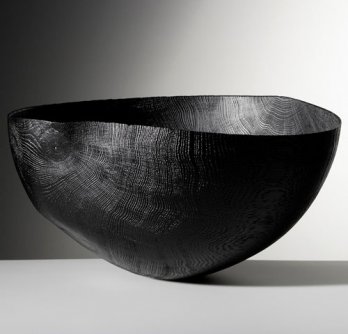 éditionFriedemann Buehler_Friedemann Buehler_Bowl.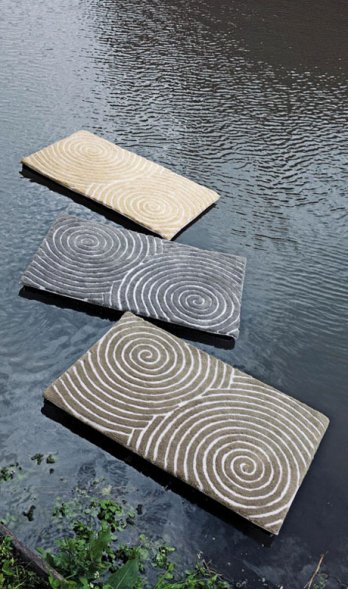 édition Serge Lesage_Frédérique Lepers_Curves
édition Mio Culture_Jaime Salm, Roger C. Allen_Softbowl Swoop
A fitting conclusion to the show is a space made over to bio-degradable products that can be turned into compost. Instead of cluttering up the place, when they are no longer useful they become manure. This is the case of the flower pot made of rice husk, of pre-seeded textiles and of the bird-house in chipboard… With its wealth of ingenious products that tell true stories, 'fibre[s] Design' is a show for kids and grown-ups that is simple, playful and educational… A show that sends out a message of hope for future generations …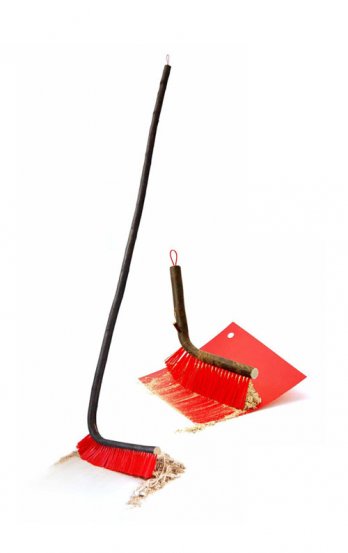 édition Enkidoo_5.5 designers_Le balai-La balayette-La pelle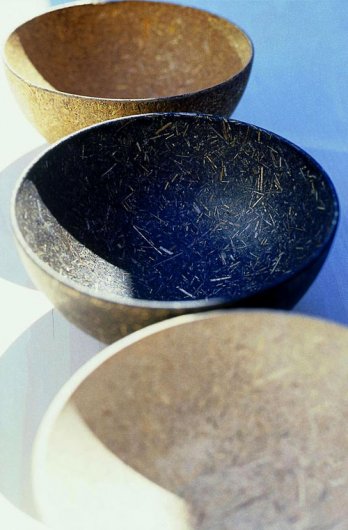 édition Alessi_Kristiina Lassus_" Table centre piece ".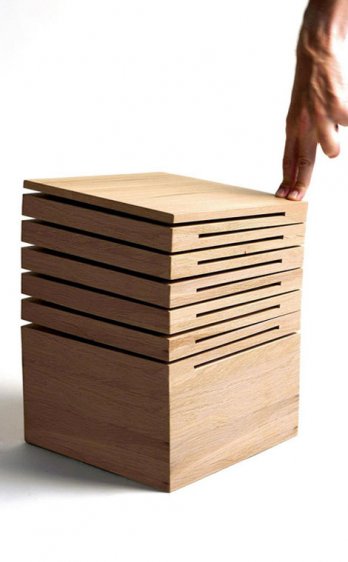 Editions_Franck Fontana_Tabouret.
Editors
AIC Martinez Medina / Alessi / Alki / Ango / Antoine Fritsch / Arka Ecopod / Arkema France / Artek & Silvera / Artelano / Atelier SB Lampes / Aude Joannis (Ecole de Design Nantes Atlantique) / Bambu / Belu / Bendywood / Benjamin Pawlica (Ecole Pivaut) / Best Before/ Billiani SRL / Biotifood & Abann-Arbadea / Biotifood & AFI / Biotifood & Bioporc / Biotifood & Clea / Biotifood & Coteaux Nantais / Biotifood & Nature et Aliments / Bioviva Editions / Bleu nature / Bruut Design / C.Quoi / Camper / Chambaudie Thibault (Ecole de Design Nantes) / Charles Laget (ERBA Rennes) / Cocoboheme / Danish Crafts Collection / David Trubridge & Moaroom / DCS / Design Pyrénées Editions / DMDF / Domestic / E.N.O. / e15 / Eco supply center / Ecoasu / Ekobo / Enkidoo / ENSA Nantes / Escarboucle / Fichtre / François Azambourg / Frank Heerema Furniture...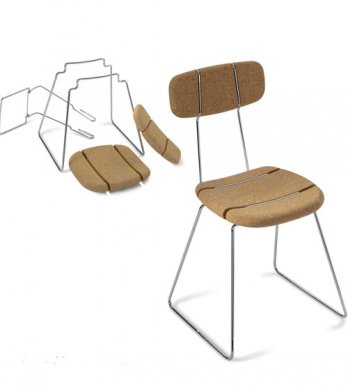 Aide à ProjetVIA 2007_Antoine Phelouzat_Corky
Friedemann Buehler / Geppetto Design Studio / Grado Zero Espace srl / Greenage / Héliotrope / Hetta / Hive / Ikea / Jean-Michel Letellier / Joanna Hartzheim (ENSCI-Paris) / Joensuun Meskari Oy / Jordane Arrivetz (Ecole Camondo) / Julian Mayor / La Gazelle des sables / La Palma SRL / Lazarian / Les Fourmis Bleues / Line Depping / Losgeloest / Mademoiselle Chlorophylle & Autem Alter Plastique / Métalobil / Mio Culture / Moormann GmbH, Aschau / Moswo pour WWF / Napac / Neo Studios / Novintiss / Orebo Traeindustri / Pandora Design / Paul Vaugoyeau (Ecole de Design Nantes Atlantique) / Perludi / Plasticana / Project Import Export / Racine Carré / Rémi Greau (Institut d'Arts Visuels - Orléans) / Romain Diroux (ESAD - Strasbourg) / Roof / SAS Bois Diffusion / Sensipode pour Ademe / Serge Crampon / Serge Crampon & E-MODE / Serge Lesage / Showroom Finland / Soca / Sprout design / Tarkett / Thompson for SABA / Vadvad / Vadvad pour KBH Madhus/Plant2Plast / VIA / Virages / Vlaemsch Werner Funiture / Woodnotes / Yamakado / Yii / Zora la fée & E-MODE.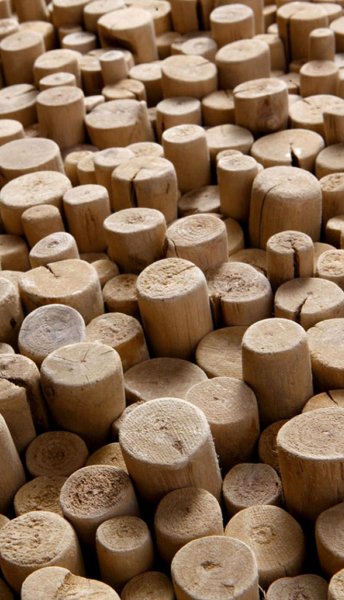 édition Bleu nature_Frank Lefebvre, Pixel
www.via.fr