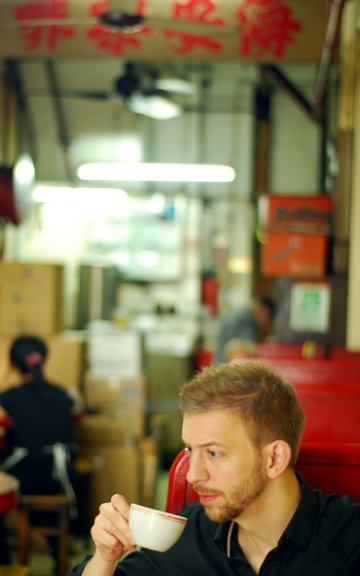 David Ericsson
Twenty things you should know about David Ericsson...
T.B., September 24, 2018
WHAT TIME IT IS MISTER DAVID ERICSSON?EgoDesign Magazine: Who are you? How would you describe yourself?
David Ericsson:
I'm a Swedish product designer living in Hong Kong since three years.
E.D.: Tell us more about VOID Watches?D.E.:
VOID Watches
is an independent boutique watch brand that I started in 2008. The ambition is to make simple, beautiful watches that are a bit more sophisticated than the average watch.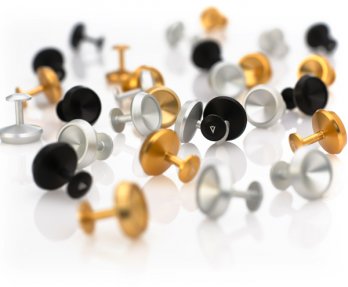 David Ericsson/Cufflinks VC1 Collection.
E.D.: Is there a philosophy behind VOID Watches?D.E.:
I guess there is but it's difficult to set words to it. The name might imply something, people often ask me about it and for me it makes perfect sense; what do I need to explain? But when I think about it it doesn't make sense at all… Time is a strange thing, it's the most precious of commodities but we can't see it, we can't control it we can only measure it. A bit like the big empty spaces in space with nothing in them that are refer to as voids. We can't imagine that immense thing, we can only calculate and put a number on it. Like time. Does that make sense?!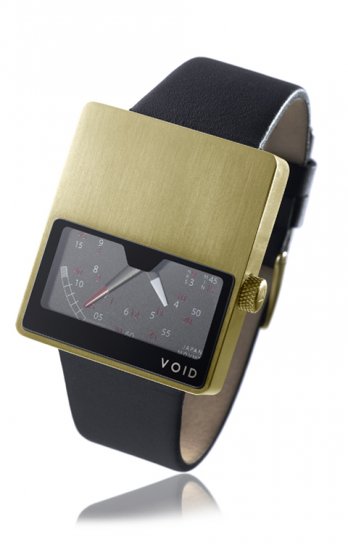 David Ericsson/VOID Watches_V02 Gold
E.D.: What do you consider your influences, what inspires you?
D.E.:
I grew up in Sweden, at the time the riches country in the world. It's very functional, organized and clean. I think it rubbed off. If I would mention a designer that influenced me it would be Dieter Rams.

E.D.: How would you explain Design? D.E.:
For me it's much more function than form. I can't understand how anyone can be a designer without having a thorough grasp of production. Design for me is the creation of something, not changing the shape of something.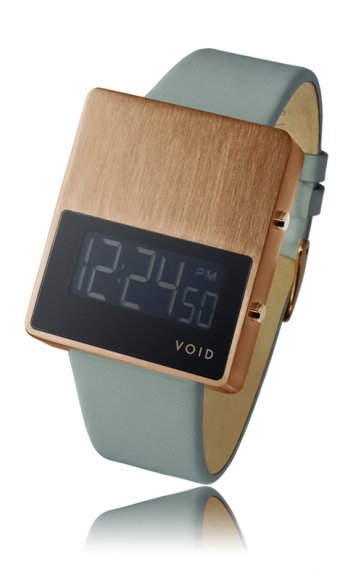 David Ericsson/VOID Watches_VO1EL Copper.
E.D.: Your favourite materials in design and why?D.E.:
The wood! I hardly ever use it since it's extremely expensive to make it in the high quality I would insist on using. Sometimes I can sneak in to the wood workshop at the design school where I teach sometimes and use their equipment. It's fantastic!
David Ericsson/VOID Watch_V02 back
E.D.: What means for you the word ecology?D.E.:
I grew up pretty much 100% ecologic. In the country, meat and vegetables were from the family farm. Flying ecologic apples wrapped in bubble wrap from New Zealand to Hong Kong does not feel ecologic. I flew one of my grandmothers apples to Hong Kong from Sweden once (it was in my pocket). It still felt ecologic when it got here (but that's because I chose not to think of all the C02 it needed to get here).
E.D.: And chic, what do you feel it is?D.E.:
Chic? A pearl necklace is very chic.

E.D.: Which designer, artist and architect do you admire most? D.E.:
Dieter Rams is definitely a favourite.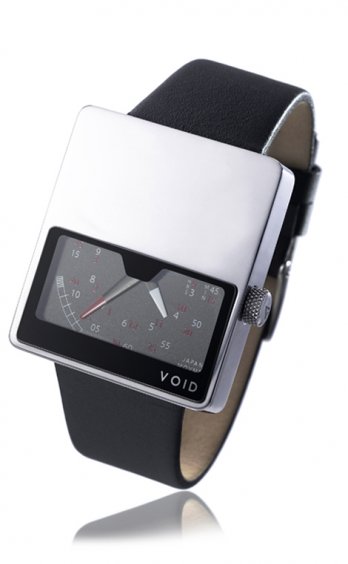 David Ericsson/VOID Watch_V02 Polished.
E.D.: What are currently your favourite brands or objects, and why?
D.E.:
Beautiful axes made by
Best Made Company
is a really cool brand. A bit niche maybe but all cool things are. It's something beautiful about making a beautiful object out of something as hard and functional as an axe.
E.D.: Which city resembles you the most and why?D.E.:
Well, it's definitely not Hong Kong where I live. I don't think I resemble a city, probably a town. A bit off the beaten track. By the sea.

E.D.: Your dream project?D.E.:
A sailing yacht would be nice!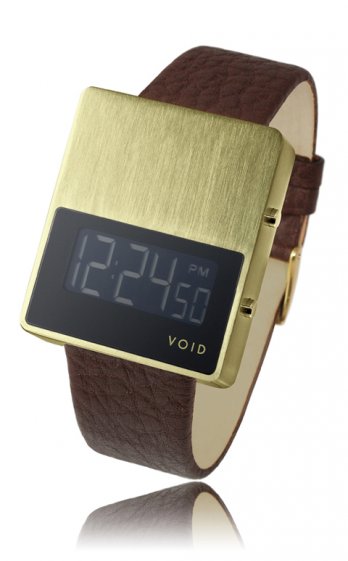 David Ericsson/VOID Watch_V01L Gold
E.D.: What is your favourite example of the use of sustainable products in design?D.E.:
I would have to look back in time a bit. 100 years ago more or less everything was 'sustainable'. It's not rocket science. Cut down a tree, build a chair, look after it and pass it on for generations. A lot of new 'sustainable' projects feel a bit forced but I still admire the designers who do it…
E.D.: What design project would you never design and why?D.E.:
That's a difficult question… I try to avoid making 'pointless' objects that people would throw away. Gimmicks.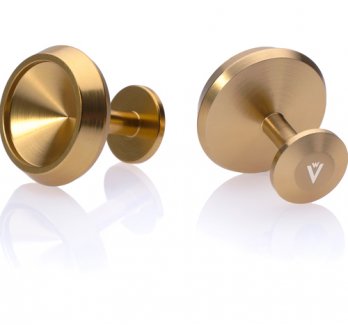 David Ericsson/Cufflinks VC1 Gold
E.D.: What you hope your current work will bring to people, humanity?D.E.:
I don't have an agenda. I'm a designer, not an artist. One of my clients is a medical company who do products within orthopaedic rehabilitation. These are products that you hopefully will never see but they improve peoples lives tremendously. I like working with that.
E.D.: What invention would best improve your life? D.E.:
An external hard drive for my brain.
E.D.: Can you describe an evolution in your work from your first projects to the present day?D.E.:
I'm more inclined to use colors now than before. But I'm still a pretty monochromatic person…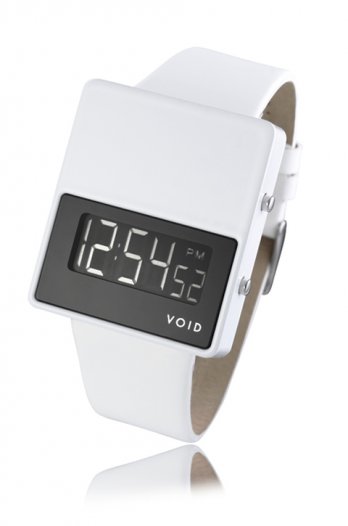 David Ericsson/VOID Watch_V01EL White
E.D.: What couldn't you live without?D.E.:
I'm not very demanding. All objects are replaceable.

E.D.: Finally, which 21th-century architects/designers/artists would you invite to a dream dinner?D.E.:
There are many. If it's a dream dinner I might as well pick someone from the past. Adolf Loose maybe. At the American Bar in Vienna three months after the grand opening while it's still new but the chef has learned his way around the kitchen.
www.voidwatches.com