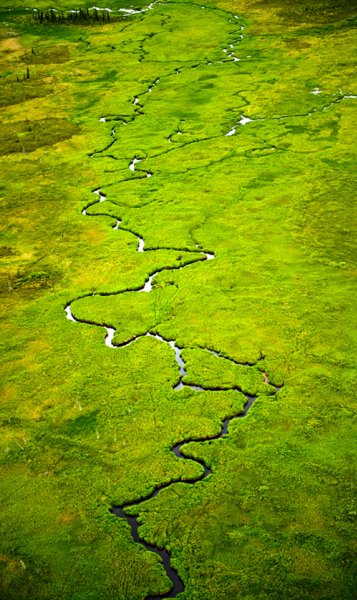 Design For a Living World
Life cycle of the materials
Ellen Lupton + Abbott Miller, October 19, 2015
Stephen Burks_a prototype he created made from raspberry jamwood, a tree native to southwestern Australia. Photo: Mackenzie Stroh
The
"Design for a living world"
exhibition (after New York's Cooper-Hewitt Museum, Field Museum and Millennium Park in Chicago, the exhibition will be presented at Desert Botanical Garden, Phoenix) focuses designers' attention on the choice of sustainable natural materials.


The Nature Conservancy
, an organisation for the protection of land and water all over the world, asked 10 designers to create objects from natural resources to reveal the life cycle of the materials used. The result is an ecological collection whose origins are certified by the territorial surveillance of the
Nature Conservancy
, now on display at the Millennium Park, Chicago (then in January at Desert Botanical Garden in the exhibition
"Design for a living world".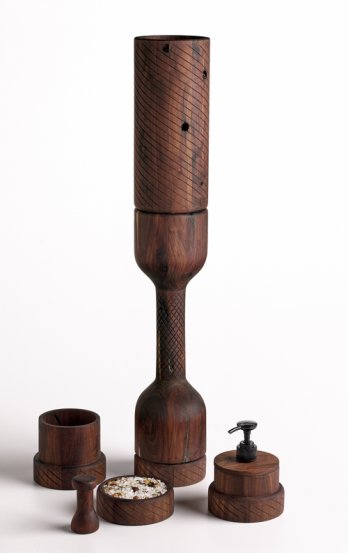 Stephen Burks_complementary suite of jamwood containers to hold the cosmetics. Photo: Dan Whipps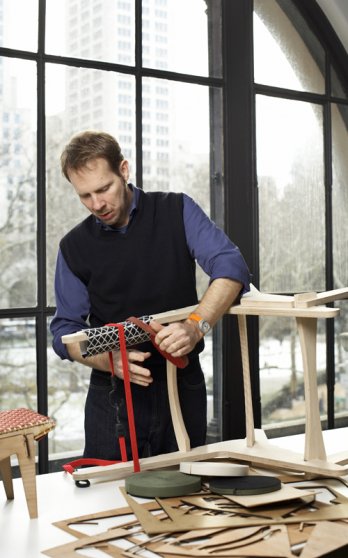 Abbott Miller_alternative textile elements might connect to the frame of the chair_Mackenzie Stroh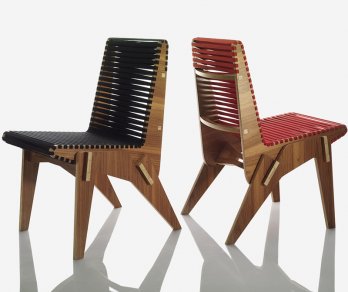 Abbott Miller_chair whose components can be shipped flat and dry-assembled with a rubber mallet_Jay Zukerkorn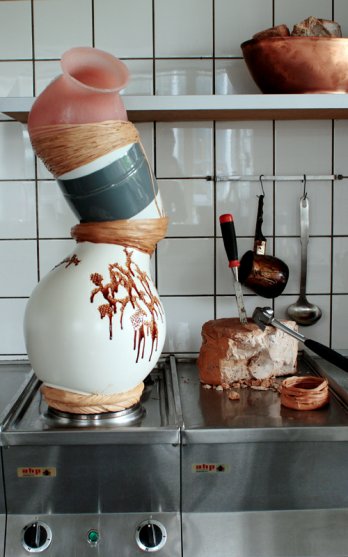 Hella Jongerius_piece is made from polyurethane rubber, ceramic and porcelain_Roel Van Tour
The designers present, and the places where they worked on their projects, are:
Yves Behar/Costa Rica; Stephen Burks/Australia; Hella Jongerius/Mexico; Maya Lin/Maine; Christien Meindertsma/Idaho; Isaac Mizrahi/Alaska; Abbott Miller/Bolivia; Ted Muehling/Micronesia; Kate Spade/Bolivia; and Ezri Tarazi/China. The exhibition includes prototypes, designs and finished products of interest to functional and aesthetic-expressive research.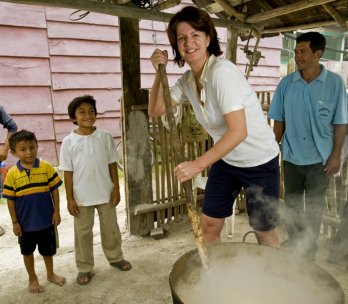 Hella Jongerius_Ami Vitale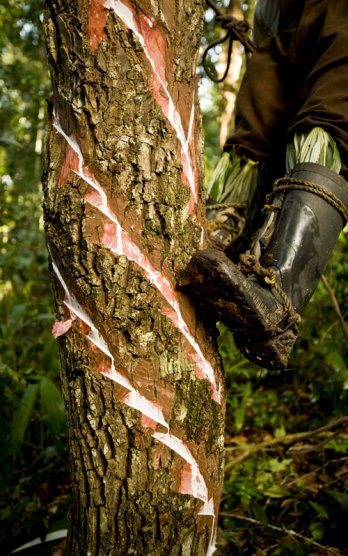 Hella Jongerius_Chicle latex flows from a tree after it has been tapped_Ami Vitale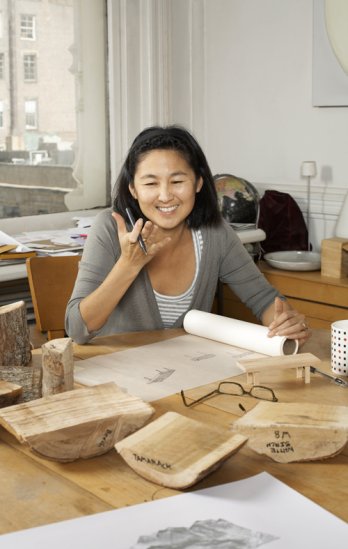 Maya Lin_Mackenzie Stroh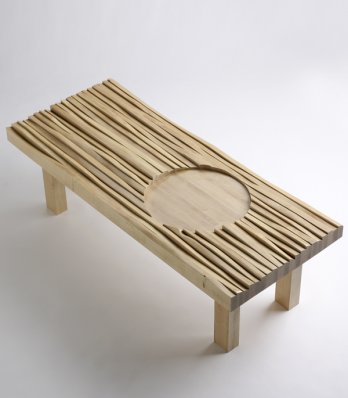 Maya Lin_wood used for Lin's bench came from FSC-certified land managed by The Nature Conservancy_Dan Whipps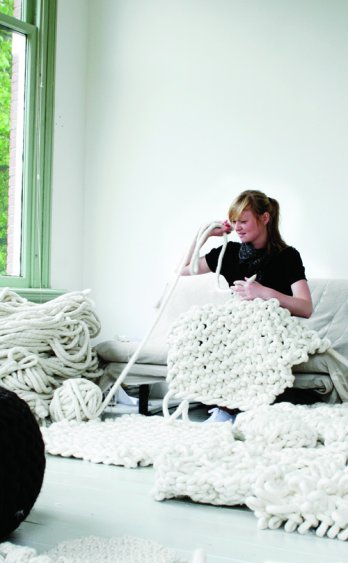 Christien Meindertsma knits her commissioned wool rug in her studio_Roel Van Tour
The challenge inspires us "to think about the products we use - where they come from, how they are made and what the impacts are on our planet and on local communities",
says Nature Conservancy president Mark Tercek.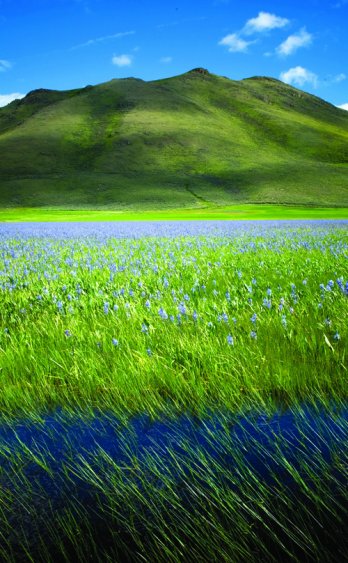 Wildflowers in southern Idaho near the Lava Lake Ranch, where organic sheep wool was sourced for Christien Miendersma's commission_Ami Vitale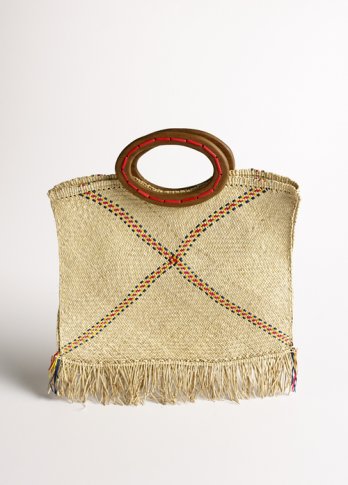 Kate Spade New York handbag made from undyed jipijapa with an FSC-certified morado (Bolivian rosewood) handle_Dan Whipps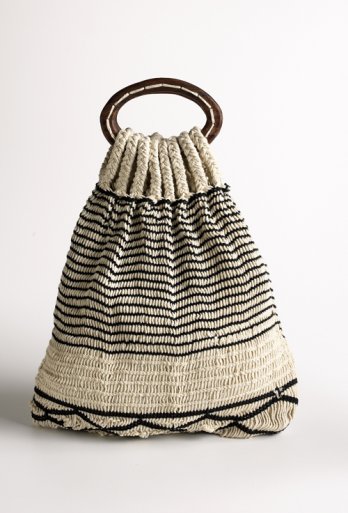 Kate Spade New York handbag made from loosely woven cotton with an FSC-certified morado (Bolivian rosewood) handle_Dan Whipps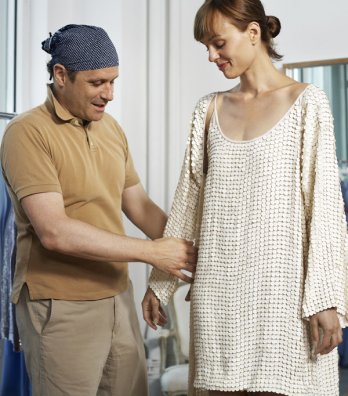 Issac Mizrahi during a fitting session_Mackenzie Stroh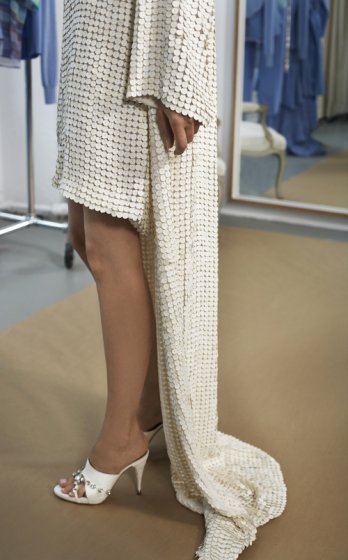 Issac Mizrahi used salmon leather to create a dress, jacket and shoes_Mackenzie Stroh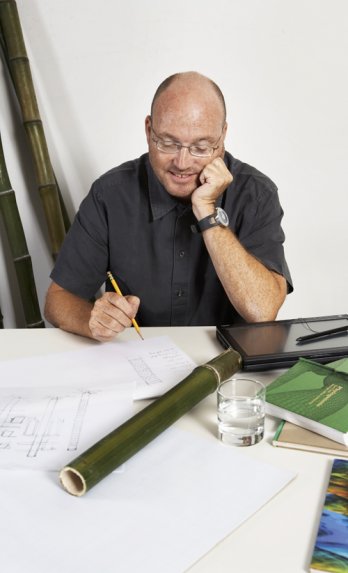 Ezri Tarazi refines his design using bamboo poles from China_Mackenzie Stroh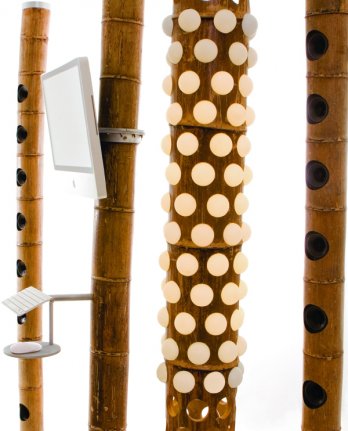 Tarazi's installation of bamboo totems moves the dense landscape of China's bamboo forests indoors, creating a domestic forest that supports a range of living arrangements_Udi Dagan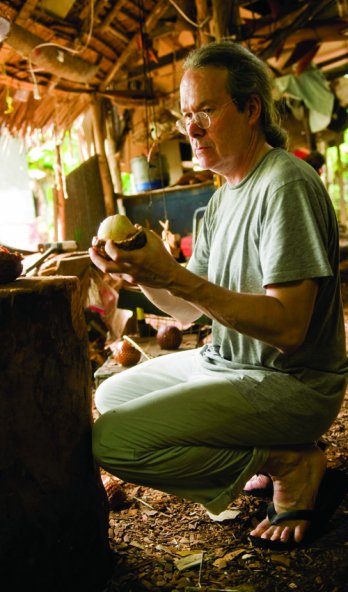 Ted Muehling looks at ivory palm nuts in a carving hut on the Micronesian island of Pohnpei_Ami Vitale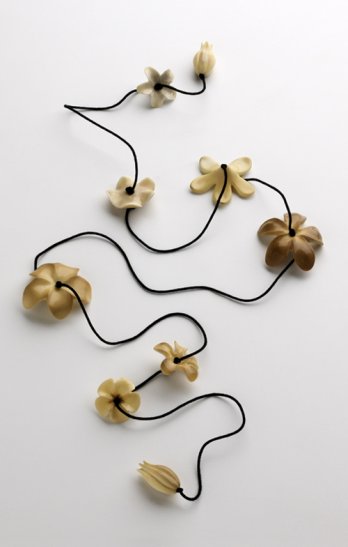 Muehling created a lei by stringing flowers made from vegetable ivory on a black silk cord_Dan Whipps
From January 16 to April 1
st
, 2012
www.nature.org