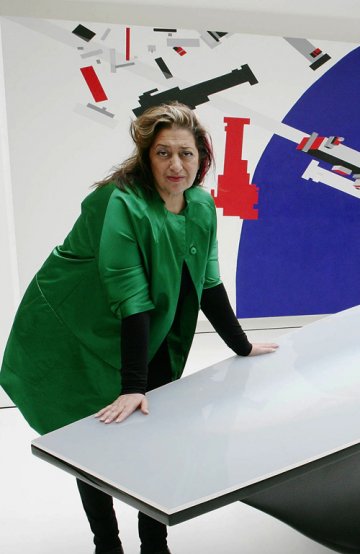 FIFA : The splendour continues!
27th International festival of films on art
E.D., March 16, 2009
Films in competition
_45 films from 17 countries
10 Canadian productions, including 7 from Quebec
Canadian and Quebec films feature prominently in the
27th FIFA'
s official competition.
Battle of Wills (Quand Shakespeare trompe l'oeil)
by Anne Henderson (Canada), the thrilling story of Ottawa retiree Lloyd Sullivan, who is convinced he owns the only authentic portrait of William Shakespeare, painted by his ancestor in 1603;
Félix
by Jean-Claude Labrecque (Canada), a moving encounter with poet and singer-songwriter Félix Leclerc (1914–1988);
Karsh Is History
by Joseph Hillel (Canada), portraying the remarkable career of Yousuf Karsh (1908–2002), master portrait photographer of the 20
th
century, who immortalized the leading figures of the day, from Winston Churchill to Pablo Picasso;
Marie-Hélène Allain
en dialogue avec la pierrebyRodolphe Caron(Canada), which chronicles the unique path of a woman who has successfully balanced her spiritual life and artistic career;
Mort à Venise : un voyage musical
avec Louis Lortie by Mathieu Roy (Canada), special moments with the famous pianist who shares his fascination for Venice and the composers it has inspired;
La Nuit est ma chambre noire
, l'œuvre de Michael Flomen by André Cornellier (Canada), which uses an infrared camera to track the nighttime expeditions of the famous photographer;
Peepshow
by Raymond Saint-Jean (Canada), a screen adaptation of the play of the same name, written, directed and performed by Marie Brassard, in which she explores fragments of intimacy and parallel worlds where dark passions reign;
Prokofiev: The Unfinished Diary
by Yosif Feyginberg (Canada), which looks at a key period (1918–1936) in the life of one of the greatest composers of the 20
th
century;
Malls R Us
(Shopping à la folie) by Helene Klodawsky (Canada), which invites reflection on one of North America's most popular institutions—the shopping mall—and its latest incarnations in Poland, Japan, India and Dubai; and
The Young Romantic
by Barbara Willis Sweete (Canada), which looks at the phenomenal career of the young Chinese piano virtuoso Yundi Li (b. 1982).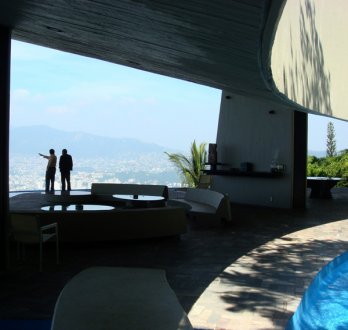 FIFA/INFINITE SPACE - THE ARCHITECTURE OF JOHN LAUTNER.
ARCHITECTURE_OUR FAVORITES!INFINITE SPACE : THE ARCHITECTURE OF JOHN LAUTNER
"The purpose of architecture," said John Lautner (1911-1994), "is to create timeless, free, joyous spaces for all of life's activities."
Infinite Space traces the lifelong quest of this visionary architect. As a young man, Lautner broke from his mentor, Frank Lloyd Wright, leaving his native Michigan for California to forge his own unique style. He spent most of his career there, creating "architecture with no beginning or end"-buildings of astounding originality and formal freedom that combined a high degree of sensuality with a dramatic space-age flair. The film explores his legacy, with insightful commentary provided by Lautner himself through archival recordings. Other voices join him: Frank Gehry and peers who were influenced by Lautner; Frank Escher, the architect who restored the Chemosphere house; Julius Shulman, who famously photographed all the great modernists; and the emotional recollections of original clients, owners and developers. Original drawings and historical photographs from the John Lautner Archives at the Getty Museum are layered with photos of Lautner's main achievements, including the Carling, Schaffer and Herpel villas: the Googie coffee shop in Los Angeles; the Chemosphere, a Los Angeles landmark, evoking a flying saucer perched atop a concrete pillar; the Pearlman Cabin; the Silvertop building; the Elrod residence in Palm Springs, the set of a James Bond film; the Marbrisa residence in Acapulco; and the Desert Hot Springs Motel.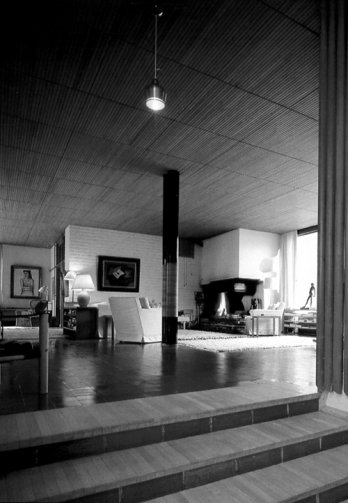 FIFA/Villa Mairea
VILLA MAIREA
Villa Mairea is one of the masterpieces of renowned Finnish architect Alvar Aalto (1898-1976). He designed it together with his first wife, Aino Marsio-Aalto, as an experimental dwelling for Maire and Harry Gullichsen. It was built in Noormarkku, near Finland's west coast, on the eve of World War II. In 1935, Aalto and Maire Gullichsen (a member of one of Finland's prominent industrialist families, specialized in timber and paper production) had established the Artek company, which today operates the world over as a marketing and distribution structure for Aalto's furniture and glassware. Aalto received the commission for Villa Mairea at a turning point in his aesthetic evolution, just as he was breaking with the stark modernity that was set to dominate the world stage. He seized the opportunity to unite various themes that had been preoccupying him and put them into practice. Located in the heart of a pine forest near an old sawmill, Villa Mairea has become one of the 20th century's architectural icons. Built on an L-shaped structure, this multifaceted house warmly marries brick with wood and integrates perfectly into its natural environment. The film provides insight into the house's construction principles and its architectural and spiritual ethos, influenced by both Finnish architectural heritage and Japanese culture.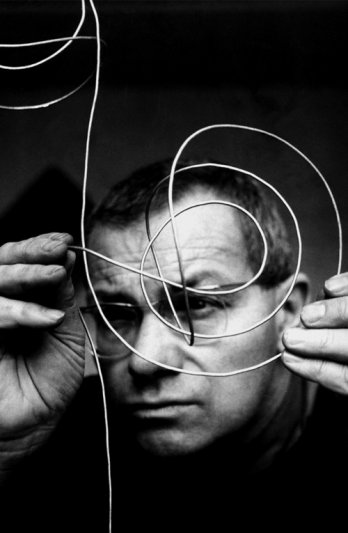 FIFA/MAX BILL — UN REGARD ABSOLU
MAX BILL - UN REGARD ABSOLU BILL - DAS ABSOLUTE AUGENMASS
Immersed in art, aesthetics and politics, Max Bill (1908-94) was probably the most famous Swiss artist of the 20th century. Embracing all areas of artistic creation-he was an architect trained in the Bauhaus school at Dessau; an abstract painter who studied under Kandinsky and Klee and co-founded the Concrete Art movement; and a graphic artist, typographer, scenic artist and designer-Bill was a quintessential modernist. His entire oeuvre is imbued with a sense of social responsibility and environmental awareness, making it remarkably forward-looking. He was also fiercely anti-Fascist, remaining politically engaged until the end of his life. After the Second World War, he kept the teachings of the Bauhaus alive by founding the Hochschule für Gestaltung (design school) in Ulm, of which he was the first rector. For six years, journalist and filmmaker Eric Schmid gathered material on Bill, including 185 hours of footage. Completed in time to mark the 100th anniversary of his birth, and with the participation of numerous artists, the film follows the ups and downs of Bill's life-his versatility, his commitment, and the "unwavering focus" of his artistic approach.
FIFA/The LAST WRIGHT
THE LAST WRIGHT
In 1909, the year he completed his design of the Park Inn Hotel in Mason City, Iowa, Frank Lloyd Wright (1867-1959) had already made his name as one of America's foremost architects. While the hotel was under construction, Lloyd worked on his innovative series of private homes known as the "Prairie Houses." Tracing the history of the Park Inn from its opening in 1910 through its gradual decline and final closing in 1972, the film explores the relationship between an American city and its cultural heritage over the course of economic ups and downs. A striking example of the Prairie style, the Park Inn, adjacent to the City National Bank (another of Wright's designs), is the last remaining hotel designed by the architect. He used it as a prototype for the Midway Gardens, a Chicago indoor/outdoor entertainment complex, and the Imperial Hotel in Tokyo, which was demolished in 1955. The Park Inn is currently being renovated, the works slated for completion in time for its 100th anniversary in 2010.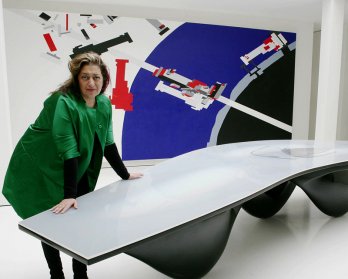 Zaha Hadid
ZAHA HADID
Notable deconstructivist architect Zaha Hadid consistently tests the boundaries of architecture, urbanism and design. Born in 1950, Hadid is presently undergoing an extraordinarily productive period, with work underway on various international projects involving major cultural structures: the MAXI arts centre in Rome (the Italian equivalent of the Tate Modern); an opera house in Gaungzhou, China; and the performing arts centre in Abu Dhabi, funded by the Guggenheim Foundation. Back in Britain, work continues on her London Olympics Aquatic Centre in Stratford, which will house two 50-m swimming pools and a 25-m diving pool. Last summer, the Design Museum launched the first full-scale show of her work in the UK. In 2004, Hadid was the first woman to win the Pritzker Prize, architecture's most prestigious award. In 2006, she opened two substantial buildings in Germany: a stunning car factory for BMW and the Phaeno Science Centre. Hadid, whose daring and lack of compromise have become legendary, has an instantly recognizable style characterized by geometric interlacing, straight lines, sharp angles and elevated, airy spheres-a vision that has brought her to world prominence.
FIFA/El Cerrito
EL CERRITO
During the fifties, Caracas was one of the most prosperous cities in Latin America. Its modernist fervour was reflected in new styles of architecture that broke with the past and embodied the economic boom. Local couple Armando and Anala Planchart, both lovers of modern art and architecture, called on Italian architect Gio Ponti (1891-1979)-one of the most influential artists at the time-to design their new home. Ponti, an industrial designer, teacher and the founding editor of architecture magazine Domus (1928) as well as an architect, enjoyed a colourful career spanning more than half a century, and played an active role in the post-war revival of Italian design. Though he initially declined the Plancharts' request, he eventually agreed to take on the challenge. He travelled to Venezuela and fell in love with the country. He also became very close to the couple, embarking on what was to become an exemplary client/architect relationship. The early design stages in particular were marked by frequent correspondence between both parties, each in their respective country-a unique occurrence in the history of 20
th
-century architecture. The resulting La Quinta El Cerrito or Villa Planchart, which overlooks Caracas, is considered one of Ponti's masterworks. In remarkably good condition, it houses all of the decorative objects and furnishings designed or carefully chosen by Ponti, according to the modernist principle of integrating the arts with architecture.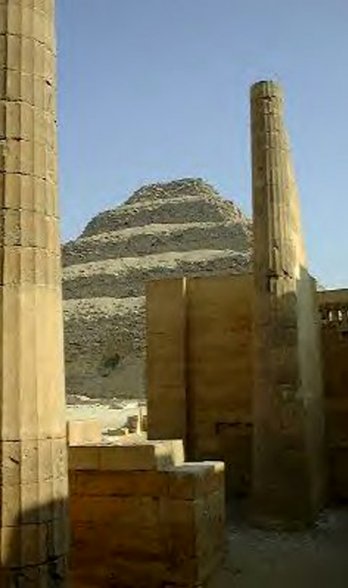 FIFA/LA PYRAMIDE DU ROI DJOSER Ŕ SAQQARAH
LA PYRAMIDE DU ROI DJOSER À SAQQARAH
Egypt's oldest pyramid, the Step Pyramid of Djoser at Saqqarah, which dates back to 2600 BC, conclusively marks start of architecture as a learned practice as distinct from mere construction. The site denoting this distinction is a funeral monument whose symbolic function takes precedence over its utility. From its very inception, then, architecture asserted its cultural and symbolic character. Located some 30 km south of modern-day Cairo in the eastern Nile Valley, Saqqarah served as the necropolis for Memphis, the first Ancient Egyptian capital, of which nothing remains apart from this immense cemetery, dominated by the 60-m high Djoser step pyramid. Built by the architect Imhotep-who was later deified-the pyramid is the central feature of a vast mortuary complex in an enormous (400 x 100 m) courtyard. It was the largest structure of its time. The nascent art of architecture was also notable for its use of a new material: not wood or earth, but cut stone.
From March 19 to 29, 2009
www.artfifa.com