William Eggleston
An American in Paris…
Linda Chenit, February 2, 2009
For the last three years, American photographer William Eggleston has photographed the city of Paris as part of a commission for the Fondation Cartier pour l'art contemporain. Taken throughout different seasons, these new images by one of the fathers of color photography portray the local and the cosmopolitan, the glamorous and the gritty, the everyday and the extraordinary. This exhibition also provides an exceptional occasion to bring together William Eggleston's distinctive pictures and his recent paintings, an unknown aspect of his work that has never before been presented to the public. The Paris series of photographs forms the Fondation Cartier's third commission to William Eggleston, following the Deserts (2000) and the Kyoto (2001) series. After his very first retrospective in 2001, this exhibition marks his second solo show at the Fondation, reflecting its commitment to artists over time.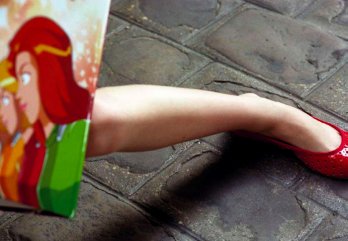 William Eggleston_Paris series
The Paris Series
Although William Eggleston has frequently photographed internationally, his work is most closely associated with the American South, where he has always resided. The Fondation Cartier's commission has brought about an unexpected encounter between this photographer, whose practice has often been considered local and intimate, and a city whose imagery is strongly prominent in our collective imagination. During several trips, William Eggleston has explored Paris to capture the many colors of the city. He has also renewed a long tradition of photographing Paris, as seen in the work of such greats as Eugène Atget or Henri Cartier- Bresson. These historical predecessors become reference points for Eggleston's new series of Paris photographs, to which he incorporates his unique style. The series remains, as much of Eggleston's work, an adventurous balancing act, remarkably distinct in its approach to Paris as a subject for photography.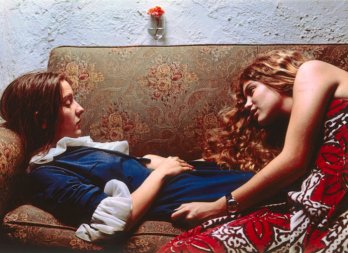 William Eggleston/Untitled, c. 1975
"When people ask me what I do," Eggleston has said, "I say that I am taking pictures of life today."
Many of the images of the
Paris series
express this concern for the everyday. He captures two children playing at a café, motorcycles at a stoplight, reflections in car windows, graffiti on buildings, anonymous passers-by. William Eggleston has often spoken of his desire to photograph "democratically." For him, this means that everything may potentially yield a picture, and every element within the picture should be of equal importance and interest. In a city of glorious monuments, his eye is continuously on subjects one would normally overlook; he finds strange beauty in the kitsch, the neglected and the disused elements of city life.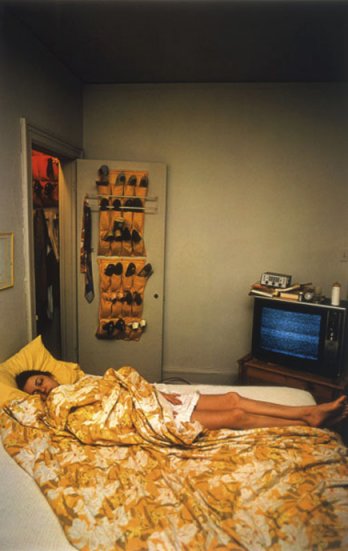 William Eggleston/Dust Bells V1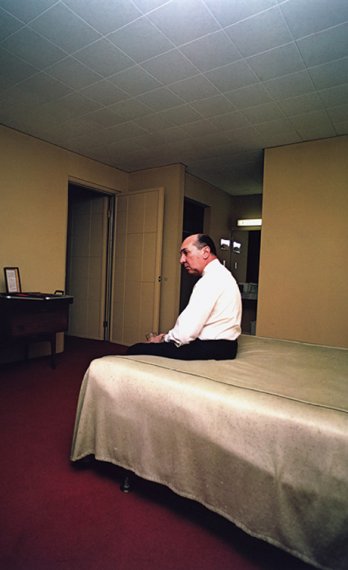 William Eggleston/Huntsville, Alabama, ca. 1970
Uncommon Cityscapes
However, Eggleston's characteristic "shotgun" approach, which involves a distinctive coordination of the hand and eye, brings to these most commonplace city subjects an element of the unfamiliar. As he swings the camera to meet its target, the artist creates awkward angles of view and cuts off figures within the picture frame; Eggleston photographs each subject only once, capturing the instant. He confronts the world with the disorienting eye of an alien observer, as he spontaneously records with seeming ingenuity the unexpected side of the mundane. In many photographs, the restricted vision of a close-up or an off-kilter point of view makes it difficult for the viewer to contextualize the scene, thus stimulating the imagination.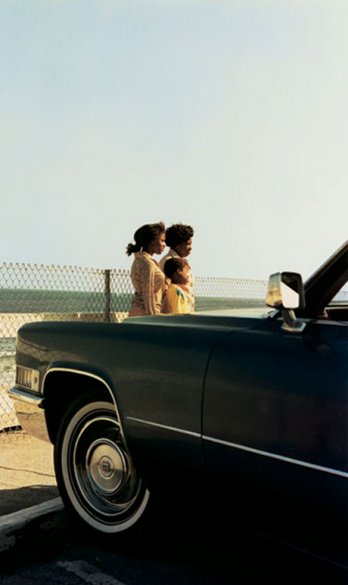 William Eggleston/Los Alamos
Painting and Music
Alongside these photographs, William Eggleston will present a series of his littleknown colorful and abstract paintings and drawings in small notebooks. This alternative form of expression provides a counterpoint to the instantaneous nature of photography. The colors and forms in these small works also reveal Eggleston's love for the early Modernist abstract painter, Wassily Kandinsky, and in particular his interest in the relationships that exist between painting and music. These paintings also provide insight into the unique way in which William Eggleston—an accomplished pianist and an admirer of Johann Sebastian Bach—composes his photographs. Using color as a structural element alongside form, his photographs, like his paintings, acquire the dynamic yet highly structured rhythms of Johann Sebastian Bach.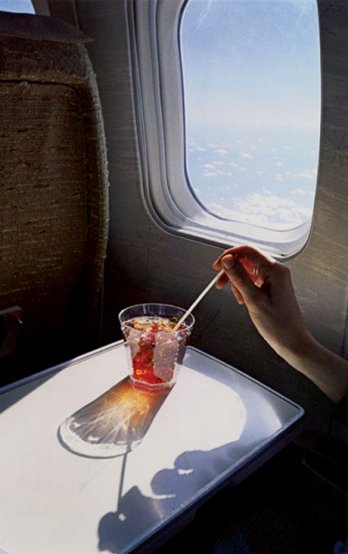 William Eggleston/Los Alamos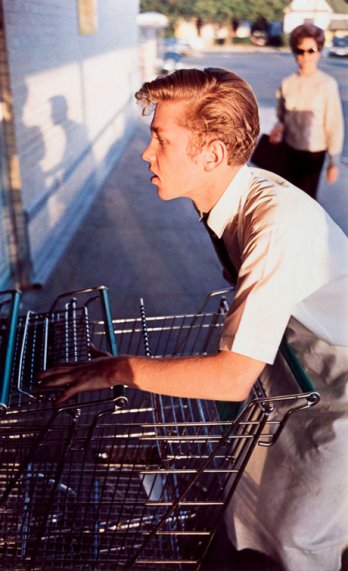 William Eggleston/Untitled, 1965-68
William Eggleston Bio_Express
Born in 1939 in Memphis, Tennessee, William Eggleston grew up in Sumner, Mississippi. While attending university in the South, he purchased his first camera and discovered the work of Henri Cartier- Bresson and Walker Evans. In the early 1960s, Eggleston moved to Memphis, where he continues to reside, and started experimenting with black and white photography. However, by the end of the decade he had started creating primarily color photographs. In 1976, John Szarkowski, Director of Photography at the MoMA, organized an exhibition of Eggleston's work, one of the institution's first solo shows of color photographs. This marked a turning point for the medium, which had been used almost exclusively for commercial aims. Since this historic exhibition, the internationally acclaimed photographer has been the subject of numerous exhibitions all over the world, as well as of various publications. A retrospective of his work was recently presented at the Whitney Museum of American Art in New York.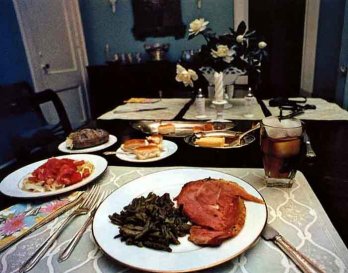 William Eggleston/Dinner.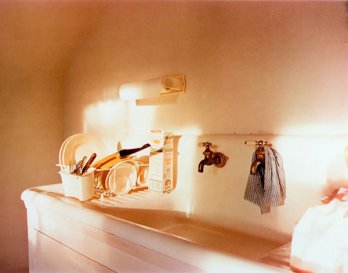 William Eggleston/Untitled (St. Simons Island, Georgia), 1978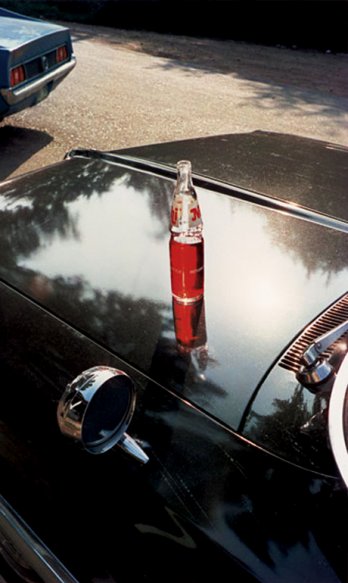 William Eggleston/Los Alamos
fondation.cartier.com