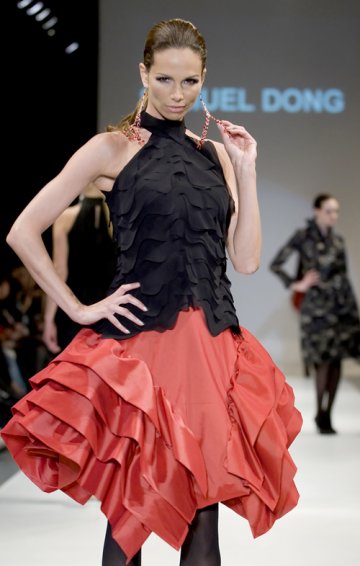 Samuel Dong
Features florals
Catherine Simard, November 10, 2008
Once again, Samuel Dong has put his signature - new Spring/Summer 2009 collection - style in the spotlight, with his appliquéd taffeta roses and puffed sleeves in the starring role. This warm weather collection also features florals in a black and white pallet dotted with touches of pink, leaf green, turquoise or red.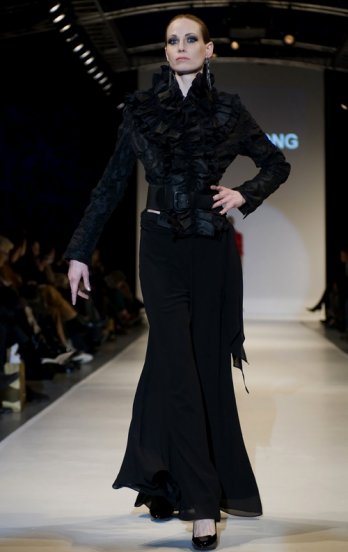 Samuel Dong/Samuel Dong_Collection Printemps-Été 2009
In this collection, Dong uses volume, symmetrical cuts and embroidery with two main types of fabric: taffeta and stretch cotton. His reversible jacket, a piece perfect for any mood and any season, can be easily matched with different ensembles. The dress-style raincoats, puffy skirts, playful shirts and flirtation with transparent fabrics give a fresh, modern feel to this must-have collection for her. The versatile high collars and bare shoulders transform an outfit from office wear to evening wear in an instant. Multi-functional glamour and chic comfort that can adapt to the needs of the modern woman are the trademarks of this collection.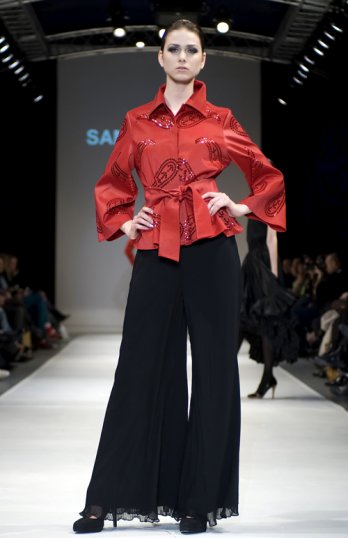 Samuel Dong/Samuel Dong_Collection Printemps-Été 2009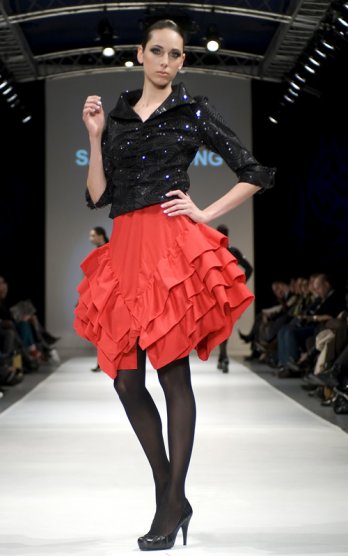 Samuel Dong/Samuel Dong_Collection Printemps-Été 2009
Samuel Dong has been working in the fashion industry since 1996. Today, his creativity knows no boundaries, and from Montreal to Hong Kong or New York it crosses borders to dress women who know what they want. Pieces from the Samuel Dong collection are available in independent boutiques across Montreal.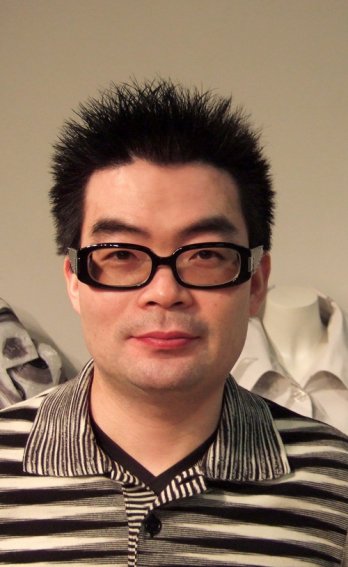 amuel Dong/Samuel Dong_Portrait
Samuel Dong Portrait_Express
Samuel Dong started his career in the industry in 1996, and is the head of a division of the Golden Season Fashion Show. His company's corporate headquarters are located in New York's renowned Garment District, and his Montreal office is situated at 555 Chabanel West. With its focus on women's apparel, Samuel Dong's line has achieved recognition thanks to its signature style of blouses and jackets adorned with delicate black and white details.
www.samueldong.com