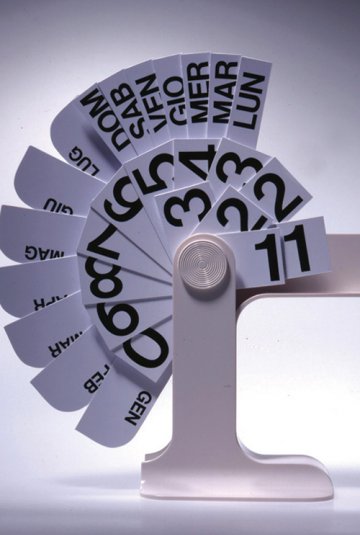 ENZO MARI
A view on the immensity
G. T., October 27, 2008
During the anthological exhibition of his works at GAM in Turin entitled
"Enzo Mari: the art of design"
, G. T. interviews Enzo Mari. The interview reveals the consistency of Enzo Mari's ideas about design, the significant transition from art to design, his considerations regarding goods and the market, and finally, his attitudes toward ecology and ethics, relating design to the most controversial issues of the day.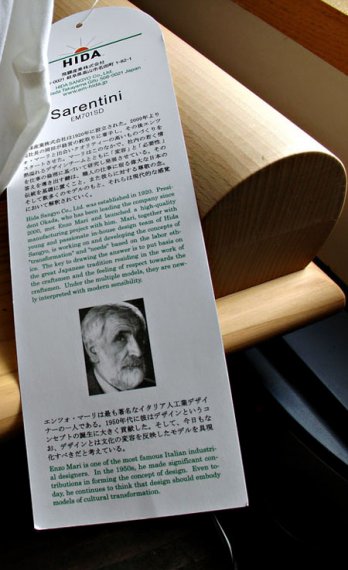 Enzo Mari. The art of design
G.T.: In October Turin's Galleria di Arte Moderna will host the inauguration of an exhibition entitled, "Enzo Mari: l'arte del design". Well, the first question inevitably regards the subtitle: the art of design.


Enzo Mari:
First of all, let me explain a few things.
I want to do this because my approach to whatever I do has always been to negate that which I don't like within the confines of the issues I am dealing with. 
At this moment I find myself in a strange situation in which all the implications of design, from the pioneering ones of the Thirties to what was happening in Italy in the Fifties and Sixties have gradually faded and for the most part fallen into decline.
All of the indications have been lost. But they were not lost in the schools. 
Here they continue to repeat explanations that were never really understood. Other explanations no longer correspond to the effective realities of the work 
and of the market. In recent years, within the context of this ignorance, especially on the part of the commercial interests, followed by those of the designers themselves, which is a consequence, design has become a sort of decorative appendage of the fashion world, something to be purchased quite apart from considerations of its profound meanings.
In this situation - everyone is aware of the production crisis that has made itself felt with particular vengeance in Italy - one realizes that the object of design can no longer be contemplated in terms of large numbers.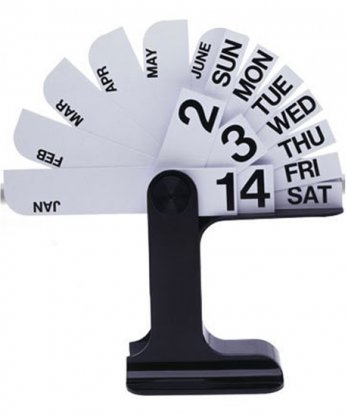 Enzo Mari_Calendar
That is, an object that is manufactured in the hope that a large number of people will purchase it.
An object of design will never enter the homes or even the aspirations of people who have a monthly income of one, two or three thousand euros. It costs too much due to fact that it is distributed through venues, stores that cost a lot of money to operate. They are located in the fashionable downtown districts of the cities and they have to be fitted out attractively. This tends to double, triple, quadruple, even multiply tenfold the cost of distribution. Over the last twenty years, one has seen that objects of this type fail to satisfy commercial goals because the marketing methods adopted are similar to those used by art galleries. Many businesses that ten or twenty years ago denied this proposition, have realized the error of their ways. 
Accordingly, they are now promoting, demanding objects that display all the characteristics of an object of art, i.e. something that can be produced on a one-of-a-kind basis, or, at most, in two or three very limited-editions. This approach also involves the ignorance of the designers.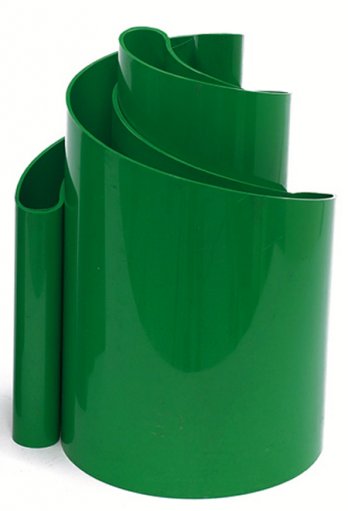 Vase_Enzo Mari
For several years now, on a sporadic basis, a number of famous designers have been turning out artistic objects, albeit without an understanding of what art is.
 Art is total desperation. It is a life totally devoted to elaborating hypotheses, working on proofs and experiments, etc., which cannot be resolved in terms of design. 
As a matter of fact, the "artistic" objects seen in the exhibitions and books that contain thousands of chairs, thousands of tables and thousands of chamber pots, upon closer examination reveal themselves to be exact copies, in certain cases down to the millimeter, of the decorative objects of the Art Decò period. According to this point of view, "the art of design" means that I do not know if a true art of design exists or not, and if it does, it certainly must be categorized as a minor art, even in the case of the most exceptional creations, the masterpieces. Perhaps, if we take into consideration a number of outstanding masterpieces - and here I am excluding the works that I myself have created, even though I have been told that they are quite significant - then some of them will actually be found to display characteristics comparable, not formally, but ideologically, to those displayed by genuine works of art.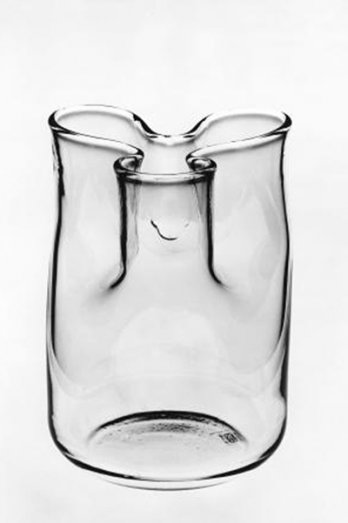 The Art of Design_Enzo Mari
But they are rare, indeed. There are no more than a dozen or so in the entire history of modern design.
 When I say "the art of design", when I was asked what name they should give to the exhibit, the first thing that came into my mind was "What is design?", which is the question I have been asking myself for over fifty years. And up until now I have been unable to come up with a precise answer to this question. 
I say that perhaps it is what I have been trying to do. I don't know if I have succeeded or not. But there does exist an art of design; it is a distinct discipline in its own right and must therefore, logically, not be an imitation of the other arts, be they plastic, pictorial or musical in nature. It's a question of understanding what the concrete characteristics of this particular art are. When it imitates the other arts... If the cameras were not running I'd use an appropriately vulgar term.
Enzo Mari/Enzo Mari_Hida.
G.T.: Many of your objects are still in production... how did you select the pieces to include in the exhibition?

Enzo Mari:
Well, I would need to know why they are still in production...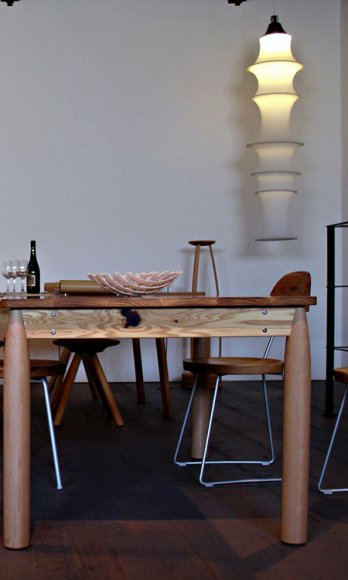 Enzo Mari/Enzo Mari_Hida.
G.T.: Well, it's implicit 

Enzo Mari:
It's no coincidence that I was successful with these items. That was my express intention from the time I was 24 or 25 years old, as I looked around at the market, because there were already a lot of design products available. Observing with horror the formalism, the stupidity of those products and realizing immediately that they were simply merchandise, ordinary goods for sale, I pledged to myself at the time that I would do my utmost to understand the nature of form. I looked at the form of the ancient classical world. 
Back then I tried on my own by means of a process of self-education, seeking out various different masters, the artists themselves. 
I did not look at them as models to be formally imitated because it would have seemed silly to me, a question of neoclassical replication... These masters helped me when it came to understanding how someone could open a window onto the infinite.
 During this period I tried to get to the bottom of the mystery regarding the duration of form. And I realized that in order for a form to endure, I had to negate all the mundane silliness, the contingencies of today; I had to question it. 
I would say that in all my work the overarching effort involved a quest for dignity, to be able to make something that represents, indeed, provides dignity for me and for other people. So, all of these objects, like everything else I ever designed - and I was frequently unsuccessful - I approached with the deliberate intention of making them so that they would not age. 
In certain cases I was luckier than in others. I'm referring to when I was able to work with a manufacturer who in some way shared my vision. And that was, indeed, a great stroke of luck. The rest of the time my efforts involved a grueling process of negotiation in which I was aware that I had to turn out a product that was sellable. I am also aware of the fact that by eliminating all the frills from the things I design that I am able to elevate them to an elite plane.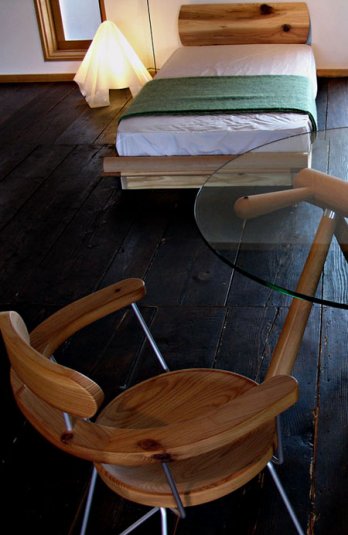 Enzo Mari/Enzo Mari_Hida.
G.T.: I would like to ask one last question about the current situation in architecture. You have worked on architectural projects, so I would like to hear your opinion of contemporary architecture, in other words, what you think it is or should be.


Enzo Mari:
I need to expand the scope of this discussion a little, if we want to talk about architecture and address the success of Italian design. This success came about because the Italians used to be good. This is no longer the case, but up until the Seventies the Italian designers were truly the best in the world.
Earlier I cited the pioneers of design, before citing the pioneer artists, explaining that they were architects. These architects were permeated with the utopian ideas espoused by the Modern Movement, according to which invention was only an invention of the following type... compared with the Chippendale tables, the other tables, coffee tables and chairs that have always been built, where the legs of the tables and the chairs as well as the backs of the chairs have always symbolically represented the shapes of a goat's feet, acanthus leaves or the heads of lions and angels.
 The disciples of the Modern Movement declared an end to this sort of obsessive repetition, an end to l'art pompier, a pejorative term for academic art that was coined in France by the early avant-garde movements, against the hebephrenic realism that tended to automatically repeat things in a senseless manner. This is the background out of which design developed; it wasn't the new technologies, that's all just nonsense.
Enzo Mari/Enzo Mari_Hida.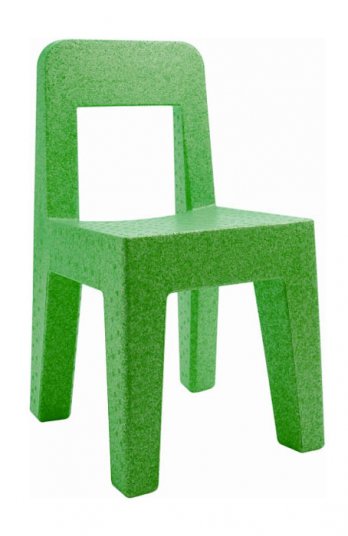 Enzo Mari/Pop
Bio_Express
ENZO MARI was born in Novara in 1932. An artist and designer, he attended the Accademia di Belle Arti di Brera in Milan in the early '50s, where he researched "the psychology of vision, the programming of perceptive structures and the methodology of design". In the late '50s, as a philologist of the vocabulary of the visual arts, he decided 
to concern himself with design as well, aware of the need to work to improve overall quality in mass culture.
The disciplinary complexity of his work has been noted by prominent figures 
in the world of culture: Enzo Mari who thinks creatively and builds logically 
(Max Bill, 1959), Enzo Mari as the philologist of the creative vocabulary (Pierre Restany, 1967), Enzo Mari who, the more he thinks about it ("design", that strange, ambiguous, uncertain, slippery profession) the worse he feels (Ettore Sottsass, 1974), Mari the designers' conscience (Alessandro Mendini, 1980), Enzo Mari working systematically (Arturo Carlo Quintavalle, 1980), the different Enzo Maris (six in all) known to Tomàs Maldonado (1980), Enzo Mari wanting to be an aesthetic, design and political presence (Atenor-Pedio, 1980), Enzo Mari as the top moral authority in the field of Italian design (Giovanni Klaus Koenig, 1981), Enzo Mari making contradiction a true creative material, Enzo Mari working to reduce the possibility of error in the use of things (Vittorio Gregotti, 1981), the rather Calvinist Enzo Mari of Carlo Argan (1980), who poses the problem of conceiving of design for a society that is not opulent, Enzo Mari who reacts to the elementary opposition of art and science with a philosophical attitude (Maurizio Calvesi, 1986), Enzo Mari who considers aesthetics to be the means of communication of art and design (François Burkhardt, 1997).

In January 2001 he publishes his essay "Progetto e Passione" ("Design and Passion") in which, without speaking of his own work, he places the issues of design in a wider-ranging cultural context.
Mari's work is exhibited in museums in Italy and all over the world.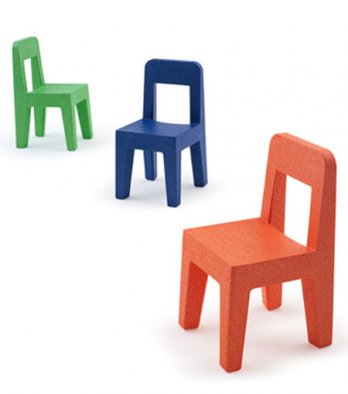 Enzo Mari/MG-SEGGIOLINA
Mari worked on almost 200 projects for Italian and international industries including Danese, Olivetti, Boringhieri, Adelphi, Driade, Le Creuset, Artemide, Castelli, Gabbianelli, the City of Milan, Interflex, Zanotta, Fantini, Agape, Alessi, Zani & Zani, K.P.M., Robots, Ideal Standard, Arnolfo di Cambio, Magis, Rosenthal, Frau, Thonet, Daum, Muji and Hida.
 He served as president of ADI (Associazione per il Disegno Industriale) between 1976 and 1979.
Mari has been presented with about 40 awards and acknowledgements for his research and design work, including several "Compasso d'Oro" awards: 
in 1967 "for individual research in design", 
in 1979 for his "Delfina" chair (produced by Driade), 
in 1987 for his "Tonietta" chair (produced by Zanotta), 
and in 2001 for his "Legato" table (produced by Driade).
Mari was awarded the "Barcelona" prize in 1997.
 He has been a member of AGI (Alliance Grafique Internationale) since 1989. 
In November 2000 the RSA of London presented him with the honour of "HonRDI" (Honorary Royal Designer for Industry),
and in 2000 he was also named Honorary Professor by Hochschule für bildende Künste in Hamburg.
In October 2002 he was presented with an honorary degree in Industrial Design by the Faculty of Architecture at Milan Polytechnic.
 Mari has taught courses at the "Centre for the Study of Visual Communication" at Parma University, the "Fine Arts Academy" in Carrara, the "Faculty of Architecture" at Milan Polytechnic and "ISIA" in Florence; and most recently, at the "Hochschule der Künste" in Berlin and the "Hochschule für angewandte Kunst" in Vienna.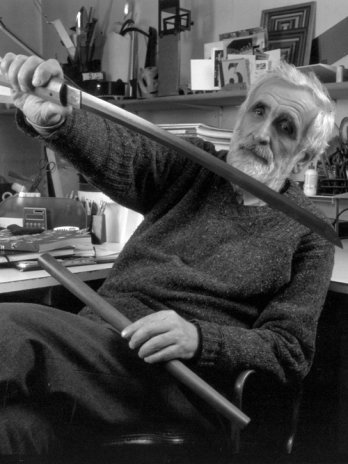 Enzo Mari