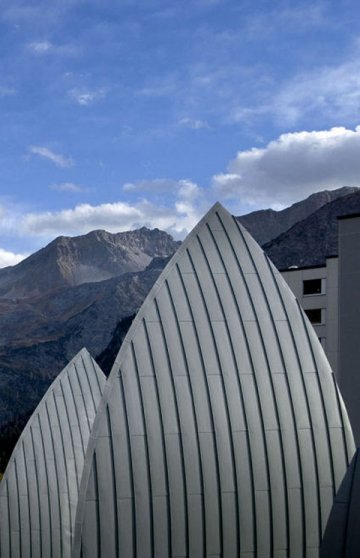 Sanitas Per Aquam
Technical and aesthetic requirements of wellness facilities
F.T., August 18, 2008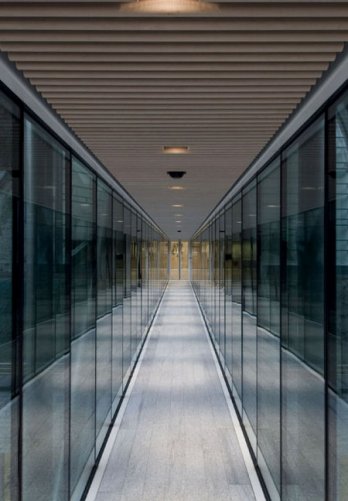 Mario Botta Architetto complete the Spa Tschuggen Berg Oase in Switzerland
The Romans invented the baths as a place to get together, have fun and, above all, stay healthy with water: it was they who invented the name SPA, standing for Salus Per Aquam, or Sanitas Per Aquam, Latin for "health through water". The concept of the value of feeling good and taking care of yourself and of others has remained unchanged since the days of ancient philosophy. Today it is backed up by new technologies that offer us a range of different services: from the sauna to different types of massaging tubs and Turkish baths, from relaxation rooms to chromotherapy, music therapy, aromatherapy, waterfalls under different degrees of pressure, pools, muds, solariums, sweating caves, thalassotherapy and more.Spa water is traditionally accompanied by prestigious materials ranging from stone to ceramics and mosaics, from wood to leather, glass and steel, in which skilful use of colour helps create dramatic effects. The aim of all this is to create a setting of great emotional content focusing on the common theme of water. 
Ceramic materials, modern, effective, resistant alternatives to the stone of ancient days, are used in spas such as Rupertus Therme near Salzburg.
The new spa is carefully designed to save energy and money and choose the best possible materials, which contribute to creation of an architecture in which comfort is conveyed by reflections, shine and colours capable of "dialoguing" with the water and the surrounding environment. Rupertus Therme is designed by architect Bert Bitterer, who chose Imperial White and Verde Tropical man-made granites for the Reichenhall spa.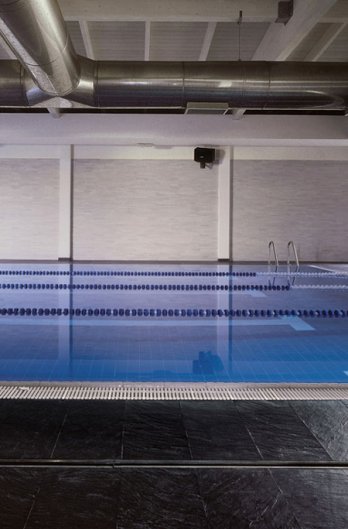 Dima Wellness Centre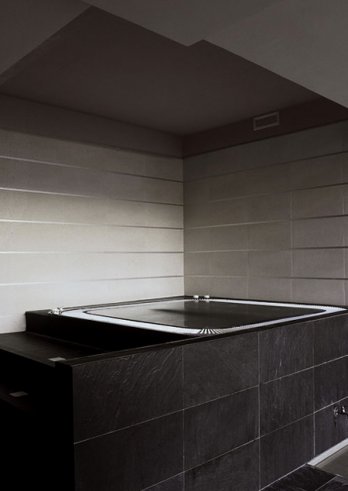 Dima Wellness Centre
In the luxurious Stobo Castle spa in Scotland, architect Ron Cameron planned a 2000 square foot expansion in which Rosa Portogallo marble from Fabbrica Marmi e Graniti frames one of the most elegant settings in the whole complex, covering the columns and the edge of the 25 m pool, where the material's non-slip characteristics come in handy. Rome's Dima Wellness Centre offers another example of a project in which form and content, colours and materials are all considered equally important. G7 Architetti Associati assessed every single element and chose black and white High Tech stones from Ariostea. The architects chose the structured finish of Black Ardesia with the matt white of Albino Light. These are materials which are particularly resistant to wear and require very little maintenance, making them suitable for spaces frequented by hundreds of people every day.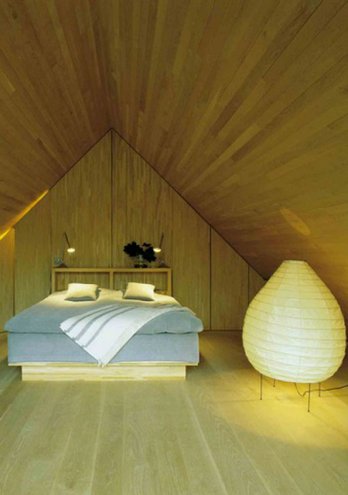 SPA HOUSE
These evocative, often imposing buildings constructed around water, an element in rituals that have been repeated for millennia for the regeneration of the senses, some on sites that have been spas since the days of antiquity - one has been built in Rome over the ruins of Nero's baths - and others in new locations, all focus very closely on the characteristics of materials, surfaces, colours, sounds, odours and light. Light must be enhanced by the appropriate choice of elements and details. For instance, the effects created by "Skycolors Shine", a special range of shiny epoxy plasters developed by Technokolla specifically for wellness centres, baths and places requiring a high degree of hygiene with a non-absorbent material between tiles which is also resistant to chemical aggression. The mix is worked in a special way to guarantee high performance, "turning on colours" to release light.
Mario Botta Architetto complete the Spa Tschuggen Berg Oase in Switzerland
Institut naturel Cari
When attempting to create such rarefied atmospheres, it is very important to consider the contribution of lighting, as in the New York Palace Hotel in Budapest (designed by Simone Micheli) with its blue led spotlights set into the curves of walls covered with a laminate material printed with images of coloured ice. In other cases, as in Younique Luxury Wellness Center in Milan by Matteo Nunziati, different light scenarios are created to modify our perception of space in relation to the treatments performed in different areas. Scenographic effects are created in the sauna, where the ceiling is illuminated by Swarovski crystals creating even more rarefied effects in the room. Simone Micheli's projects use an estranging "non-place" effect to create architectures involving all five senses - look, taste, touch, hear, smell: "It's a three-dimensional manifesto of the possible and intentional combination of architecture, sensoriality and well-being,... plastic and fluid forms,... a magnificent unreal dream... between matter, surfaces, light, colour, sound, scent and water".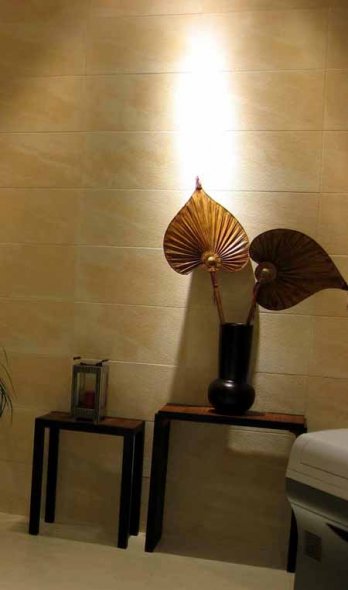 SPA HOUSE
In the Acanto Day Spa in Rome, architects Marco and Gianluigi Giammetta "wanted to create an architectural space representing the synthesis of multisensorial experimentation in which each of the senses has a full, purified life of its own" and used Barrisol, a latest generation plastic membrane supported by a structure of steel profiles which makes it possible to create an environment with ectoplasmatic forms that have no corners: a state of "amniotic suspension", of detachment from external reality.