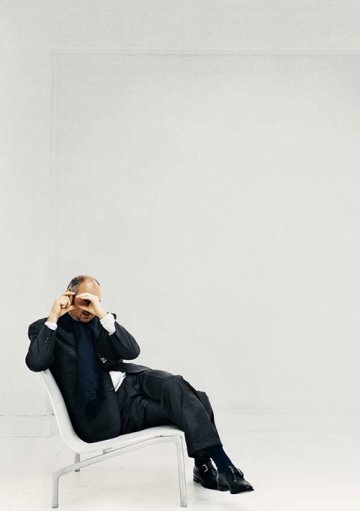 Piero Lissoni
Goddess is in the details…
G.T., November 12, 2015
Portrait

Piero Lissoni, born in 1956 in Seregno, starts his career as Designer in 1978 and, got his degree in Architecture at the Milan Politechnic, in 1985 starts his collaboration with Boffi Kitchens as Art Director e Designer. Together with Nicoletta Canesi in Milan they found Lissoni Associati (1986) and Graph.x (1996) developing projects of industrial graphic design, interior design and architecture and interiors, artistic direction and coordinated image, besides art direction and corporate. Among his usual clients: Alessi, Boffi, Cappellini, Cassina, Flos, Fritz Hansen, Glas, Kartell, Lema, Living Divani, Matteograssi, Poltrona Frau, Porro, Tecno and Wella. In addition to the many Industrial and Graphic Design commitments that range from furniture, accessories, kitchens, bathrooms, lighting fixtures to corporate identity, signage and packaging, he has recently realised projects for private residences and luxury hotels in Italy and abroad.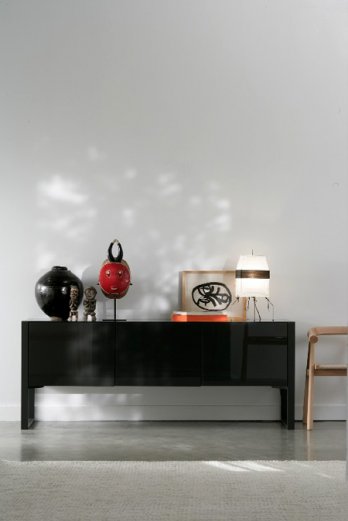 Piero Lissoni & Associati_Bahut Box & Box
In 2006 NMM was established to promote and develop architecture and interior design projects in the United States.
 Studio
Lissoni Associati Milano + Graphx
, which employs about seventy architects, designers and graphic artists, designs solutions for prestigious brands such as Alessi, Artelano, Boffi, Cappellini, Cassina, Flos/Antares, Fritz Hansen, Glas, Kartell, Knoll International, Lema, Living Divani, Poltrona Frau, Porro, Tecno and Thonet, venturing into the world of fashion for Elie Tahari and the Benetton Group and cosmetics for Wella and Procter & Gamble.
The studio works on design and graphics projects including furnishings, office furniture, accessories, kitchens, bathrooms, lighting systems, corporate identity, signs and packaging.
Its interior design projects include fittings for showrooms and trade fair stands, hotels, homes and yachts.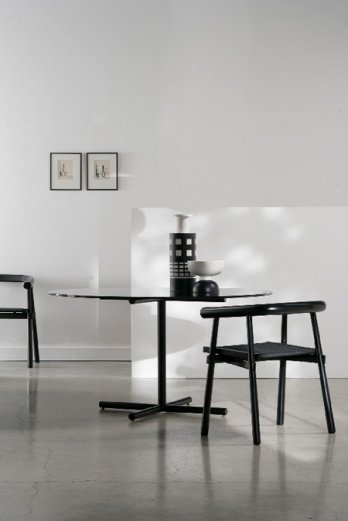 La Luna by Piero Lissoni & Associati
Piero Lissoni has been commissioned to design more and more private homes and luxury hotels in Italy and abroad, including a villa near Como (2005), Hotel Monaco & Grand Canal (2002-2004) and the Bacaro Bar (2003) in Venice, the Bentley Design HotelTM (2002) in Istanbul, Hotel Al Porto (2001) in Lachen, on Lake Zurich and the Mitsui Garden Hotel (2005) in Ginza, Tokyo.

He has designed interiors for homes in Milan, Montecarlo, Tokyo and Moscow; the most important Boffi showrooms in Europe and overseas; the Cassina showroom in Paris and Cassina IXC in Nagoya, Ayoama and Fukuoka in Japan(2004), the Porro ViaDurini15 showroom in Milan (2005), the Tecno factory and showroom (2006), various showrooms and shops for American stylist Elie Tahari (2005-2007), Zanin pastry shop in Venice (2006) and the new offices of La Rinascente Group in Milan (2006).
 In collaboration with Studio Luca Brenta Yacht Design, he designed and fitted out a 37 metres sailboat for a New York collector (launched 2004), and he has also worked with the Mondomarine shipyard, on the interiors of a 50 m private yacht (about to be launched).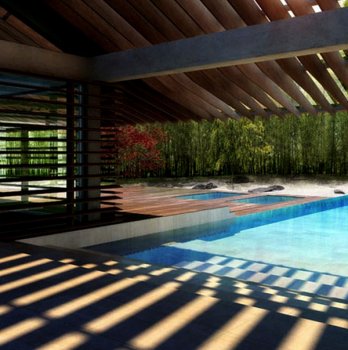 Island project by Piero Lissoni
Work is underway on a luxury resort in Dellis Cay in Turks & Caicos, including a Mandarin HotelTM, a residence and private villas; the interiors for the Shangri-La Hotel and Living Residence in Miami (due to open in 2008) and the interiors of a five-star hotel in Jerusalem.
Projects underway in Italy include redesigning factories and offices for Boffi, Glas and Living Divani, as well as private homes in Tuscany, Monza and Parma and apartments in Moscow, New York and Tel Aviv. 
In November 2005 Piero Lissoni won the Hall of Fame of Interior Design Award in New York. His Esprit and WK6 Boffi kitchens were selected for the Compasso d'Oro Award in 1991 and 2001, respectively; Table System won the Elle Décor International Best Kitchen Award in 2006 and the Good Design Award of the Chicago Athenaeum Museum of Architecture (Dec 2006).
His Beam Glass table designed for Porro is featured in the Italian design exhibition entitled "50+2Y Italian Design" at the National Art Museum of China in Beijing (2006). 
Piero Lissoni lives and works in Milan.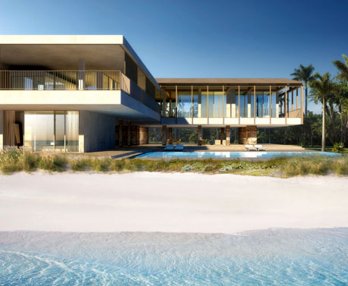 Beach villa by Piero Lissoni
G.T.: The world knows you as a designer, an organiser of beautiful company catalogues, and also as an architect. You've been focusing increasingly on architecture in recent years. Can you tell us about this shift, about how you define architecture...

Piero Lissoni:
How much time do I have?... I thought two very simple things. The first of them is also rather banal, if you like. After all, about 90% of the buildings that surround us are ugly, anywhere in the world. And I asked myself, if I make ugly architecture, mixed in with the rest of the ugly architecture, no-one will notice! So why not give it a try? The second reason is because industrial design, done in Milan, by someone from Milan, who has gone to school in Milan, automatically leads you to think like an architect. And so we're back to the first reason: why not give it a try?


G.T.: In a recent interview we talked about the word "style" and you appropriated it shamelessly. We give this word a different meaning from the negative connotations it had a few years ago.

P.L.:
I just want to have the dignity to be able to do little things, even if this means calling them by a name that some architects and designers don't like: "style". Now when you read an article by a painting critic, it talks about style. I like the idea of being part of a stylistic movement. I'm reading a book right now about a painter whose name has been on everyone's lips here in Italy for reasons linked with football: Pinturicchio. We find that Pinturicchio changed the vocabulary of painting to such an extent that we can no longer consider him a painter of medium importance. The odd thing is that Vasari massacres him, perhaps because he didn't like him... and calls him a stylistic painter, something like a tsunami. When the Modern Movement went to the USA, the Bauhaus mysteriously became the International Style, for better or for worse.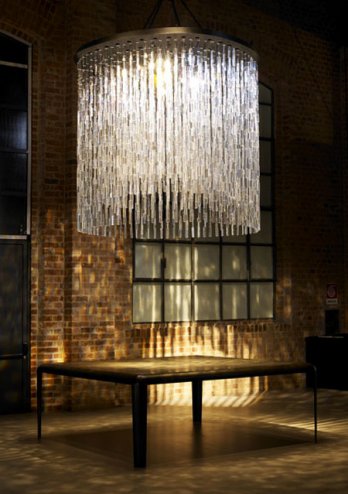 Swarovski Cupola by Piero Lissoni
G.T.: Who are your teachers; in whose footsteps do you ideally follow?

P.L.:
I won't mention those who are present. I like a lot of architects, a lot of quiet architects in Milan... When I think how good Albini is, in some little things. The architects I like have always worked on small projects, in the end. But I also like Mies Van der Rohe, because he also worked on small buildings. The Seagram Tower is a little building, as are his towers in Chicago. Le Corbu's buildings are small; Adolf Loos, who is still one of my favourites, worked on very small buildings.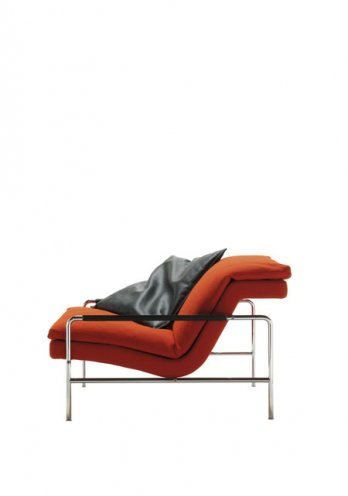 Piero Lissoni_Coupe (1)
G.T.: God is in the details.


P.L.:
Yes. Think of Chareau's Maison de Verre, Terragni's Casa del Fascio, the Sant'Elia nursery in Como, or some of the intuitions of the BBPR. When I think of their work, I always imagine an incredibly human scale. And so the ones I like continue to have an incredible human scale. And that's what I want to do in my architecture. Human scales.

G.T.: If you had to choose between designing a penitentiary, a place of worship, a hospital or a school... which would you choose?

P.L.:
It would be hard for me to design a place of worship, as an atheist. I think an atheist could do it, but I have never thought of doing it. I would be very afraid to work on a penitentiary. I'm afraid of the idea itself, and I'm afraid of being the one who has to design the cage. A school - why not? Of course it would depend what kind of school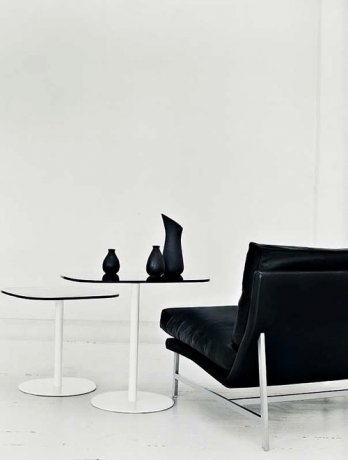 Piero Lissoni_chair and tables_Fritz Hansen
G.T.: What about the materials of architecture, of your architecture. Some critics have noticed a change in your objects, your surfaces, your decorative themes. At a certain point you talk about "deboned" colours. Tell me about your materials and the new decoration.

P.L.:
I always let the materials speak for themselves. I was talking about bones because I believe every material has a sort of skeleton within it. Every material can peel away the layers to get down to its true nature. When I work with wood I like to get down to its minimal surface. When I work with ceramics... I ossify ceramics. 


Piero Lissoni_tables and pouffe_Fritz Hansen
G.T.: Innovation, literature has often been done with the designer and the company. Some say that some companies now anticipate designers or architects in their new catalogues. Partly because of the way the market works. Do you think that's how it is, or that there must be a partnership between designer and manufacturer?



A question about sustainability. It has always been seen as a limitation on the aesthetic value of the product. But in actual fact it is now taking on an interesting significance. Photovoltaic panels are now true objects of design, not brutalistic machines. Do you think this theme is an element of design, or "interference"?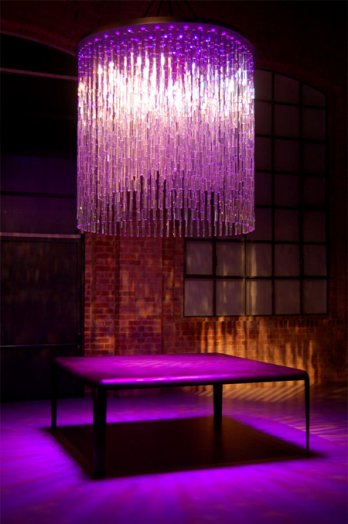 Swarovski Cupola by Piero Lissoni
P.L.:
There is no interference. I have always taken into account the need to work within certain limitations. The beauty of working on a project is working within limits. On the theme of environmental sustainability, I believe that in the past everything was environmentally sustainable, just as everything is not sustainable today.
There is a strong contradiction. Before talking about environmental sustainability, I would talk about economic sustainability. I would like to clear up the fog of do-goodism in this area.
The American sun city was vaguely inspired by environmental sustainability. We have been studying some primary visions of the possibility of building environmentally sustainable buildings for three thousand years. In actual fact they have never got off the ground because they have not had the economic support.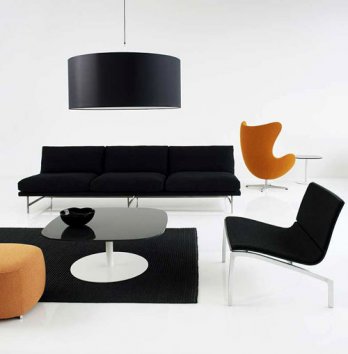 Piero Lissoni_Collection black_Fritz Hansen
Now something is changing, including the law, but simply because a series of costs are no longer sustainable.
 Recycling water has become sustainable, because water is becoming more and more expensive. Clearing our cities of garbage was not sustainable before. It was more expensive to treat our wastes than to throw them away. I want to do away with this ecological do-good attitude.
Piero Lissoni_Collection Fritz Hansen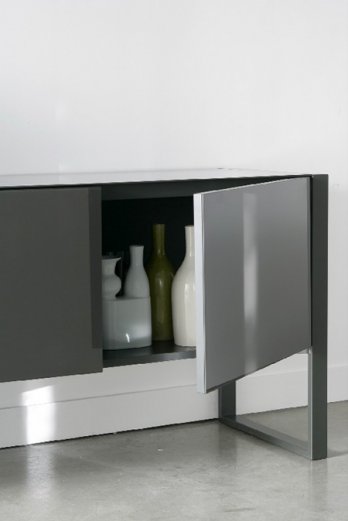 Box&Box by Piero Lissoni & Associati
I suddenly find colossal environmental sustainability projects, but everyone overlooks a minor detail: they may be ecological, they may use 40% renewable energy, they may clean the air, they may do great things, but - where are the people in all this? I've seen projects by some very famous colleagues, true archistars. They say: in my tower I cut 45% of the emissions, I cut 45% of the consumption... But what is the impact of this object?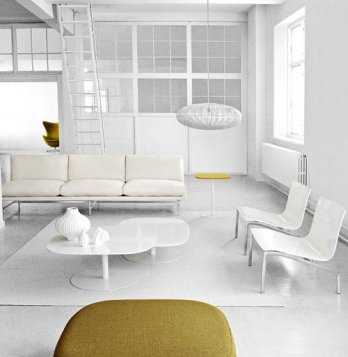 Piero Lissoni_Series 1_Fritz Hansen
G.T.: You were talking about limits... I recall an anecdote about your Monaco Gran Canal project in Venice. You were talking about a submarine missile containing the plants...

P.L.:
Just think that in Venice, still today, almost all the buildings release their dirty water right into the canal. The idea of suggesting that the client build a waterproof reinforced concrete submarine linking the various different buildings was crazy, but it made all the buildings modern. I needed a saint, not a client. They agreed, realising that in the third millennium we can no longer behave the way we did in the seventeenth century. Great: is this ecology? It is right that there should be "advertising" regulations, but the submarine system allowed us to comply with the rules without disturbing the surrounding environment. I did not destroy Venice.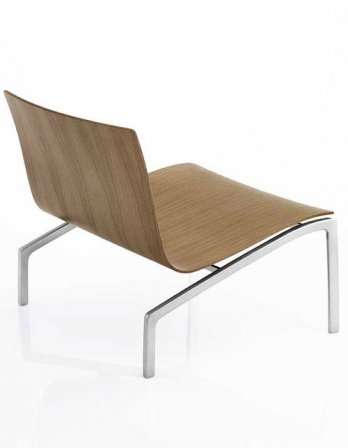 Piero Lissoni_Oak_Fritz Hansen
www.lissoniassociati.it