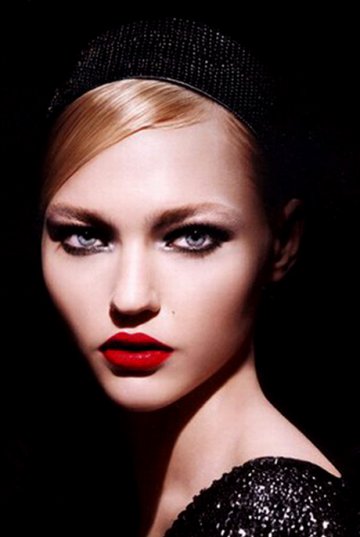 Giorgio Armani
The essence of style
G.C. + H.K., June 23, 2008
One of the most influential fashion designers of the twenty-one century, Giorgio Armani has been universally recognized for both radically changing the rules of fashion in our time and creating an iconic vision of modern dress. By removing excess ornament from clothing and translating traditional sportswear looks into business- and eveningwear, Armani has developed the relaxed style that defines the contemporary wardrobe. Born in 1934 into a humble family in Piacenza, a small town near Milan, Giorgio Armani went to the local public school and developed a love for the theater and cinema. After a short stint at the University of Milan medical school, in 1957, he took a job at the Milan department store La Rinascente. He worked briefly as an assistant photographer before accepting a promotion to its style office, where he bought and exhibited quality products from India, Japan, and the United-States, and, in so doing, helped to introduce foreign cultures to the average Italian consumer.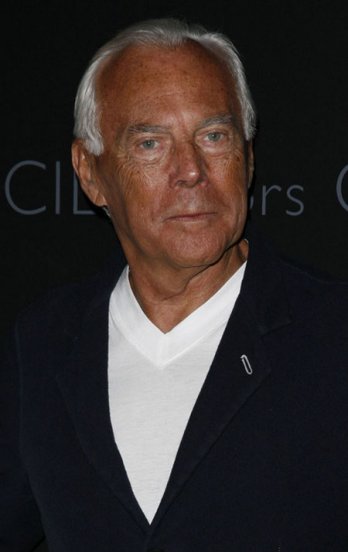 Giorgio Armani
In 1964, without any formal training, Armani designed a line of menswear for Nino Cerruti. Encouraged by his partner Sergio Galeotti, Armani left Cerruti and in 1970 became a freelance fashion designer and consultant. He soon made his mark. In 1973 -74, at the prestigious Sala Bianca fashion show in Florence, he presented to great acclaim bomber jackets that treated leather as a regular, everyday fabric. This penchant for using materials in unexpected contexts and combinations came to be known as a defining characteristic of his genius.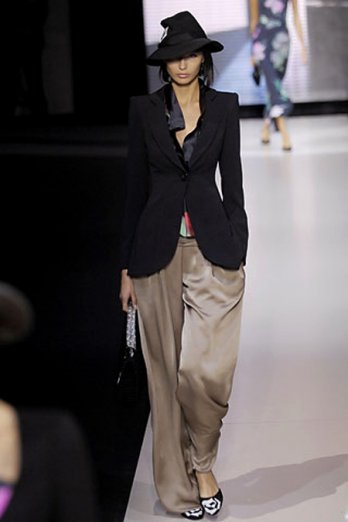 Giorgio Armani_Suit, 2008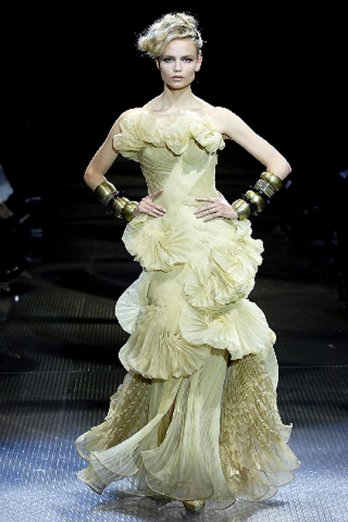 Armani Haute Couture 2008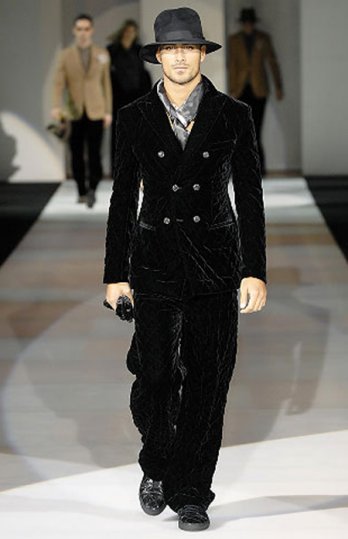 Giorgio Armani_Fall/Winter 2008
In 1975, Armani and Galeotti started their own company, Giorgio Armani S.p.A., and founded the Armani label. That July, Armani launched a revolution in fashion with his unlined and unconstructed man's jacket. Completely loose and informal, the blazer offered sensual hints of the body beneath, marking a major departure from, on the one hand, the stuffy suits that straitjacketed men in the 1960s, and, on the other, the sartorial abandon of the hippie generation. The rumpled jacket was an immediate success, and a new breed of tailoring was born. Three months later, he unveiled an unstructured jacket for women. Made with traditional menswear fabrics, it was as simple and soft as the man's and bore a masculine authority. With this alternative to long, flower-child skirts and classic French tailleurs, Armani joined Paul Poiret and Coco Chanel as an emancipator of women's fashion.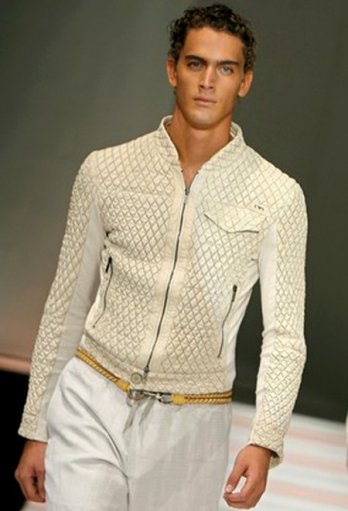 Armani Men, 2008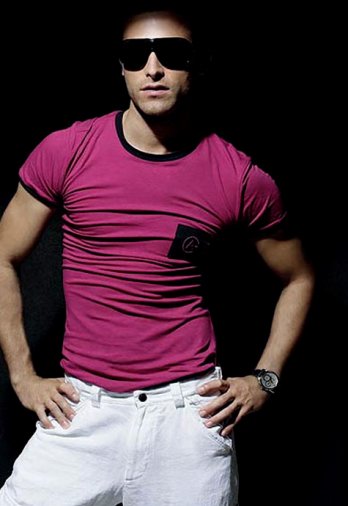 Armani Men, 2008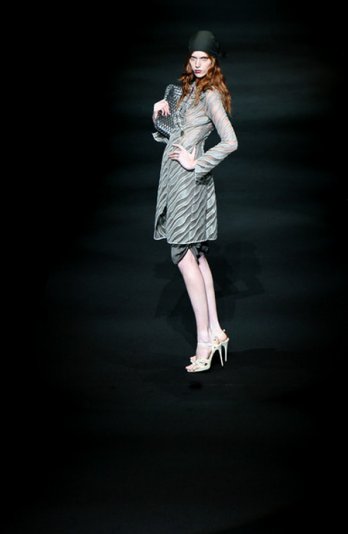 Giorgio Armani_One Night
In the 1980s, the exquisitely tailored Armani "power suit" for men and women came to symbolize an era of international economic boom. With broad padded shoulders and widened lapels, the look was inspired by the glamour of 1940s Hollywood. Paul Schrader's film American Gigolo (1980) exemplified this trademark combination of power and sensuality with the now-famous scene in which Richard Gere pulls from his closet and dances with an extravagance of shirts, jackets, and ties as he chooses the perfect ensemble. The film secured Armani's fame with the general public and marked the beginning of a long and fruitful history of collaboration on films, most recently John Singleton's remake of Shaft (2000). Armani has also created costumes for theater, opera, and dance.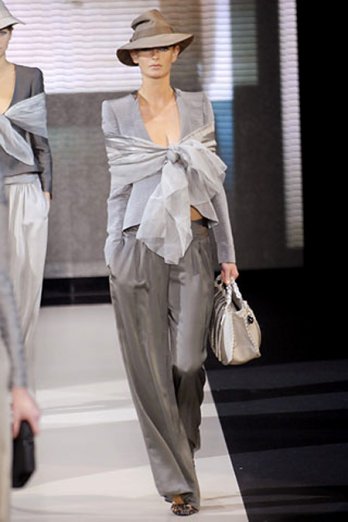 Giorgio Armani_Suit, 2008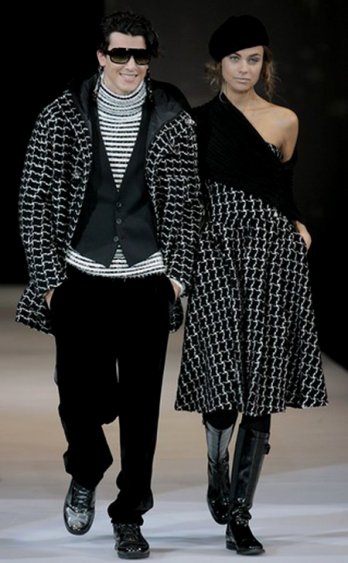 Giorgio Armani M/W 2008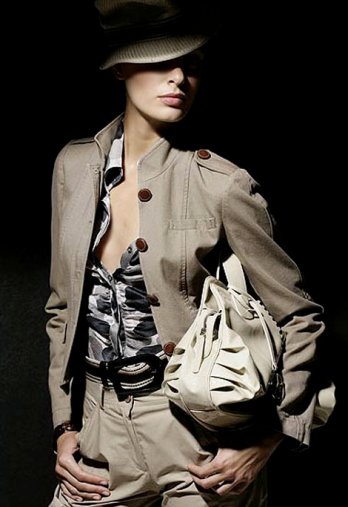 Giorgio Armani_Suit, 2008
In 1982, Armani became the first fashion designer to appear on the cover of Time magazine since Christian Dior in the 1940s. He was one of the first designers to approach celebrities to wear his designs, beginning with then-Los Angeles Lakers coach Pat Riley in 1988. Armani also invited Hollywood stars to wear his designs at the Academy Awards, winning devotees such as Michelle Pfeiffer, Jodie Foster, Alicia Keys, David and Victoria Beckham. Today Armani extends his talent diversely, dressing Italian and English soccer teams, furniture, phone, accessories and Alitalia airline flight attendants.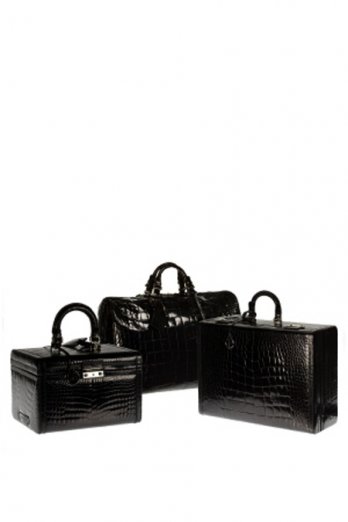 Giorgio Armani_Women bagagerie
Armani's interest in the East is underscored by his minimalist approach to both day - and eveningwear, which strips exotic dress to a sophisticated yet practical simplicity, and the use of Japanese elements is directly visible in his interpretations of the traditional kimono and samurai or oroyoi armor.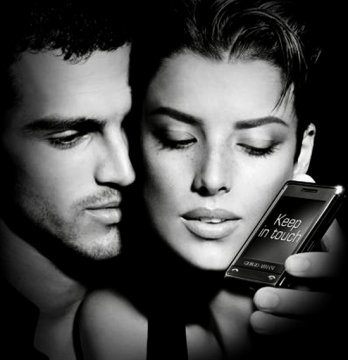 Keep in Touch by Giorgio Armani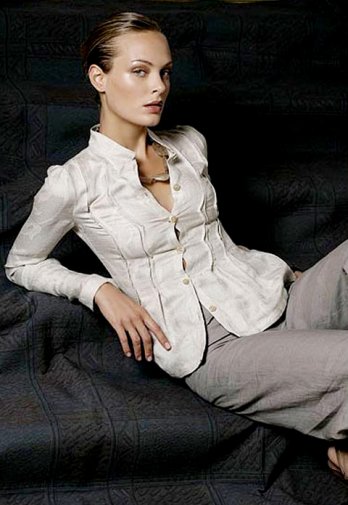 Giorgio Armani_S/S 2008
Armani's look continues to evolve even as it maintains its sleek, refined aesthetic. His more recent designs return to a streamlined silhouette, with the same body-consciousness that informed his first innovative efforts. The style that established him as a celebrated symbol of the 21
th
century is a harmonious balance of contradictions: the modern and the traditional, East and West, black and white, the old and the new, the functional and the fanciful, the elegant and the casual. His style is sophisticated yet prêt-à-porter, conveying a relaxed confidence, a sobriety and refinement, a sensuality with a democratic mission. To acquire an Armani suit has become a rite of passage, a symbol of success sought or won. The very name Armani has become a talisman, a sign of the designer's wide appeal and integration into everyday life.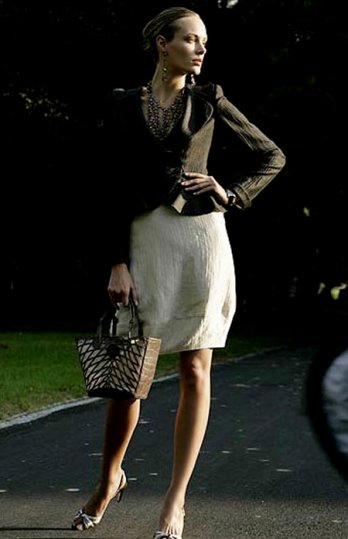 Giorgio Armani_S/S 2008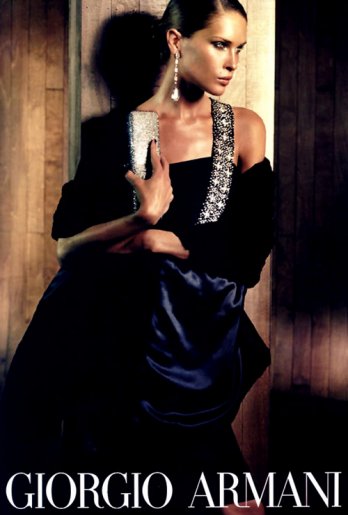 Giorgio Armani
www.giorgioarmani.com