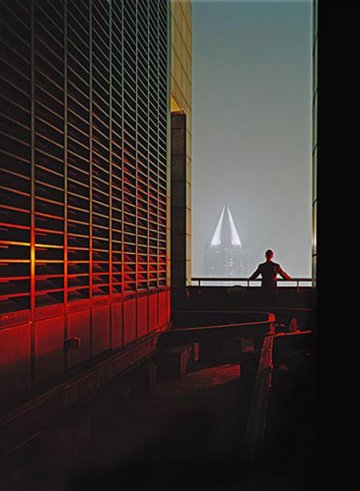 Floriane de Lassée
Inside Views
R.B., May 5, 2008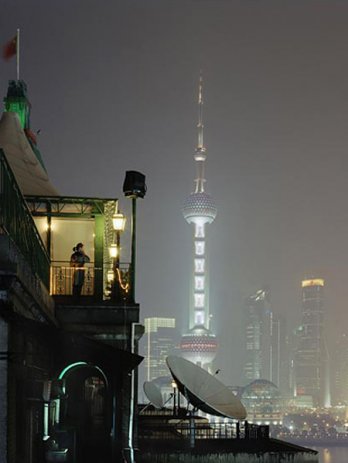 Floriane de Lassée - Inside Views_Shanghai 2006
In association with the International Center of Photography, New York, we are pleased to announce Floriane de Lassée as the recipient of the first JQS Publication Grant at ICP. During her time in New York, while studying at the ICP, de Lassée began to explore the built environment and to document the cityscape at night. Post graduation, as her career took off, de Lassée built on this early work, photographing night scenes in New York, Tokyo and Shanghai. A selection of these photographs was brought together for the artist's exhibition "Night Views," featured at the Arles Photography Festival in 2006. Inside Views, de Lassée's first monograph, comprises 42 of the artist's most powerful night cityscapes to date, and serves not only as a broader introduction of the work for which she is already known in Europe, but also as a bridge between her earliest work in the series, and the transformations it is currently undergoing. Floriane de Lassée is an original force in contemporary photography; Inside Views, a stunning first monograph.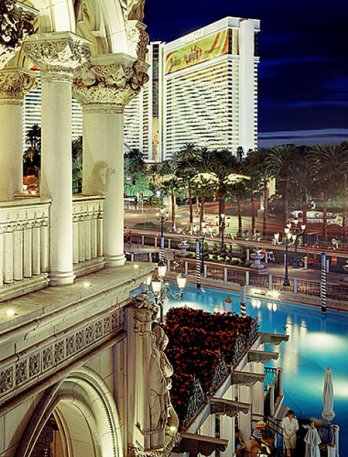 Floriane de Lassée_Inside Views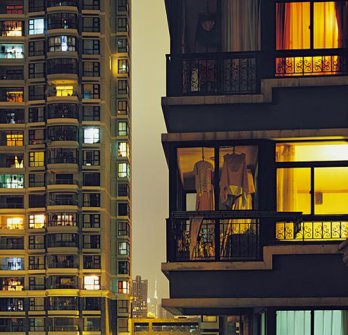 Floriane de Lassée - Inside Views_Shanghai 2006
Floriane de Lassée, 29, was born and raised in Paris, France. After graduating from Penninghen-ESAG (Paris – 2000) as a master in graphic design and fine art, she worked in Paris, then moved to New York City. In 2004, she received a Certificate from the International Center of Photography and quickly began to show her work in american galleries. That same year, Floriane won the Grand Prize in the Photo District News magazine Edu with her Night Views series. In 2006, she returned to her native country, showing her new work in France (Galerie Philippe Chaume, Salon Jeune Création 2006), United States (KrampfPei gallery - NYC) and Russia (Na Solyanke gallery - Moscou) while continuing to capture cityscapes in Paris, Shanghai and Tokyo. The Night Views images were part of the Arles Photo Festival 2006 (South of France) and were shown in Scope London 06. Galerie Philippe Chaume will give her a show in Paris in March 2007.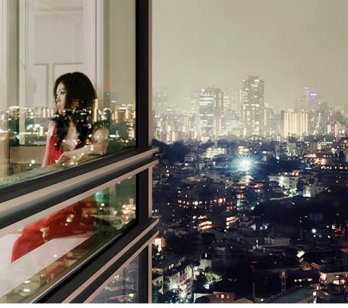 Floriane de Lassée_Inside Views_Tokyo, 2006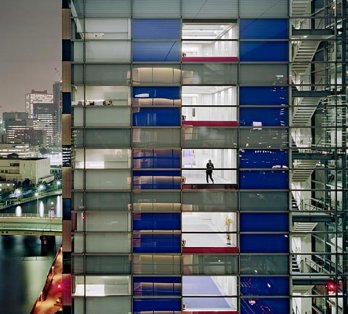 Floriane de Lassée_Inside Views_Tokyo, 2006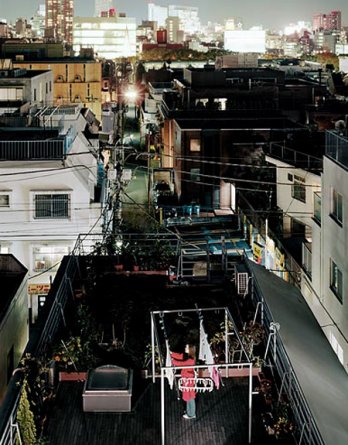 Floriane de Lassée_Inside Views_Tokyo, 2006
Throughout this time, Floriane maintains a focus on her personal artistic projects, which are often related to excess, consumption and plentitude (Portraits, Supermarkets, Night Views, les Bouches Abandoned, Stations). Floriane has been cited as an "emerging talent" by leading magazines such as Photo District News (USA), Zoom (Russia), Etapes Graphiques (France), Photo Magazine (France), Elle magazine (France) and is often working for Le Monde 2 (France). Night Views (2003-2006) Being born and raised in Paris, «City of Lights», I noticed that the lights, emerging from various cities in the world, were fascinating and very different from those of my hometown. After New York City and Paris (2003/2005), I am interested now, by asiatic megacities like Shanghaï and Tokyo (2006).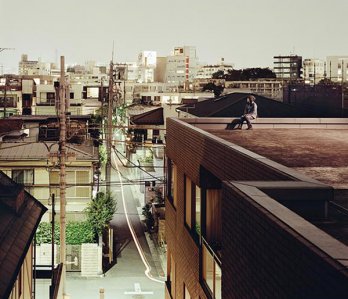 Floriane de Lassée_Inside Views_Tokyo, 2006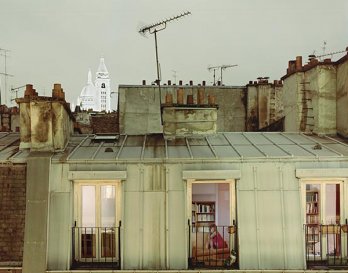 Floriane de Lassée_Inside Views_Paris, 2006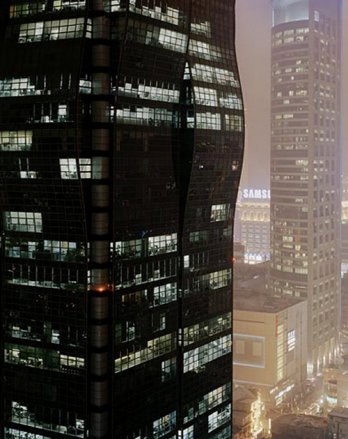 Floriane de Lassée - Inside Views_Shanghai 2006
In all the places I went, the skyscrapers, because they stand face to face in close proximity, allow the viewer to see much more than in smaller traditional towns: the interior and the exterior, the public and the private. Windows become single «scenettes» (short plays in french). I am the witness of hundreds of individual stories that have no interaction. I look inside people homes, study their movements and expressions. Then I stagged a model (or myself) in theses windows for few hours... On the top of a roof, in a quiet and calm atmosphere, I set up my large-format camera and direct my model through cellphone. It becomes almost a performance. During my long exposures, a magical colour transformation appears insidiously on my negatives... red, cyan, gold... depending on the film loaded, the outside temperature, the weather, the humidity of the air and the exposure duration. Blue, green, purple... here is the night.
Floriane de Lassée_Inside Views_Paris, 2006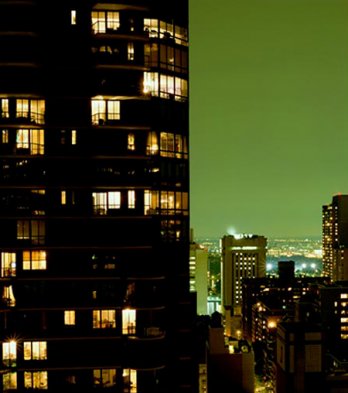 Floriane de Lassée_Inside Views_New York, 2005
Floriane de Lassée - Inside Views
Through May 24, 2008
www.galeriephilippechaume.com