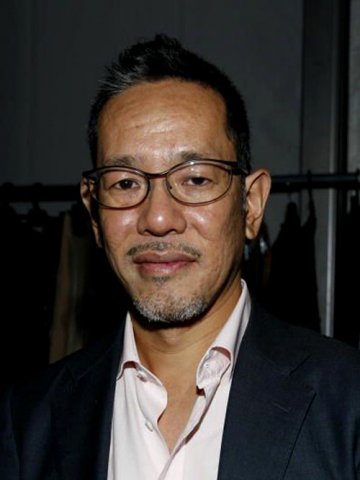 Naoki Takizawa
Take a Walk with Issey Miyake' creative son
Z.B., March 24, 2008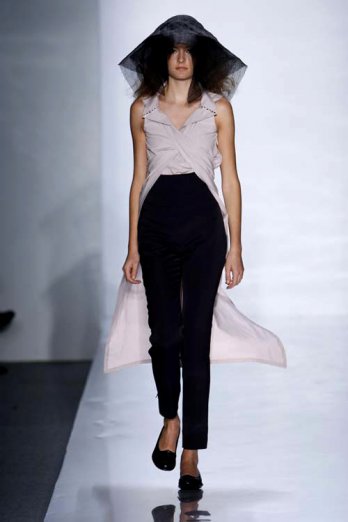 Naoki Takizawa_Spring Ready-to-Wear 2008
Trained by Issey Miyake himself before his retirement (in 1997), Naoki Takizawa continues his mentor's legacy. Like his mentor, Noaki Takizawa experiments with fabrics and textures. He also incorporates other elements such as music and dance into his fashion designs. Naoki (born in 1960). Japanese designer. He graduated from the Kuwasawa Design School in 1981, and then joined, the following year, the Miyake Design Studio. At first he was in charge of the Plantation line, but in 1989 he began to work on the womenswear Collection and, in 1992, he became an associate designer. In 1993 he was given full responsibility for the menswear line that bears his name: Issey Miyake Men by Naoki Takizawa. In September 1998, he received the Mainichi Fashion Grandprix, a recognition that the Mainichi newspaper, one of the leading Japanese dailies, awards each year to professionals who have distinguished themselves in the field of fashion.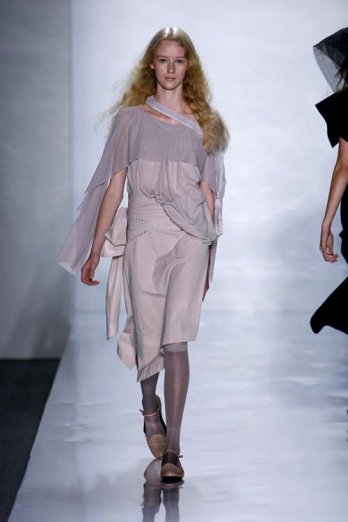 Naoki Takizawa_Spring Ready-to-Wear 2008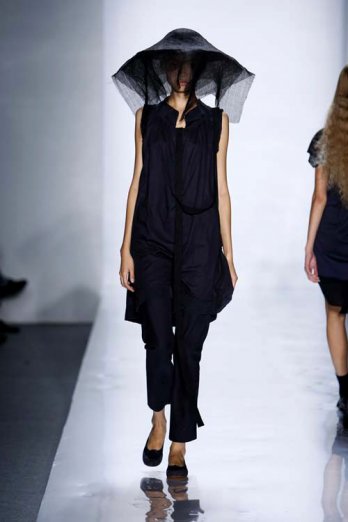 Naoki Takizawa_Spring Ready-to-Wear 2008
Naoki Takizawa, freshman collection after 26 years of working with Issey Miyake sought to emphasize new beginnings, new interpretations of past looks, and innovative materials (the use of "memory system technique" that allowed foil printing with copper and silver as well as the ability for fabrics to maintain their original appearances). After setting up his own studio across the Atlantic in New York City last year, coming up with a collection that had a distinctly individual voice was inevitable for Takizawa.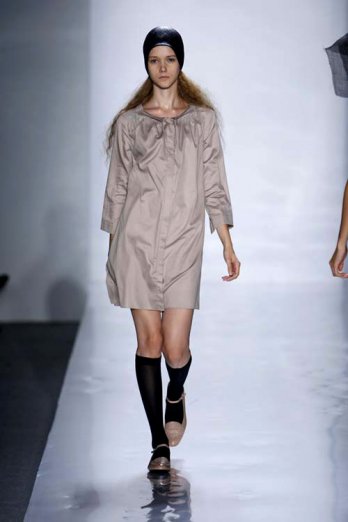 Naoki Takizawa_Spring Ready-to-Wear 2008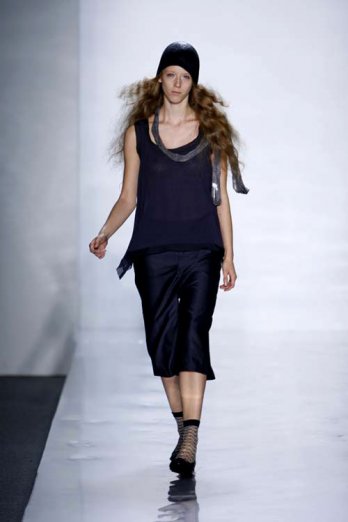 Naoki Takizawa_Spring Ready-to-Wear 2008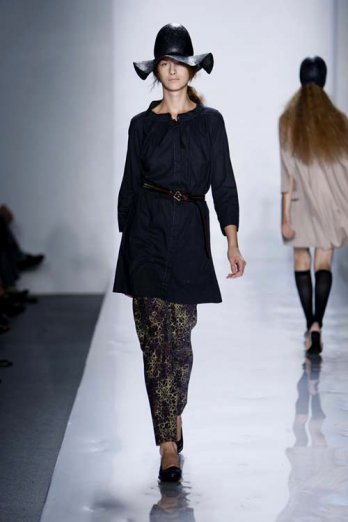 Naoki Takizawa_Spring Ready-to-Wear 2008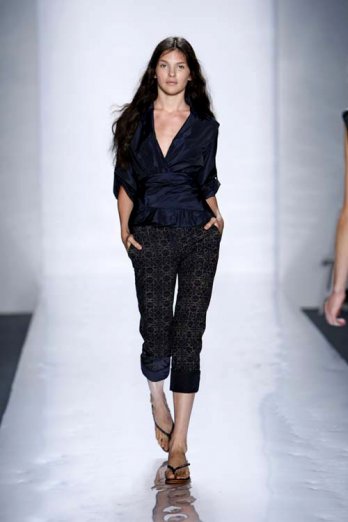 Naoki Takizawa_Spring Ready-to-Wear 2008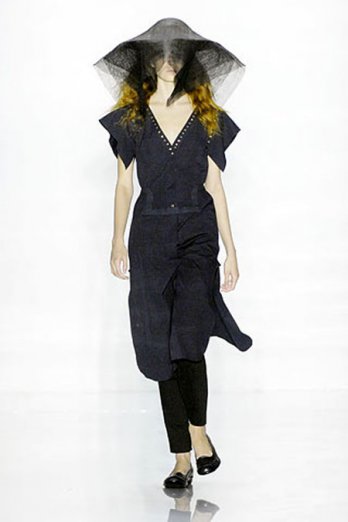 Naoki Takizawa_Spring Ready-to-Wear 2008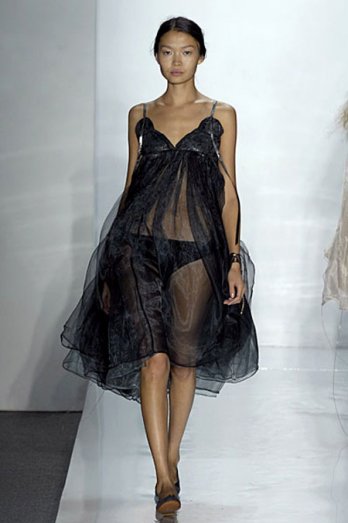 Naoki Takizawa_Spring Ready-to-Wear 2008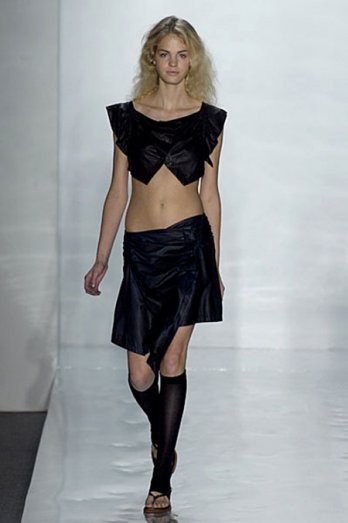 Naoki Takizawa_Spring Ready-to-Wear 2008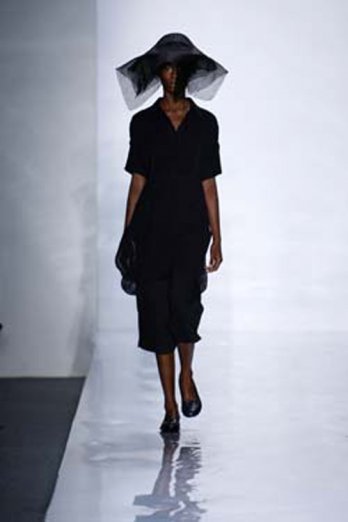 Naoki Takizawa_Spring Ready-to-Wear 2008