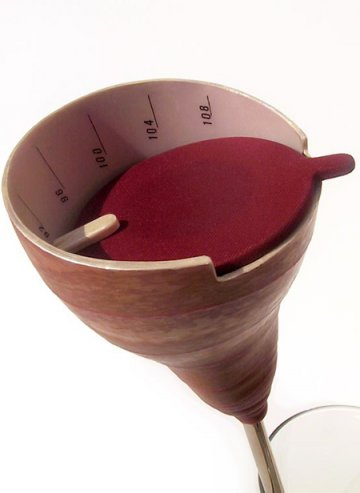 5.5 Designers
Un pour tous, tous pour un
B. D., February 18, 2008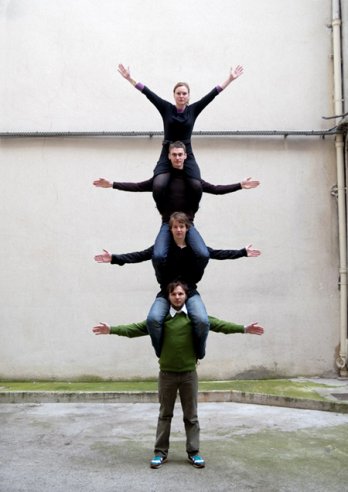 5.5 designers_Thomas Mailaender
The 5.5 designers - Vincent Baranger (born in 1980), Jean-Sébastien Blanc (born in 1980), Anthony Lebossé (born in 1981) and Claire Renard (born in 1980) - aren't always visible but they have been around since 2003. In collaboration with Secours Populaire Français, a French humanitarian organization that works with the poor, they made a name for themselves with the "Reanim" exhibition at Galerie de la Salamandre in Nîmes. The "Reanim" installation, which was the subject of a short book entitled "Sauvez les meubles" ("Rescue the furniture") published by Jean-Michel Place, provided medical treatment to scratched, injured and suffering furniture. The 5.5 designers recently repeated this operation for three days at Galerie Peyroulet & Cie on Rue Quincampoix in Paris, where they had previously given just one anecdotal presentation of their collection's bandages and prostheses at the 2004 Salon du Meuble. Flyers were distributed inviting the neighbourhood's residents to bring their broken chairs and other furniture to the gallery for treatment and to watch the renovation and treatment operations.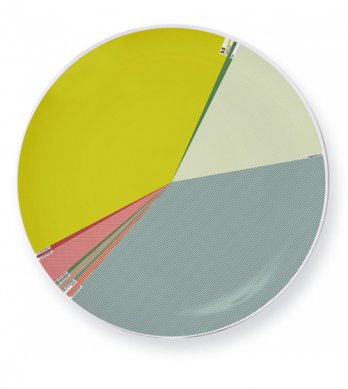 5.5 designers_Healthy Plate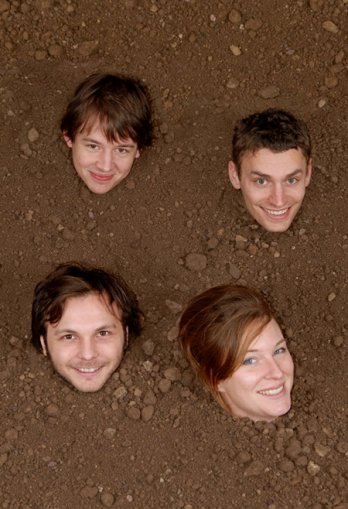 5.5 designers_Thomas Mailaender
In keeping with the fun spirit of the occasion, the designers dressed up as surgeons and paramedics, making full use of all the imagery associated with medical treatment and first aid. The equipment has now been published, including a prosthesis for seatless chairs, a crutch for a missing leg, a transplant kit, a suture kit and fluorescent green cord for sewing up wounds. After appearances at the inauguration of Lafayette Maison in Paris, the Pitti Living show during the Milan furniture fair, the Biennale in Saint-Etienne and Tokyo Designers Block, the 5.5 designers founded their consulting firm and were asked by APCI (the French agency for the promotion of industrial design) to produce the scenography for the "Observeur du Design" exhibition held at the Cité des Sciences et de l'Industrie in La Villette.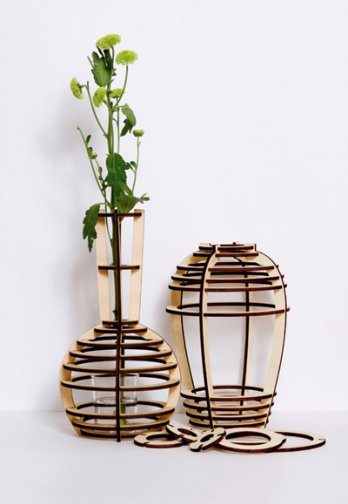 5.5 designers_Vases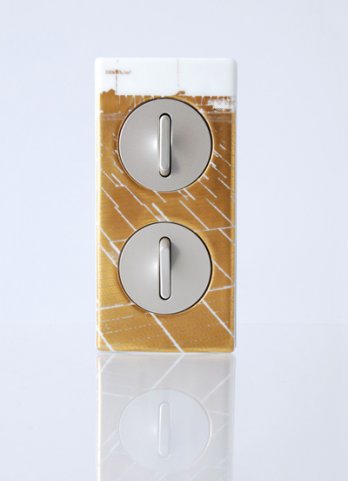 5.5 designers_Panneaux solaires_Legrand_Bernardeau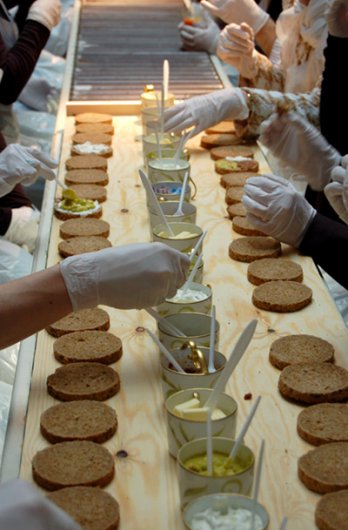 5.5 designers_Droog_Food experience
Their way of treating objects, and removing design from the world of luxury was a big hit. Visitors had the impression of being at a flea market, surrounded by the unpretentious, run-of-the-mill paraphernalia of daily life. 5.5's latest appearance at the Salon du Meuble in Paris in January 2005 showcased "everyday objects in an ordinary apartment". Their purpose this time was to give a facelift to mass-produced items that lack an image and are consigned to a humdrum existence or forgotten in cupboards - without promoting material overabundance. Vincent Bonillo of La Corbeille produced some items in the collection, including the "lemon-squeezer for a star", an ordinary lemon-squeezer perched on a tripod, a send-up of Philippe Starck's "Juicy Salif" design for Alessi. He takes coat hangers out of the closet and groups them together to create a functional coat rack. His "Lampe branchée" ("Switched-on lamp") plugs directly into a socket. And his cup handle made of sugar makes coffee time a moment of sheer delight.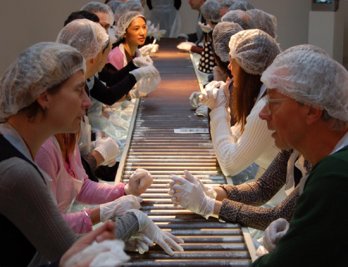 5.5 designers_Droog_Food experience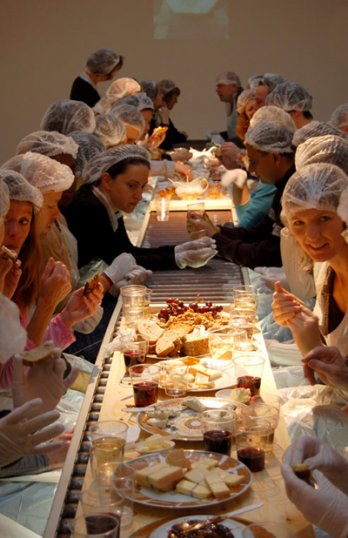 5.5 designers_Droog_Food experience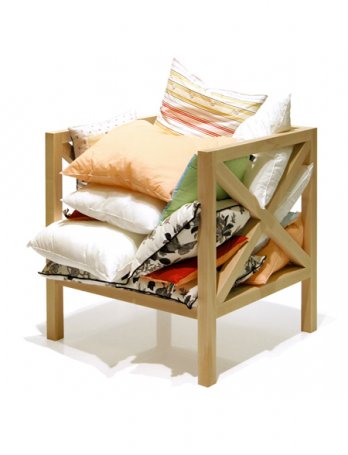 5.5 designers_Fauteuil Bac
Elsewhere in the collection, bowls becoming classier with mirrored bottoms, ordinary drinking glasses are mounted on a pedestal, the Grosfillex plastic chair becomes a sedan chair, headboards are propped against the wall, and turned legs give indisputable style to even the most downmarket tables. This is a series designed to help us deal with the banality and mediocrity of day-to-day existence. In the 5.5 designers' studio, work is now under way on a marketing strategy for the Arc International group's Studio Nova brand, with the recommendation that it be positioned as a design brand. For Steiner, they are preparing furniture, working on the design of hi-fi equipment, etc., all of which clearly bodes well for their future prospects.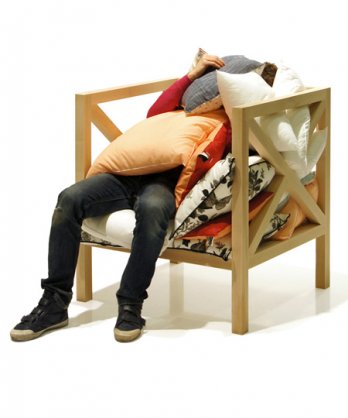 5.5 designers_Fauteuil Bac
5.5 designers_Fauteuil Bac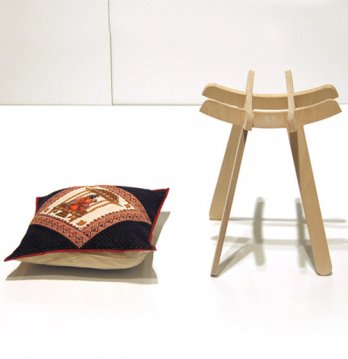 5.5 designers_Tabouret & Coussin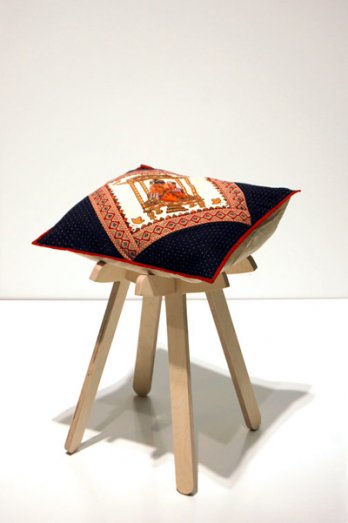 5.5 designers_Tabouret & Coussin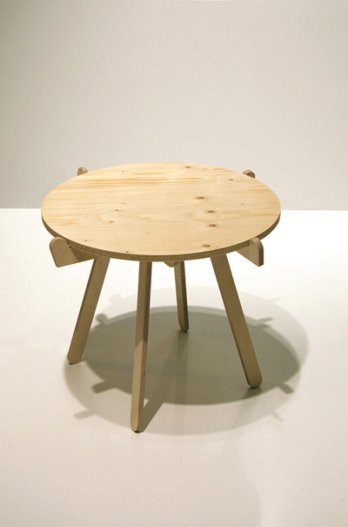 5.5 designers_Table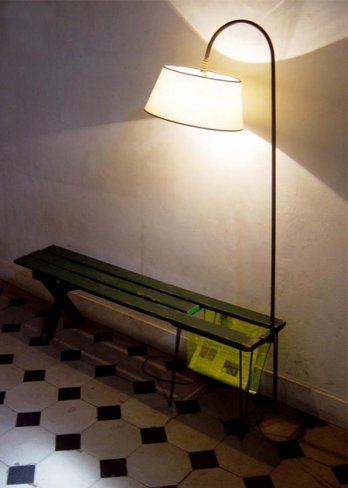 5.5 designers_Lampe-banc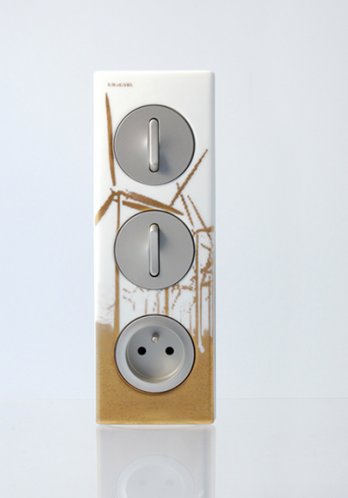 5.5 designers_Panneaux solaires_Legrand_Bernardeau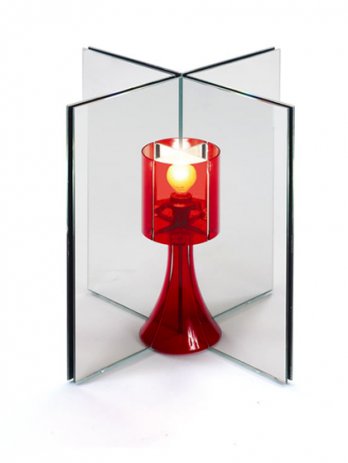 5.5 designers_Style IV, lampe ŕ poser_Fillioux et Fillioux
www.cinqcinqdesigners.com