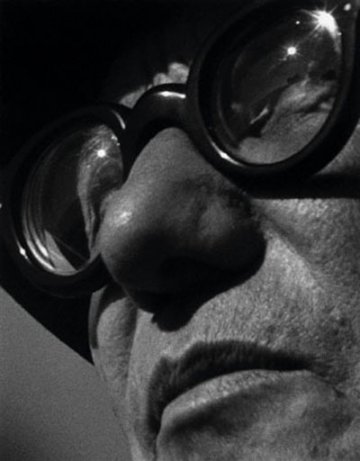 Le Corbusier
The Art of Architecture
Stanislaus von Moos + Arthur Rüegg + Mateo Kries, February 4, 2008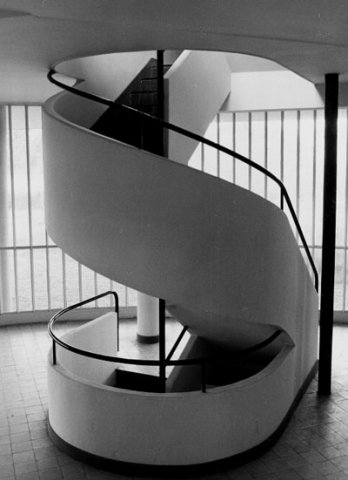 Le Corbusier_Villa Savoye
The work of Le Corbusier remains highly significant and relevant in today's architectural discourse. Yet during the past two decades, no major museum show has addressed the many aspects that still make Le Corbusier's work such an important point of reference for contemporary architecture and urbanism. To fill this void, the Vitra Design Museum is now joining forces with the Netherlands Architecture Institute and the Royal Institute of British Architects in the production of an international retrospective.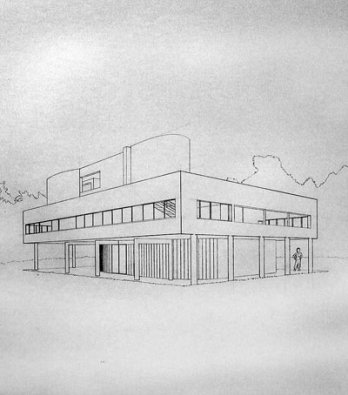 Le Corbusier_Villa Savoye_Perspective
The aim of the exhibition is to present a decidedly contemporary view of Le Corbusier's work by incorporating the results of recent scholarly research, while also providing a comprehensive introduction to the subject for younger generations, who already regard his oeuvre primarily within the context of twentieth-century cultural history.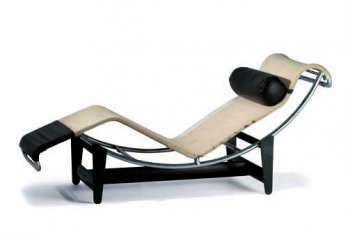 Le Corbusier_B306, 1928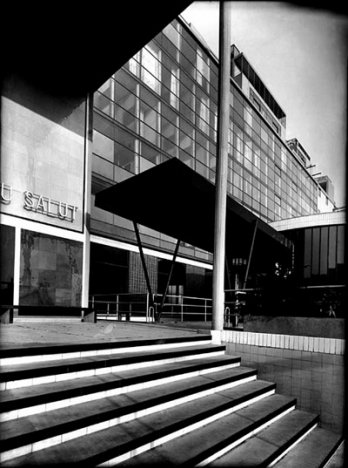 Le Corbusier_Cité de réfuge_1929-33
The exhibition provides an historic survey of Le Corbusier's oeuvre, beginning with the early works in his Swiss hometown of La Chaux-de-Fonds, proceeding to the white, cubic buildings of the 1920s - such as the iconic Villa Savoye (1928-31) - and culminating in the late monumental works of the 1950s and '60s, for which the Chapel of Ronchamp (1950-55) and the buildings for Chandigarh (1952-64) are prominent examples. Yet the exhibition offers an interpretation of Le Corbusier's work that goes far beyond its chronological evolution and prolific range.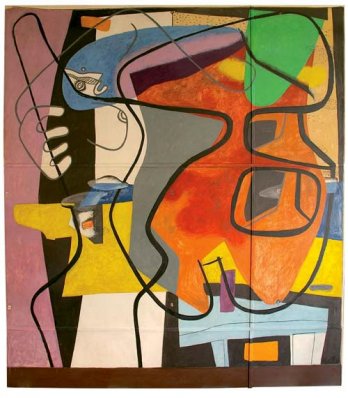 Le Corbusier_Femme et Coquillage IV_1948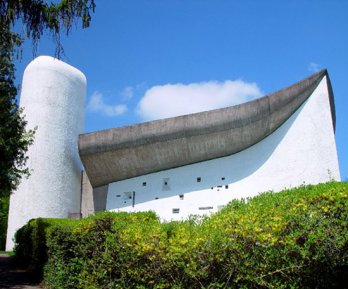 Le Corbusier_Chapelle Notre-Dame-Du-Haut_1950-55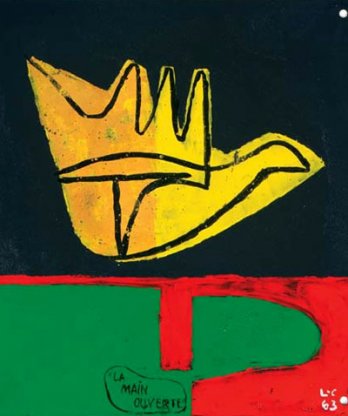 Le Corbusier_Main ouvrière, 1963
Divided into three sections entitled 'Contexts', 'Privacy and Publicity' and 'Built Art', the show also focuses on major themes in his work, such as his ongoing interest in the Mediterranean and the Orient, his shift toward organic forms in the 1930s, as well as his exploration of new technologies and media. The result is an holistic understanding of Le Corbusier's oeuvre, whose central idea of the 'synth èse des arts' led to the typically Corbusian connection between architecture, urban planning, painting, design, film and other disciplines. Furthermore, the exhibition will include artworks by contemporaries such as Charlotte Perriand, Jean Prouvé, Fernand Léger, Georges Braque and others, which helps to contextualise Le Corbusier's work and artistic influence.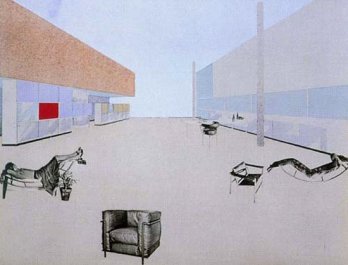 Le Corbusier, Charlotte Perriand et Pierre Jeanneret_1930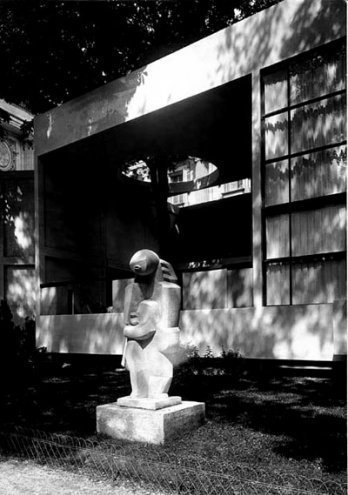 Le Corbusier_Pavillon de l'esprit nouveau_1925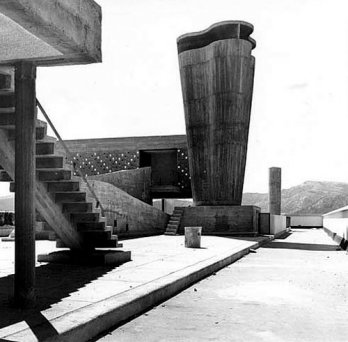 Le Corbusier_Unité d'habitation, Marseille_1946-52
The quality of the exhibition is enhanced by a rare selection of artefacts from the Fondation Le Corbusier. It will include 20 original paintings, 8 sculptures, 20 vintage furniture pieces, about 50 books, approximately 80 original drawings and plans, and more than 70 objects from the architect's personal collection.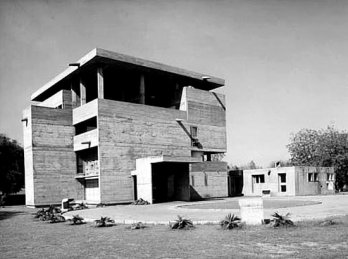 Le Corbusier_Villa Shodham_1951-56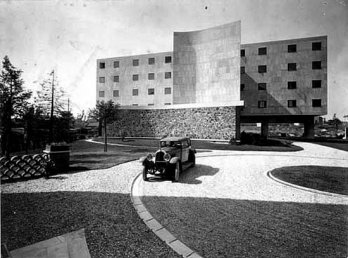 Le Corbusier_Pavillon Suisse_1929-33
His most important architectural works are represented by both original and newly built models, while several reconstructed interiors demonstrate Le Corbusier's conception of domestic space. Among the highlights of the exhibition are the monumental mural painting from his own office at Rue de Sèvres in Paris, a large-scale model of the Philips Pavilion (1958) that reflects Le Corbusier's anticipation of today's computer-generated architecture, original film footage shot by the architect in Arcachon and Rio de Janeiro, and a reconstruction of the model of Le Corbusier's utopian master plan for Paris, the Plan Voisin (1925), which established his reputation as one of the most advanced thinkers of the time.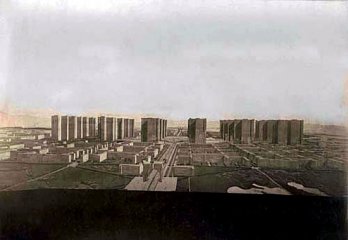 Le Corbusier_Ville contemporaine pour 3 millions d'habitants_1922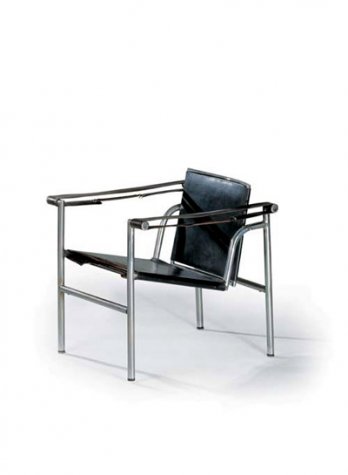 Le Corbusier_Fauteuil à dossier basculant, 1928
With a rich variety of media, the exhibition illuminates determining factors in the creative process of Le Corbusier's projects by identifying their historical sources and revealing some of their underlying technical, formal and philosophical preoccupations.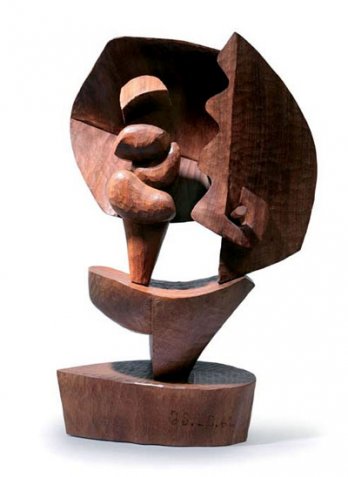 Le Corbusier_Panurge avec Joseph Savina, 1964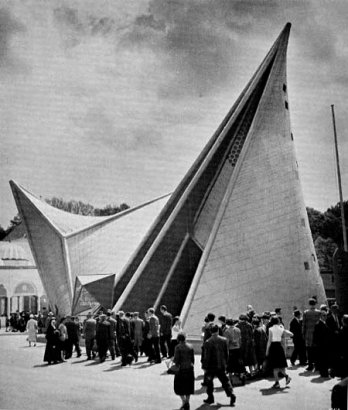 Le Corbusier_Pavillon Philips, 1928_Bruxelles
Le Corbusier_FLC/VG Kunst
Exhibition Tour: 19.02.2009 - 24.05.2009, Barbican Art Gallery, presented in partnership with the RIBA, London. 03.10.2008 - 18.01.2009, RIBA, The Crypt, Metropolitan Cathedral of the King, Liverpool. 15.05.2008 - 15.08.2008, Museu Berardo, Lisboa