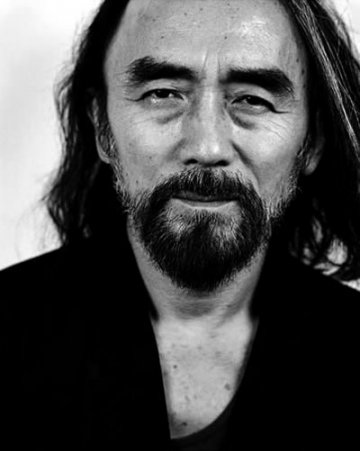 Yohji Yamamoto
Juste un designer
J.C., January 7, 2008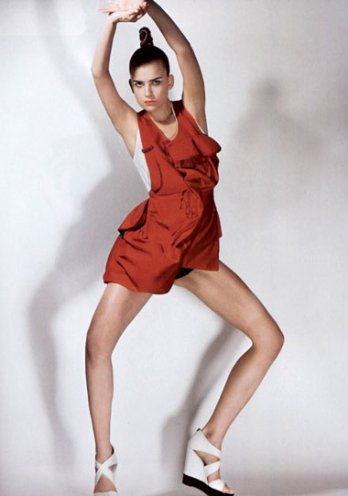 Y's Mandarin
Portrait
Fashion designer, born in Tokyo, Japan. He studied at Pawat Kaio University, then helped his mother with her dress shop. He started his own company in 1972, producing his first collection in Tokyo in 1976. After some time in Paris, he opened a new headquarters in London in 1987. He designs loose, functional clothes for men and women, featuring a great deal of black, which conceal rather than emphasize the body.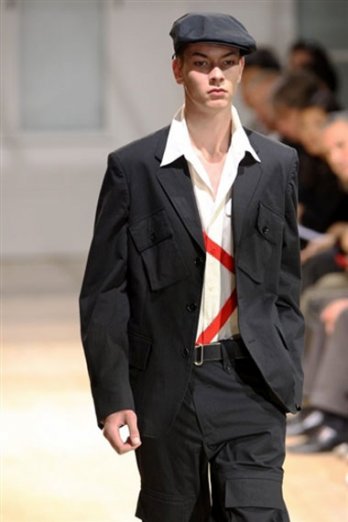 Yohji Yamamoto_Ready-to-wear Summer 2008
Yohji Yamamoto was born in Yokohama, Japan in 1943. He studied law before turning to fashion, and cut his teeth making clothing for his dressmaker mother and her friends. He launched his own company in 1974 and showed his first collection in Tokyo. In 1981 he debuted in Paris, where he has studied on a fashion scholarship in the late 60s. The only Japanese fashion designer to have been awarded the French Chevalier de L'Ordre des Art et Lettres, Yamamoto is also the recipient of the American Fashion Award. He currently lives in Japan with long-time partner Rei Kawakubo, and relaxes by playing harmonica with a band called Suicide City.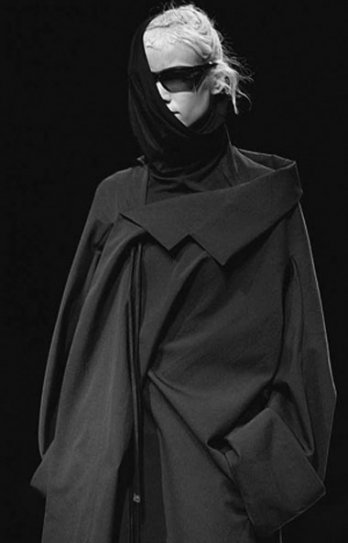 Yohji Yamamoto_Clean
He expresses his philosophy and avant-garde spirit in his clothing, frequently creating designs far removed from current trends. Basically, he makes a line characterized by oversized silhouettes; it typically features drapes (loose gathers and tatters) in glossy textures that naturally change with the figure's contours and movement. Often, a single color (particularly black) and a single shade are used. One could say that Youji Yamamoto tries to express himself through his clothing; customers who sympathize with those thoughts and spirit are charmed and become ardent fans.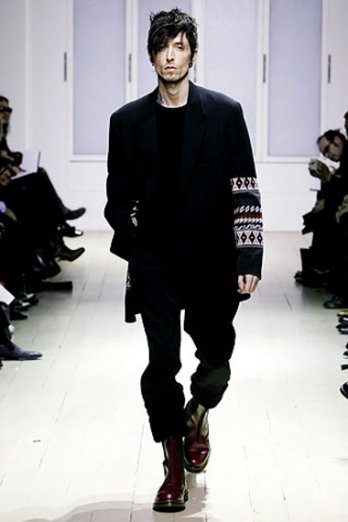 Yohji Yamamoto_Ready-to-wear Winter 2007- 2008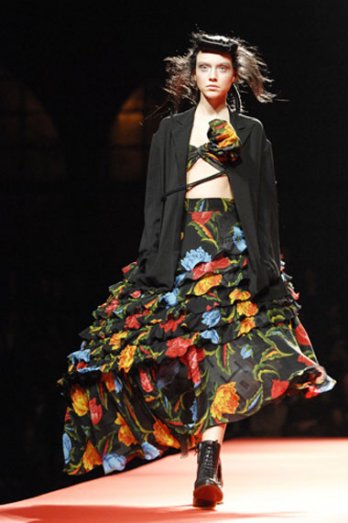 Yohji Yamamoto_Ready-to-wear Summer 2008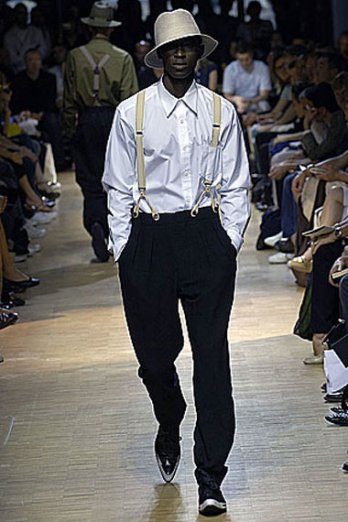 Yohji Yamamoto_Ready-to-wear Summer 2008
The charismatic designer's brand, which received high praise both domestically and abroad during the 1980s, side by side with the likes of Rei Kawakubo's Comme des Garçons and Issey Miyake's Issei Miyake, formed the 'DC brand boom'. (DC is short for Designers & Characters. It is now called Designers' Brands.) He currently serves as Takeshi Kitano's costume designer for the likes of Brother, Dolls and Zatoichi. He also has been credited as Placebo's provider with the Adidas line, noticeably during the Soulmates Never Die (Live in Paris 2003) Tour shows.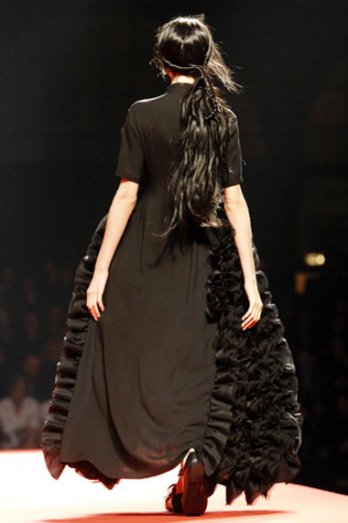 Yohji Yamamoto_Prêt-à-porter été 2008_Jean-Jacques Ceccarini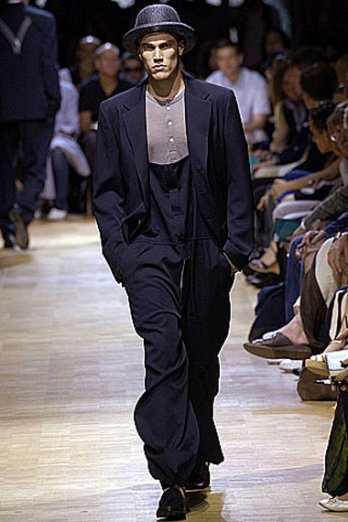 Yohji Yamamoto_Ready-to-wear Summer 2008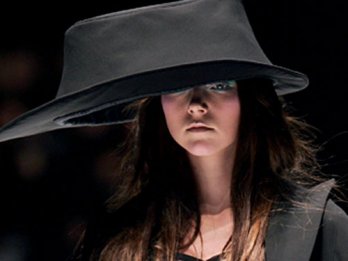 Yohji Yamamoto_Getty
Yohji Yamamoto is the so-called collection line (and, indeed, the other lines form a part of it); it could be said to be the purest form of the designer's expression. Y's for living is a household goods brand, but it does not have any direct connection to either Yohji Yamamoto or the Yohji Yamamoto joint stock corporation.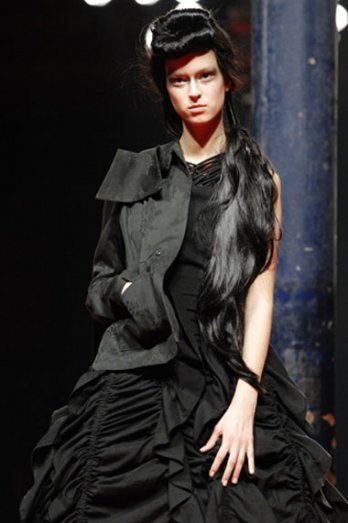 Yohji Yamamoto_Spring-Summer 2008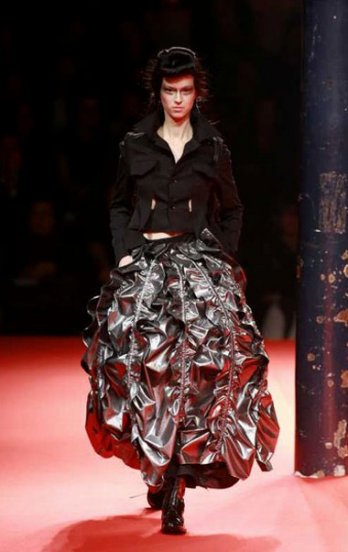 Yohji Yamamoto_Spring-Summer 2008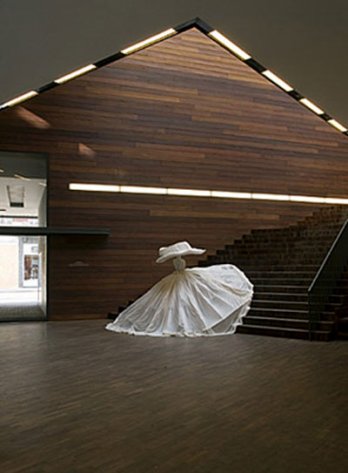 Yamamoto'stairs
www.yohjiyamamoto.co.jp