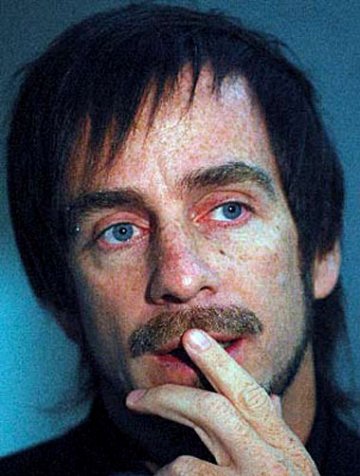 Michel Rojkind
The rocker of mecixan architecture
Bija Gutoff, October 15, 2007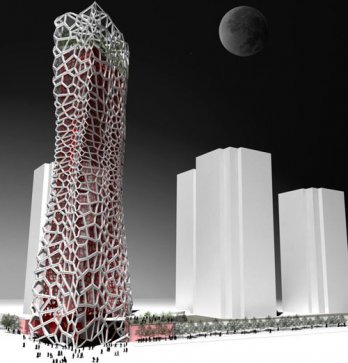 Michel Rojkind_Toronto Tower
Michel Rojkind is not yet 40 (was born on December 18, 1969 in Mexico City), and he's only been designing buildings for a dozen years. (He was a rock 'n' roll drummer for a decade before - not your typical architecture career path). But he's fast gaining an international reputation that places him in very heady competition. Since 2002 Rojkind has had his own Mexico City shop, rojkind arquitectos, which was recognized in 2005 by Architectural Record as one of the world's 10 best "design vanguard" firms. He's built about 15 projects to date in Mexico, has multiple projects underway worldwide, and has been short-listed in competitions in Canada and Spain.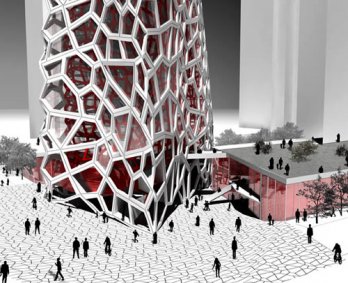 Michel Rojkind_Toronto Tower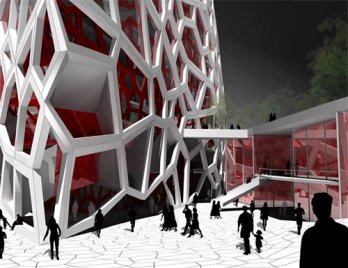 Michel Rojkind_Toronto Tower
Most impressively, Rojkind's was one of just five architectural firms worldwide invited to submit designs for an enormous cultural center in the Middle East. "It's a very big deal," he acknowledges. "I get invited to lots of competitions, but this one was different because of the large scale and few entries. The other four are these monster architectural firms, so just to be included in that circle with the big guys is such an honor."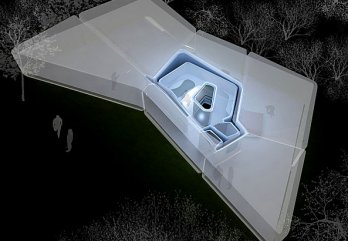 Michel Rojkind_Header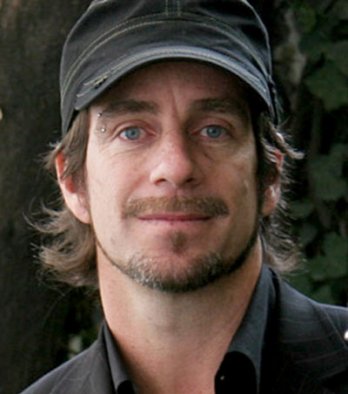 Michel Rojkind
The assignment: to design a nearly three million square foot cultural, educational and commercial center that plays a key role in a long-range plan to boost tourism. The center is to contain a hotel, exhibition spaces, an architecture and design school, concert halls, cinemas, a children's museum, library, offices, restaurants and a mosque. The multi-use venue will occupy a dramatic oceanfront site. Rojkind's design, created on the Mac and presented to the client as a video edited in Final Cut Pro, is both contemporary and subtle. "
I was influenced by the dusky colors of the city, the women in veils, and the whole notion of what lies behind something,
" he says.
"I wanted it to have a homogeneous feel, as if it grew from the desert site."
Michel Rojkind_Ajman Marina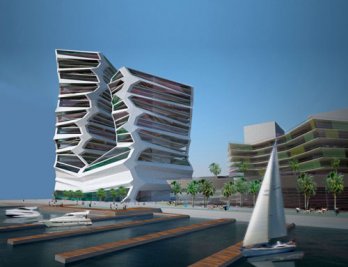 Michel Rojkind_Ajma Marina
His approach divides the center into three organic-looking forms that rise like rocks on the location. "When you talk about a project this huge," says Rojkind, "you imagine that it will have a big-city feel — buildings with flashy skins and colors and topologies."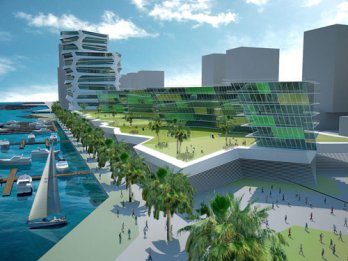 Michel Rojkind_Ajman Marina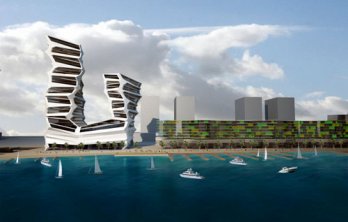 Michel Rojkind_Ajman Marina
But that's not how Rojkind saw it. He lifted his rock-like structures to create shadows on the plazas below, designed thematic bioclimatic courtyards and roof gardens, and enveloped his buildings in airy skins, conceived with contemporary artist Antonio Sánchez. "
Based on Antonio's knowledge of fractal geometry, applied to Islamic motifs, we designed these flowing, translucent, pre-cast concrete forms,
" explains Rojkind.
"They look perforated, and they let in lots of light."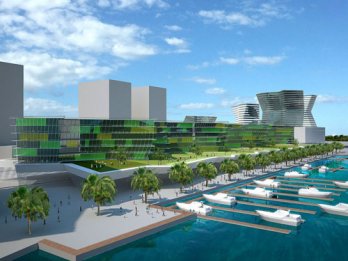 Michel Rojkind_Ajman Marina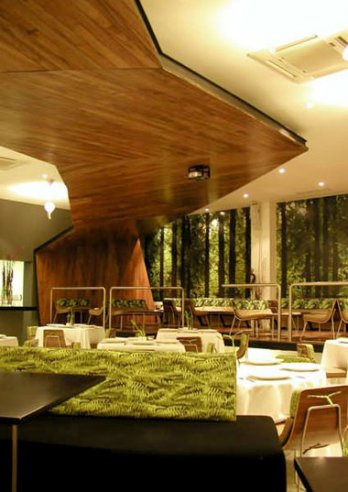 Michel Rojkind_Bosca Bar
Rojkind was on track toward the traditional definition of success when he stepped back and thought hard about what he really wanted.
"I had the opportunity to work in a big architectural office
," he says with a shrug. "
But I hate conforming with what I'm supposed to be
." Instead he took the riskier path of launching his own firm so he could design buildings his own way. "
For me, it always starts with the client,"
says Rojkind. "
When you step into my office,
" he adds, laughing, "
it looks more like the CSI of Mexico City than an architecture firm.
"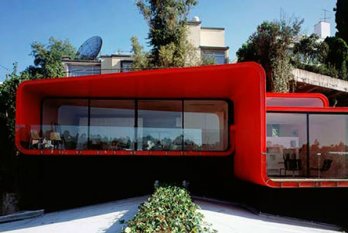 Michel Rojkind_PR 34 House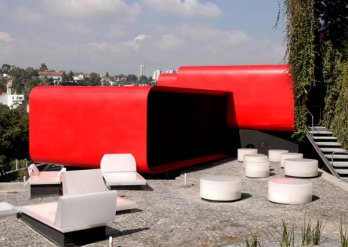 Michel Rojkind_PR 34 House
Rojkind delves deep into his clients' lives, exploring their families, careers, pursuits and interests to inform his designs.
"It's about knowing the person I'm working for,
" he says.
"I want to know how the husband and wife met, how they see themselves and their children in the future, what moves them, and so on. All that influences the design of the house.
"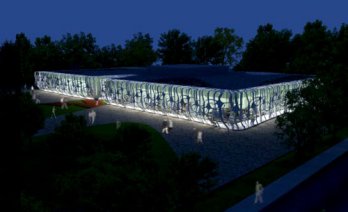 Michel Rojkind
Rojkind currently has an entry in the Vitra Design Museum's
Open House
exhibition, which premiered in Essen, Germany, last year and is now on tour; the exhibit will be in Pasadena in March. The assignment, to imagine the house of the future, drew concepts from 90 architects worldwide; Rojkind was one of 12 finalists.
Michel Rojkind_Falcon headquaters
"I decided to focus on housing for the elderly,
" says Rojkind.
"I believe we have to think of a future where you can live and die in your own home. The population is aging, governments won't have enough money to take care of all the seniors, and people don't want to be sent to nursing homes or hospitals. I see the need to look at how we can age better in our own homes, using preventive medicine and technology. For this competition I thought about how my grandmother and mother lived, how I live, how my kids will live."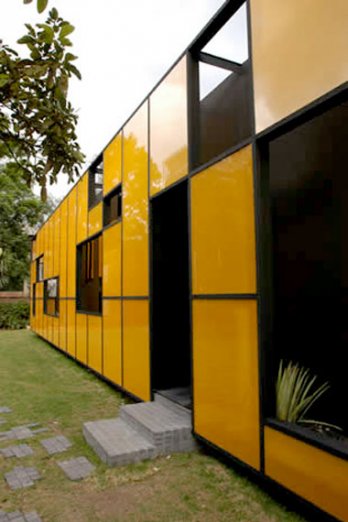 Michel Rojkind_Falcon headquaters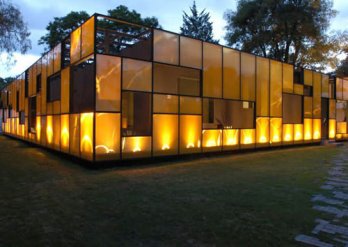 Michel Rojkind_Falcon headquaters
Rojkind also was one of six finalists among 600 entries in a worldwide competition for a Toronto residential tower. His vision for the 60-story, 520-unit building has what he calls an organic feel.
"I tried to break out of this straight, neurotic modulation of structure that's so common," he explains. "My design has an exterior mesh, an exoskeleton, which creates an open interior space - there are no columns to avoid in designing the units. And from the outside you see this curving, unpredictable line."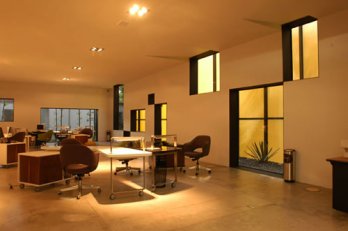 Michel Rojkind_Falcon headquaters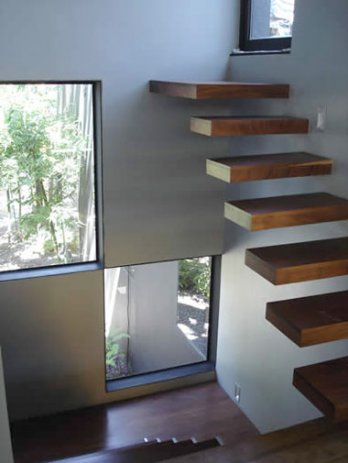 Michel Rojkind_Falcon headquaters
From the time he was an 18-year-old rock 'n' roll drummer, when he used Digital Performer to do sequencing and sampling on his PowerBook, to his current career, for which he uses Archicad and other programs on his 17-inch MacBook Pro and 20-inch Cinema Display, Rojkind has relied on the Mac to help bring his ideas to life.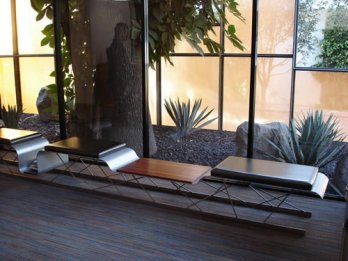 Michel Rojkind_Falcon headquaters
As usual, Rojkind was a bit ahead of the curve. "
When I was starting, there wasn't one architect in Mexico using the Mac for architectural design,"
he points out. "
Today, more and more are Apple users. For me, I just love the Apple environment. Working inside a Mac is where I want to be."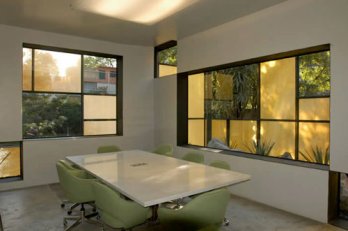 Michel Rojkind_Falcon headquaters
He happily totes his laptop to lectures and teaching gigs around the world and gets a kick out of converting the uninitiated. "
At first," he laughs, "I take out my MacBook Pro and people are shocked. They ask, 'Do you think our projector will work with your Mac?' And I say, 'Of course it will!' Or they ask, 'Oh, you're using a Mac… what do you run on it?' And I say, 'Whatever I want!' I love to break down the myths."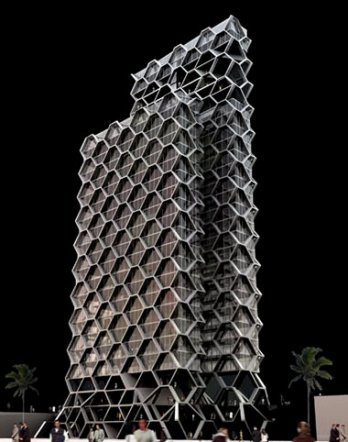 Michel Rojkind_Hex Tower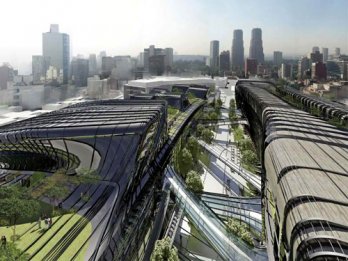 Michel Rojkind_Liverpool Contemporary Center
Back at the office, his designs evolve from a mix of hand-sketching, digital models and physical models. Sometimes his firm creates QuickTime VR movies, which simulate 3D objects and spaces, to help convey challenging concepts to clients. As enthusiastic a Mac booster as he is, Rojkind is eager to put one fallacy to rest. "
Some people still think the Mac is not accurate enough for architecture - that you can use it for design and graphics, but you need a PC for building and construction. That's been proven to be totally wrong," he states emphatically. "The Mac is perfectly accurate. I send files directly from my Mac to a 3D printing machine for my models, and it's amazing. You don't have to have a Silicon Graphics workstation - the Mac is the best hardware around."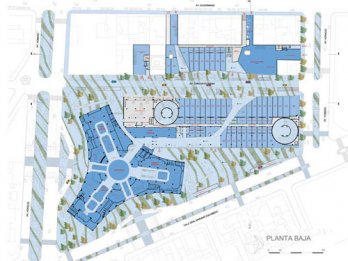 Michel Rojkind_Liverpool Contemporary Center
To Rojkind, the advantages of his preferred platform are palpable. "
I use lots of programs at the same time
," he notes. "
My colleagues on PCs can't jump from one to the other the way I do. I'll be working on a building in 3D software, jump to rendering software, then to Photoshop, then back to 3D. On the Mac it's always very fast and easy."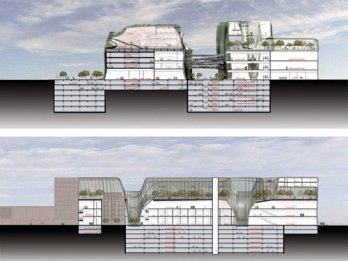 Michel Rojkind_Liverpool Contemporary Center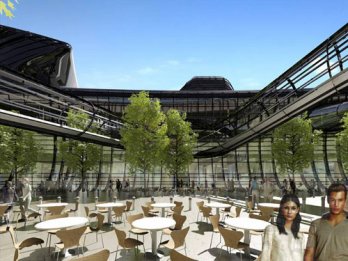 Michel Rojkind_Liverpool Contemporary Center
The architect appreciates how the platform lends itself to collaboration. "
When I'm involved in an international competition," he says, "I may be working with 40 people all over the world. On the Mac I can send information back and forth using Skype, email, Apple Remote Desktop, and a lot of software. That allows us to actually be producing work in different countries at the same time."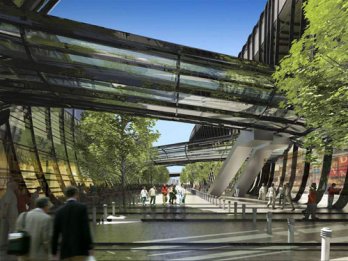 Michel Rojkind_Liverpool Contemporary Center
Compatibility, stresses Rojkind, is a big deal in architecture. "People ask me,
'If you're doing an architectural drawing on your Mac, how are you going to send it to your structural engineer who works on a PC?' I tell them it's no problem. The Mac has taken care of that. I've convinced so many people to switch to the Mac. I'm hooked for life on the Mac. I wouldn't go to any other system."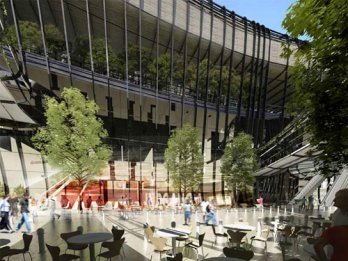 Michel Rojkind_Liverpool Contemporary Center
Each project Rojkind undertakes represents a heart-and-soul commitment. "
If a design doesn't turn me on,
" he states,
"something is wrong. And if I cannot imagine myself using the space I'm designing, I won't present it.
" Adhering to those principles keeps the young architect true to his inner compass - though the needle doesn't always point to a fat bottom line.
"I choose to do what I really believe in," he says simply. "So designing a house with Roman pillars for a client who wants Roman pillars, just for the money, is something I'd never agree to." "It's a personal matter," he concludes. "I'd go back to drumming before doing architecture that lets me down."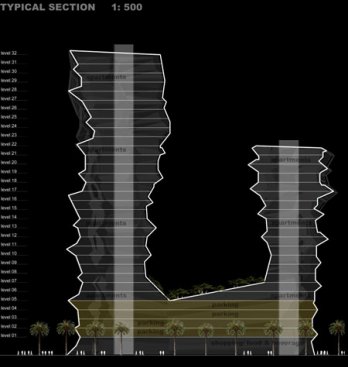 Michel Rojkind_Ajman Marina
www.rojkindarquitectos.com