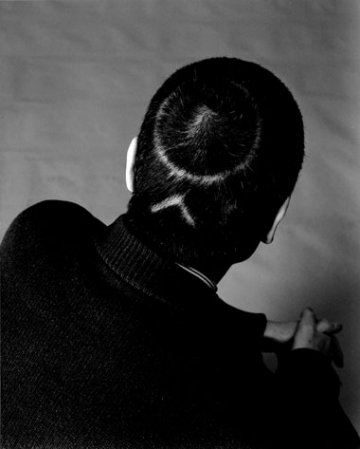 Ahn Sang-Soo
Master of Korean graphic design
B.D., September 17, 2007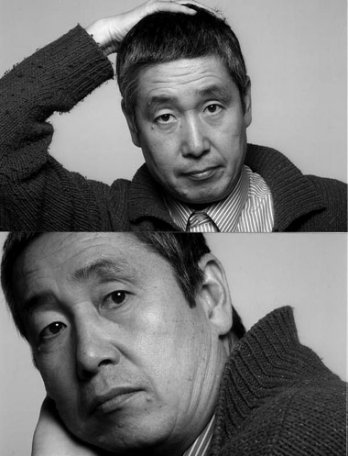 Ahn Sang-Soo
A major figure in Korean graphic design, Ahn Sang-soo's work is both multi-faceted and poetic. In his reinvention of the art of writing he has taken on an art-form that is almost universal.
Ahn Sang-Soo has long been one of the most influential designers in East Asia. His typographical development work in his native Korea has almost made him a household name. He can justifiably claim to have master-minded and supervised a revolutionary transition of the traditional Hangul, the Korean alphabet, into a functional medium for today, with all its digital demands and interpretations. Born in Chungju, Korea in 1952, he has enjoyed a long career as a designer and educator.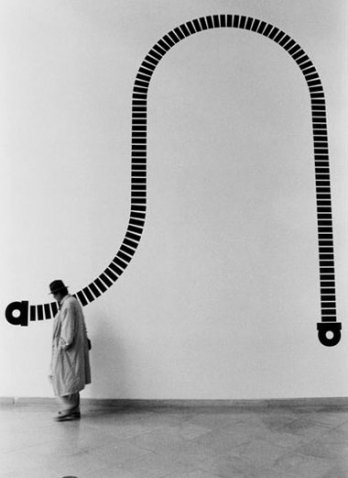 Ahn Sang-Soo_From Alpha to Huit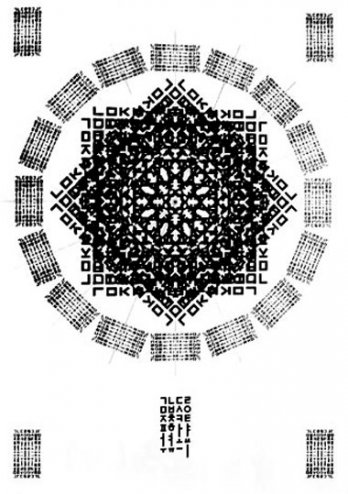 Ahn Sang-Soo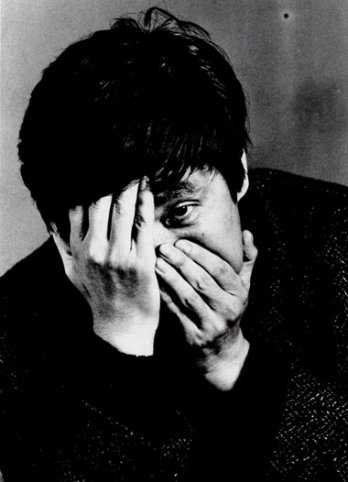 Ahn Sang-Soo
Ahn Sang-soo likes to represent himself using Marcel Duchamp's tonsure as an emblem. But instead of a star shaved from the centre of his scalp, he often uses a letter from the hangui alphabet. Hangui is the Korean alphabet that dates from the 15
th
century based on phonographic signs. At the start of the 1980's the designer and typoghrapher dared to 'modernise' this relatively youthful script that is the only one in the world based on the physiology of language.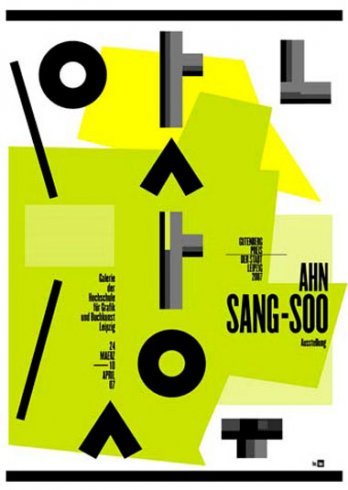 Ahn Sang-Soo_Poster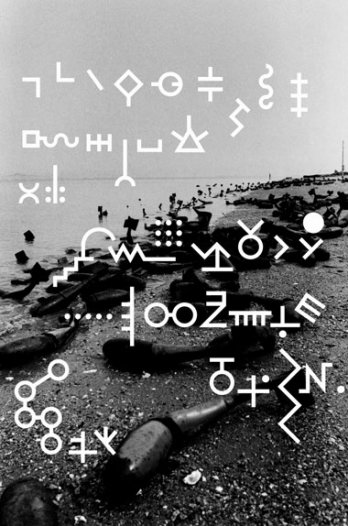 Ahn Sang-Soo_Bomb fishes gray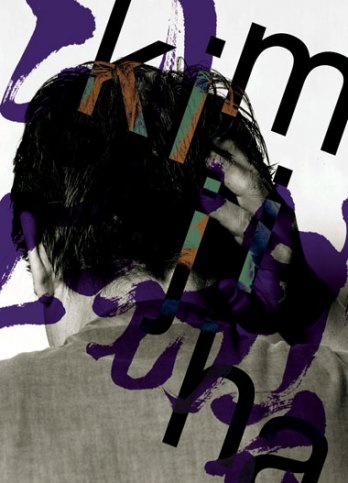 Ahn Sang-Soo_Kim Jiha
He started by liberating the signs from the traditional square that is Chinese in origin and in which each character was set. For this alphabet the designer created several highly geometric fonts: Leesang, Myrrh, Mano and Ahn-Che. The design was such a success that it gave rise to a whole new form of expression in Korea and its creator was recognised nationally for his work.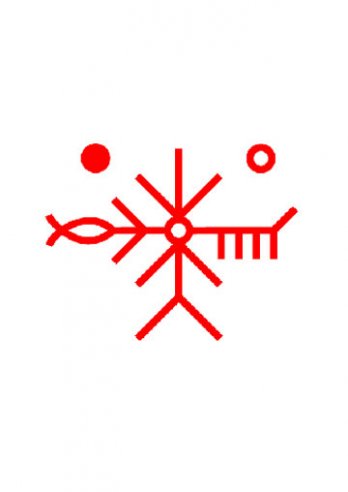 Ahn Sang-Soo_Life peace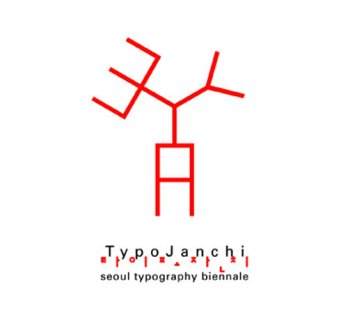 Ahn Sang-Soo_Typo Janchi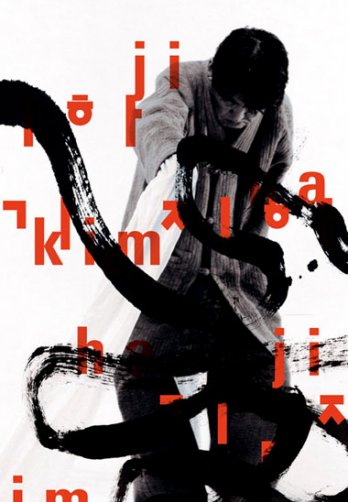 Ahn Sang-Soo_Manifesto
In 1989 Ahn began publishing an underground magazine, Bogoseo/Bogoseo, in which he addresses art and culture. He has also redesigned the Korean alphabet, Hangul, by creating new typographic characters – an achievement that earned him public recognition. In 1991, Ahn did a Korean translation of Typographische Gestaltung, Jan Tschichold's seminal text on typographic design; and in 2001 he translated Typographie by Emile Ruder.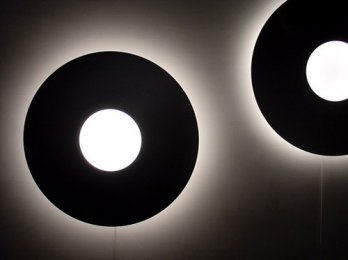 Ahn Sang-Soo_Uingbit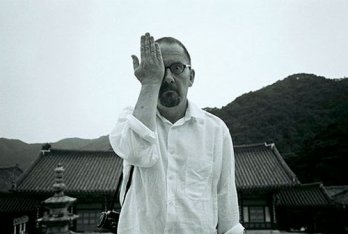 Ahn Sang-Soo_One Eye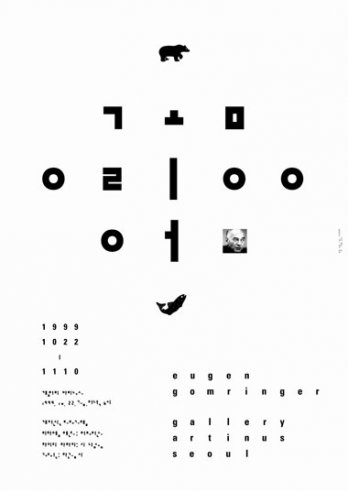 Ahn Sang-Soo_Gomringer
The scope of his commitment extends further still: he was vice-president of ICOGRADA from 1997 to 2001, and president of VIDAK (Visual Information Design Association of Korea) from 1999 to 2001. He teaches at universities around the world, and in 2001 presided over Typojanchi, the typography biennial held in Seoul. In the same year, an exhibition was devoted to him at the prestigious Rodin Gallery in Seoul.

His poetic and mysterious output combines typographic prowess with an aesthetic deeply rooted in Korean culture, yet is also an offshoot of Swiss modernism and Russian Constructivism.
Now he stays in Beijing and teaching in CAFA (Central Academy of Fine Arts) one year as a guest professor.
Ahn Sang-Soo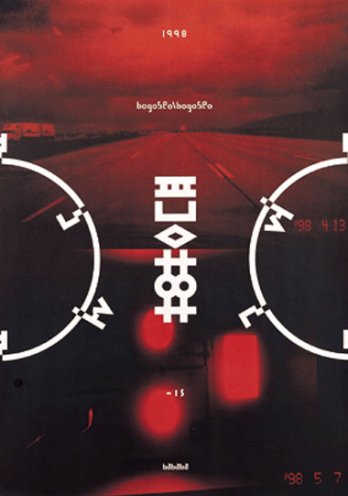 Ahn Sang-Soo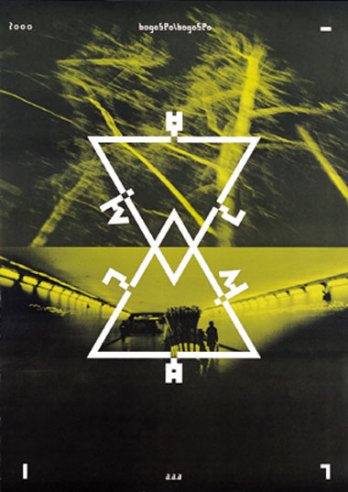 Ahn Sang-Soo
www.ssahn.com