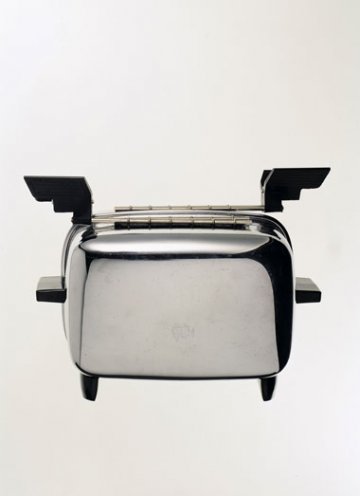 Esthétique Domestique
Household appliances then and now
Bernadette Deloose, August 6, 2007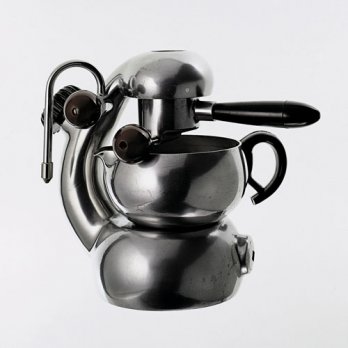 Coffee-maker_Atomic (Milaan)_Novate Milanese works Design_Christophe Fillioux_Sumo
In a time when deco design is soaring and when costly, limited-edition design is starting to look more and more like art, it pays to take a moment and look back to a time when design first and foremost strove for usefulness and reticence. Not a subject of fashion and speculation, but an object of general use.
Washing dishes, blow-drying hair, vacuuming, ... Since time immemorial, these tasks have never been considered "noble", and the implements used for accomplishing them were thought of as unworthy of "public" display in venues such as museums. The kitchen and bathroom are the places where these functional objects come into their own, places which are devoted to worshiping the body. The kitchen is where food is stored, prepared and often consumed. It is of vital importance to feed oneself. The actions connected with it are mostly undertaken as a family. The bathroom is where one washes, grooms and dresses oneself. These actions are usually undertaken by oneself. In the twentieth century, these two rooms of the house were the exclusive territory of the lady of the house. This is why all advertising for new household appliances was aimed towards women. The genius of industrial design was to always be on the cutting edge of two inherently contradictory requirements: desire and necessity. These objects are unbiased witnesses, often to our mistakes, sometimes to our triumphs". Jean Bernard Hebey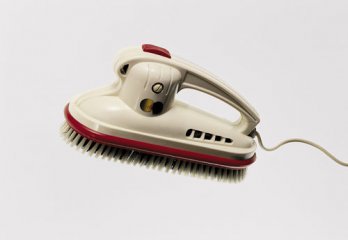 Electric brush_Eldem, 1957_Christophe Fillioux_SUMO
Today, homemaking tasks could no longer be imagined without the necessary appliances which meet our needs and desires. The kitchen and bathroom is where we find an abundance of handy, yet often inconspicuously designed electrical appliances.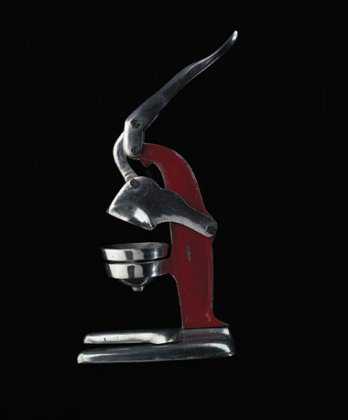 Lemon squeezer_Alpro SA, 1940_USA_Christophe Fillioux_SUMO
If you were to look up the meaning of clothing iron, vacuum cleaner, coffee machine, ventilator and blender in the dictionary, you would read the following. A coffee machine is an electrical appliance for making coffee and keeping it warm; a clothing iron is a metal object with a handle, which is heated for ironing laundry; a blender is a device used for mixing ingredients; a vacuum cleaner is an electrical appliance for suctioning off dust and a ventilator is a device which refreshes a room by creating a current of air.
It is striking how all of the above descriptions place the emphasis squarely on function. Naturally, function is of great importance. A vacuum cleaner which does not clean, a blender which does not blend and a ventilator which does not ventilate are all useless items by definition.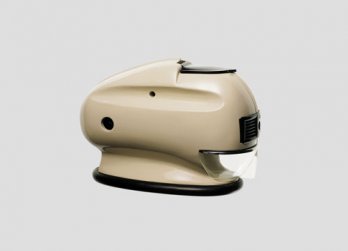 Electric coffe mill Elenova_KYM (Iserlohn), 1952_Germany_Christophe Fillioux_SUMO
With the introduction of techniques of mass production in the manufacturing of household appliances during the second half of the 19th century, traditional shapes were modified and new ones were invented. Design was still a matter of minor importance. Most of all, household appliances needed to be easy to use. In the course of the 20th century, the importance of attractive design increased, and designers were becoming more and more involved in the design process. Sound function alone was no longer enough, objects needed to be pleasing to the eye as well. Product development was no longer a haphazard affair, it was driven by a vision and preceded by research.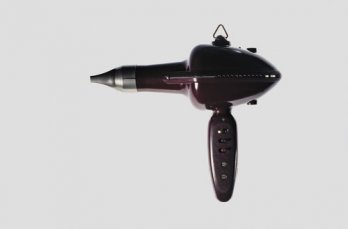 Hair drier_Fortex-John A. Frasen limited, 1950_UK_Christophe Fillioux_SUMO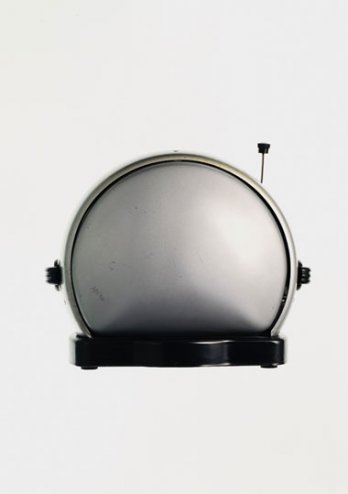 Toaster Z. Merit Made (Buffalo, NY), 1938_USA_Christophe Fillioux_SUMO
What do people need? What do they find pretty? What shapes incite people to buy? As of the 1930s, attractive design was therefore also seen as a sales-inducing factor. In the course of the 20th century, design gave everyday objects an identity of their own, and left a stamp marking their creative pedigree. People came to accept the fact that a designer might also prove useful in producing a coffee grinder or a vacuum cleaner. Cutting-edge appliance design proved to be an effective means of outdoing the competition.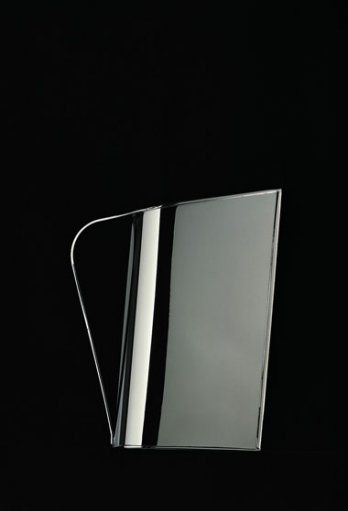 Jug Normandie_Revere Copper & Brass Incorporated (New York)_Peter Müller-Munk, 1935_USA_Christophe Fillioux_SUMO
With a lot of prominent manufacturers, design and innovation became important elements in the development of household appliances. The industrial designer became an engineer, an artist and a market researcher. Particularly in the United States, professional designers were forced to develop themselves by facts rather than by words. Design was also used besides advertisement as a means of selling the new industries' products. The mere fact that a famous designer has had a part in the realisation of a finer product is a valid reason for many to purchase that product. Today, product development is by and large the result of ideas brought forth by different parties. Industrial design is no longer a one-man job. The industrial designer is a project leader or a project policymaker. He is dealing with a process. Design, marketing and technique need to be coalesced to become a single unity. A balance between quality, quantity and reasonable prices is aimed for.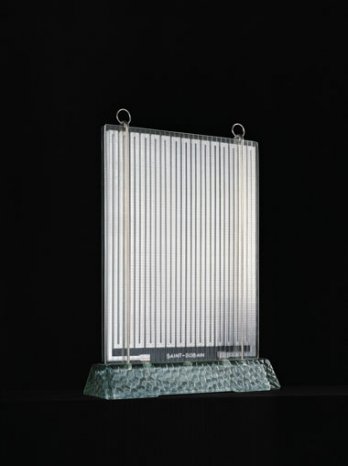 Electric radiator Radiaver_Saint-Gobain_René Coulon, 1937_France_Christophe Fillioux_SUMO
Ever since the end of the 1920s, people in America have been conscious of the importance of aesthetics for the commercial success of consumer goods, and were leaps ahead of the European scene in accepting design as part of mass culture. Suddenly, the appearance of objects mattered. Designers such as Loewy, Dreyfuss, Geddes and Teague altered the way we see everyday living. They attained the projected "visual appeal" by providing the creations with streamlined shapes. Streamline also implied speed, the symbol of modern day dynamics. Even so, a "fast" shape did not allow toasters, hair dryers or clothing irons to function better. The liquid and smooth lines were acquired using the technique of deep drawing sheet iron, casting aluminium alloys or synthetic materials such as bakelite.
Only in the 1950s did the American way of life penetrate Western Europe, partially owing to mass media. In Europe as well, industrial design was claiming its stake. Streamline also implied speed, the symbol of modern day dynamics. Designs no longer garnered acclaim solely for their usability and efficiency, but also for their appeal.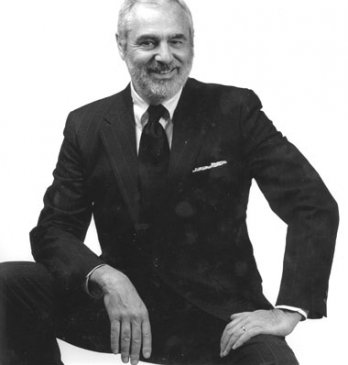 Jean Bernard Hebey, collector_Bernard Matussière
Over the last 30 years, French collector Jean Bernard Hebey, in collaboration with Alain Mesnard, was able to amass an impressive collection of household appliances from the 1920-1970 time period.
His collection boasts toasters, coffee machines as well as vacuum cleaners and razors. The collection reflects how quickly homemaking has evolved in a short time span. The appliances illustrate the way we consumed, the way we lived. Materials and techniques are tell-tale signs of age. But the objects are also a testament to Jean Bernard Hebey's keen eye for aesthetic design.

"Esthétique Domestique: household appliances then and now"
has around 350 objects on display, each having great aesthetic value. Their design is often irresistible. The following designers are among those represented in the exhibition: Raymond Loewy, Roger Tallon, Marco Zanuso, Gio Ponti, Peter Behrens, Hans Gugelot, Henry Dreyfuss, Russel Wright, Abraham Games.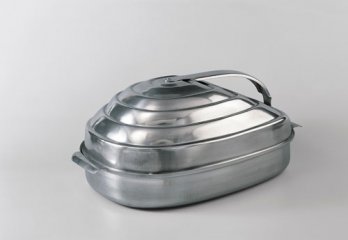 Electric kettle for potatoes Top-O-Stove_Na-Mac Product Corporation_Los Angeles_Christophe Fillioux_SUMO
The objects have been grouped together according to three themes: "Food and Drinks", "heating and cooling" and "cleaning and personal hygiene". Espresso machines, toasters, ice crushers, vacuum cleaners, clothing irons, ventilators, ... of then and now illustrate the evolution of shapes, colours and materials. Allow yourself to be amazed by vacuum cleaners which look like turbines on sleds, crumb-sweepers like "rapidos", espressos with a futuristic look, blenders in flamboyant colours, ventilators which look like airplane engines, an electric heater disguised as a shiny space ship, …
In the course of the entire 20th century, designers have found a continuous challenge in discovering new materials and product technology innovations. Household appliance manufacturers time and again sought out means of making mass production cheaper, time and again replacing precious, traditional materials with new ones. The shapes of the appliances can be traced back to the industrial production process and therefore indirectly to the applied material. The exhibition pays extra attention to bakelite, plastic and glass objects.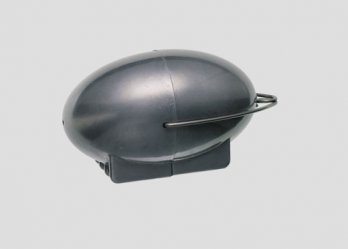 Cocotte for turkey, 1936_Christophe Fillioux_SUMO
Pictures of patents tell a little bit more about the design process, and colourful posters clarify how industrial products were marketed. In the first decade after the Second World War, the role of the mass media in determining the world population's lifestyle grew ever more important.
The historical section is complemented with recent designs. Objects which succeeded in securing a spot in the museum and which have been taken from the reserves of the Ghent Design museum for the duration of the exhibition. Designs for Alessi, Rowenta, Electrolux, Nilfisk, Magimix, Bosch-Siemens, Philips, ... An entire generation of appliances which express classical values such as aesthetics, valuable materials, meticulous finish and a consistent emphasis on functionality and ergonomics.
"Esthétique Domestique: household appliances then and now"
shows a fundamental aspect of industrial design: the art of homemaking.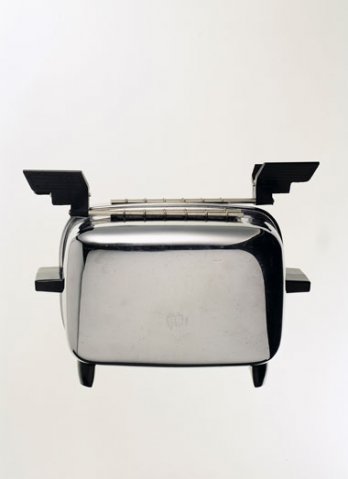 Toaster BJM, 1962_Italy_Christophe Fillioux_SUMO
www.designmuseumgent.be