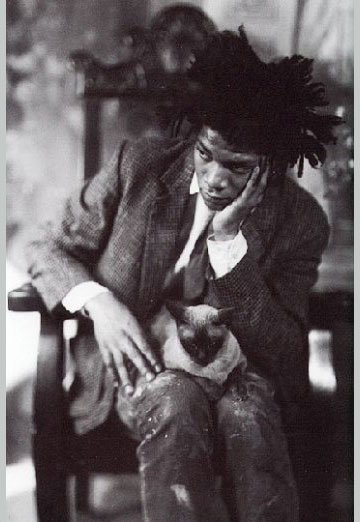 Basquiat
SAMO the shooting star.
P.O., February 27, 2019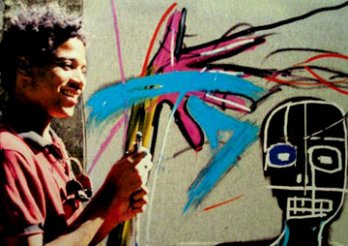 Jean-Michel Basquiat_Lee Jaffe_New York_USA
"I don't think about art when I'm working. I try to think about life..."
Nothing predisposed Jean-Michel Basquiat to appear in the catalogues of museums nor in the private collections. Born in 1960 in Brooklyn (New York), Basquiat belonged to the "racial minorities": a Haitian father and Puerto Rican mother. After the divorce of his parents, he met a difficult scholastic education interrupted by many escapades.
He was then very far from the world of art. An early rebel, he drew the benevolent attention of his parents and the professors of the many private schools he attended. He possessed a gift for drawing and was encouraged by his mother, with whom he went regularly to the Museum of Modern Art and the Metropolitan Museum of New York. She gave him a copy of the classic illustrated human anatomy book, "Gray's Anatomy". The book became a determining gift that accompanied him in his many works devoted to the anatomy of the human body. "I'd say my mother gave me all the primary things. The art came from her." he said.
As a young man, Jean-Michel Basquiat embarked on several adventures which included his first introduction to drugs. These experiences coincided with a fierce determination to become famous. When he was eighteen years old he left his family home.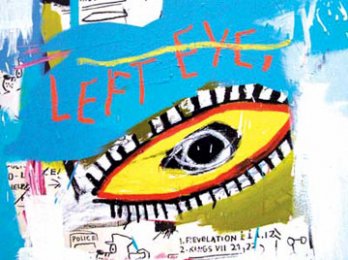 Jean-Michel Basquiat_Left Eyes_New York_USA