Basquiat
SAMO the shooting star.
P.O., February 27, 2019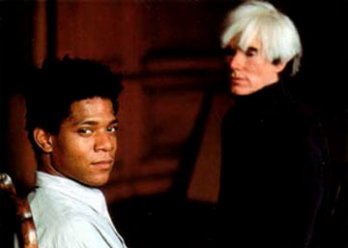 Jean-Michel Basquiat and Andy Warhol_Richard Schulman, 1984_New York_USA
In 1981, Jean-Michel Basquiat was introduced to Andy Warhol. It was the beginning of a great friendship between these two men, both simultaneously seduced. Basquiat spent the nights philosophizing with his idol. The free exposure Figuration France/USA organized in 1984 by the Museum of Modern Art of the Town of Paris was officially devoted to "free figuration" and included: Remi Blanchard, Francois Boisrond, Robert Combas, Herve Di Rosa, and was infused with the generation of "graffitists of New York" -- Jean-Michel Basquiat, Crash Landing, Keith Haring, Kenny Scharf. One can measure on this occasion what joins together but also what distinguishes the American and French painters.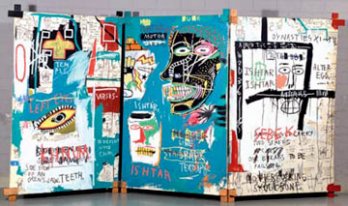 Jean-Michel Basquiat_Isthar, 1983_New York_USA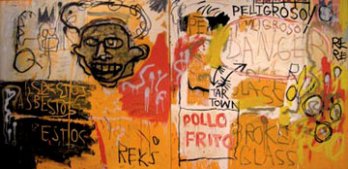 Jean-Michel Basquiat_Polo Frito, 1982_New York_USA