Basquiat
SAMO the shooting star.
P.O., February 27, 2019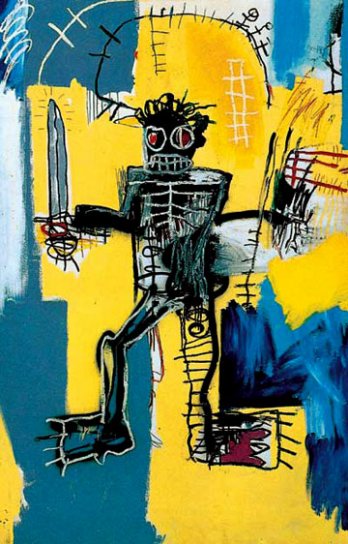 Jean-Michel Basquiat_Warrior, 1981_New York_USA
The grafitti of Jean-Michel Basquiat expresses his search for identity and his revolt of the poverty of the multi-ethnic communities living in ghettos within larger cities composed of exaggerated mediatisation and an exacerbated consumer society. "Every line means something." said Jean-Michel Basquiat.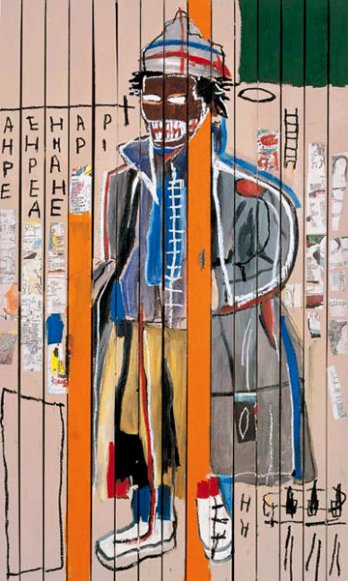 Jean-Michel Basquiat_Anthony Clarke, 1985_New York_USA
The question of racism haunted Jean-Michel Basquiat from a young age. The majority of his works evoked the difficulty of being black. His creolity made it difficult to find his place in a society of predominantly white people. His paintings express this reflection on black identity captured so well by Aime Cesaire in his speeches and poems about "negritude". His poem translated says:
"My négritude is not a water slip died on the dead eye of the ground , my négritude is neither a tower nor a cathedral it plunges in the red flesh of the ground, it plunges in the burning flesh of the sky , it perforates the opaque overwhelming pressure of its line patience."