Doo.Ri, Rodarte and Thakoon, new talents.
Ready for your labels !
Rita Wells, May 3, 2007
Kate & Laura Mulleavy_Rodarte + Model_Gap_New York_USA
Kate & Laura Mulleavy
Almost unbelievably, sisters Kate and Laura Mulleavy came from Pasadena, California, to New York in the spring of 2005 with nothing more than a few dresses and coats stuffed in their suitcase. A week after arriving, they had shown their collection, tagged
Rodarte
after their mother's maiden name, to almost every major fashion-magazine editor and upscale retail buyer. What got them through the door? Tenacity and talent. The Mulleavys pore over every small detail in their smart, meticulous yet romantic, and downright pretty dresses. They pile on soft flutters of pinked chiffon and intricate hand-stitching that brings to mind couture. After just three seasons, Rodarte scored the Mulleavys a CFDA Perry Ellis Award nomination and quite an industry following including Old Guard lions Karl Lagerfeld and Christian Louboutin.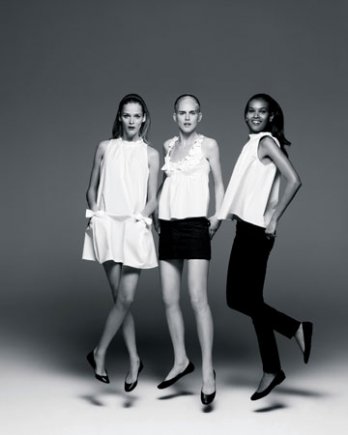 Kate & Laura Mulleavy_Rodarte_Models_Gap_New York_USA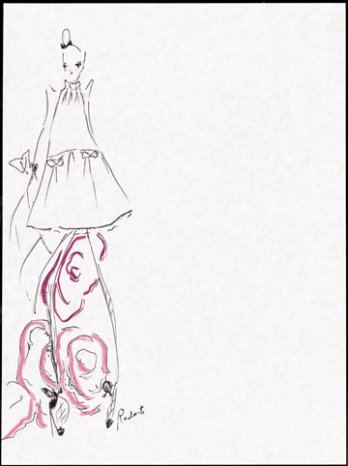 Kate & Laura Mulleavy_Rodarte, sketches_Gap_New York_USA