Doo.Ri, Rodarte and Thakoon, new talents.
Ready for your labels !
Rita Wells, May 3, 2007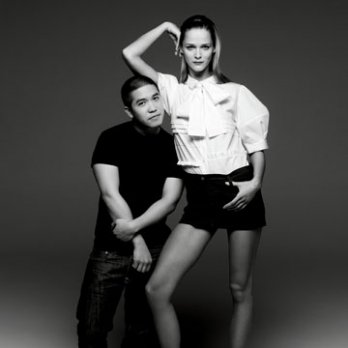 Thakoon Panichgul + Model_Gap_New York_USA
Thakoon Panichgul
Thakoon
is a true reflection of the diverse mix of its designer, Thakoon Panichgul. Born in Northern Thailand, Thakoon moved to the United States with his family when he was 11 years old, and grew up in Omaha, Nebraska. Panichgul has a talent for blending distinctly different influences into his work, imparting a feminine spirit into a youthful, sporty line. The result is clothing that projects poised elegance with an underlying hint of playful wit. Growing up, Panichgul was interested in photography, and always had an eye for styling. After graduating from Boston University with a business degree, he moved to New York. As a fashion writer, Thakoon discovered that his ideas were often conceived through a designer's point of view, and he eventually pursued formal studies at Parsons School of Design. In September 2004, Thakoon produced his first ready to wear collection, and quickly became a favorite with the fashion press, top editors and stylists, and celebrities. He has become known for timelessly feminine designs which are as romantic and sensual as they are modern and innovative.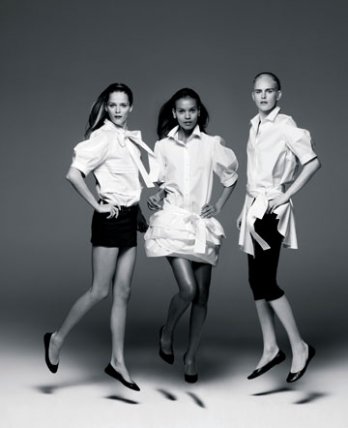 Thakoon Panichgul_Models_Gap_New York_USA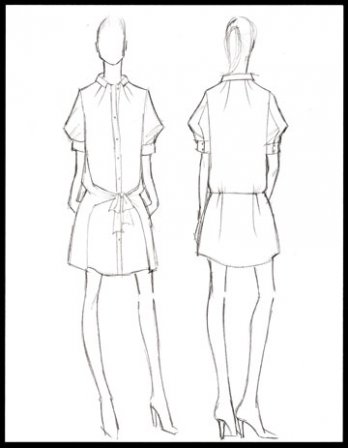 Thakoon Panichgul, sketches_Gap_New York_USA