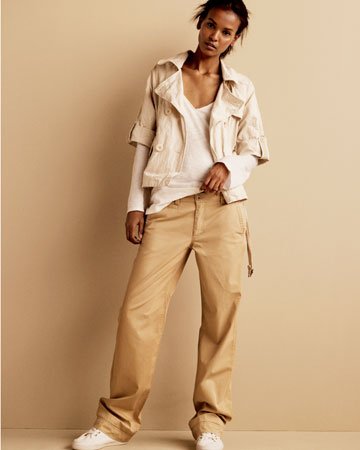 Doo.Ri, Rodarte and Thakoon, new talents.
Ready for your labels !
Rita Wells, May 3, 2007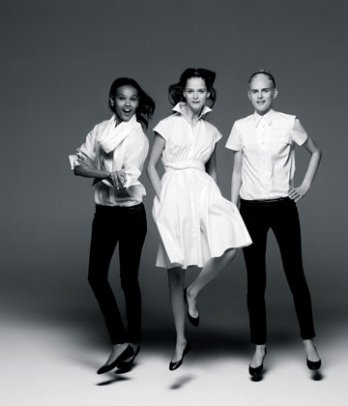 Doori Chung_Models_Gap_New York_USA
Doo.Ri, Rodarte and Thakoon, new talents.
Gap introduced a new limited edition collection for women, designed exclusively for Gap by Doo.Ri, Rodarte and Thakoon - three of the most celebrated, emerging American design labels in the industry today. The collection, named
Gap Design Editions,
is part of Gap's recently announced partnership with the CFDA/Vogue Fashion Fund (CVFF), an initiative established to support and encourage new American design talent.
Portraits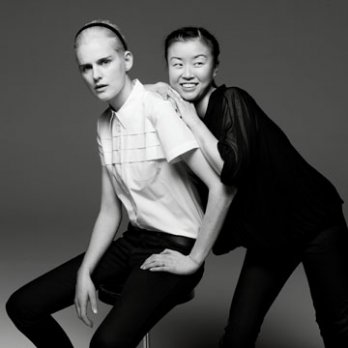 Doori Chung + Model_Gap_New York_USA
Doori Chung
In 2001, Doori Chung started hawking her label,
Doo.Ri,
at her downtown store Klee, and she debuted on the runway for fall 2003. Before getting a much-needed boost financially and psychologically from an Ecco Domani award and a finalist slot for the CFDA/Vogue Fashion Fund, she had been working out of the basement of her parents' New Jersey dry-cleaning store. This year, she won the coveted CFDA's Swarovski Perry Ellis award for womenswear. Editors and shoppers alike love her designs for their interesting architectural details that are rarely tricky.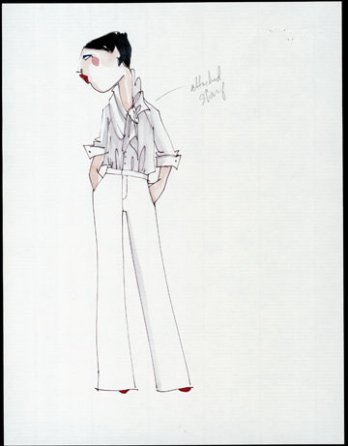 Doori Chung, sketches_Gap_New York_USA