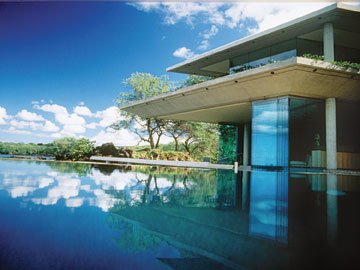 Michel A. Laflamme
A restrained architect
Alain Hochereau, June 22, 2006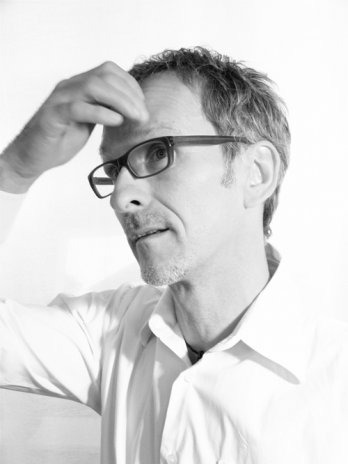 Michel A. Laflamme P. Gitte Axen
Michel A. Laflamme is a multi-talented architect. Although he displayed his collection of Checkmate Vases (based on chess pieces) at the Tokyo Designers Block in 2003, a major international design show, Michel considers himself first and foremost an architect. "Through architecture I can have a greater impact on people's lives than I can by designing objects," Michel explained. Following his studies in architecture at Québec's Laval University, he went west to Vancouver to team up with Arthur Erickson, one of Canada's most renowned architects. Erickson designed Simon Fraser University, that modern acropolis on the summit of Mount Burnaby, as well as the Canadian Embassy in Washington. For Erickson, the fundamentals of architecture are location, light, and the rhythm of shapes and space.

Michel A. Laflamme equally advocates this philosophy. "Architecture must be conceptual and adapted to the environment and the quality of light."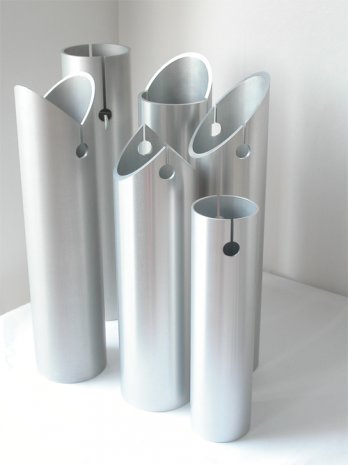 Chessmates P. Gitte Axen
A restrained architect
The result is minimalist structures that absorb natural light. "Light is life. I prefer natural light illuminating the walls of a room, rather than using shades of paint." To accomplish this, he juggles around the traditional placement of rooms. Sometimes he design the living room in the centre of the house, or stretch it out, sometimes even to the outside. "I love to break the barriers that divide the inside from the outside." To light enclosed rooms, he uses transparent or translucent polycarbonate dividers. Because his priority is to create attractive and relaxing living spaces, Michel prefers simple geometric structures. "I adore simplicity. Life is already complicated enough. Since we are bombarded with so much detail all day long, I feel that we need calm at home. I like simple things, not simplistic ones. A building must not only fit into our environment, it needs to transform it." His credo is "Simple, but not shallow." His latest project is to market a customized prefabricated house that uses small interlocking wood panels. The innovative design, which won a prize in a competition organized by the city of Portland, Oregon, is simple, attractive, comfortable, and original while being ecologically sound. Definitely the kind of "LEGO" log home that could make a mark!
www.maldesign.com