JARDINS DE MÉTIS
From the barely audible to the highly melodic sound resonates in the contemporary garden
Lesley Johnstone, April 23, 2007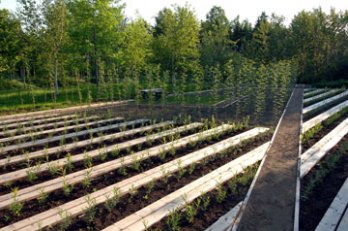 Bois de biais_Atelier Le Balto_Germany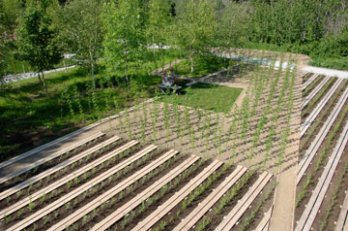 Bois de biais_Atelier Le Balto_Germany
Keep an ear to the ground in these five new gardensAngela Larocci,
Claire Ironside
, and
David Ross
, from Ontario and Québec, have conceived
Pomme de
parterre
, in which the lowly spud becomes a generator of light and sound, creating a visual and sonorous environment within a potato patch.
Traversée
, by [T
he User
] (
Emmanuel Madan
and
Thomas McIntosh
), from Québec, is a water garden in which the very act of walking is translated into a gesture that generates music.
Soundfield,
by
Doug Moffat
and
Steve Bates,
from Québec, is an open-ended listening experience in which electronically treated sounds of poplar trees are transmitted within a buffer of these same trees.
In
La boîte noire
by
Jasmin Corbeil & Stéphane Bertrand
with
Jean-Maxime Dufresne,
from Québec, the sounds of children's voices emanate from an enigmatic black box that rises out of a fallow field.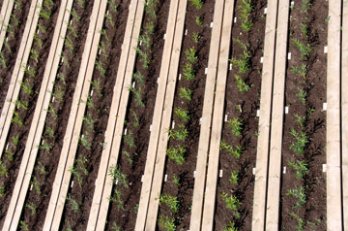 Bois de biais_Atelier Le Balto_Germany