Alter Architecture
Here, there & differently
Christine de Schaetzen, April 2, 2007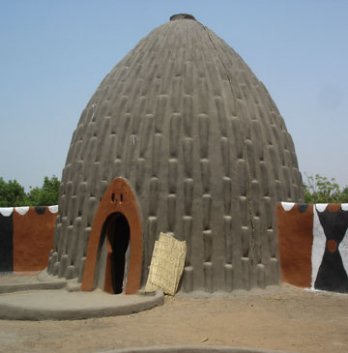 The Mortar shel hut_Fiona Meadows_Cameroon and Chad
The "mortar shell" hut, history and reconstruction (Cameroon & Chad) Institut Français d'Architecture & Patrimoine Sans Frontières
The "mortar shell" hut is an earth and grass construction found in North Cameroon and Chad and inhabited by the Musgums, a population of fishermen and pony breeders. Built on a circular plan and superposing successive bases to create structures that can be as much as 15 to 20 metres high, these huts were genuine colonial curiosities. The association Patrimoine sans frontières, responsible for preserving traditional Musgum architecture, launched a training site that resulted in the construction of a complete development of five of these "mortar shell" huts, thanks to a rediscovery of local know-how.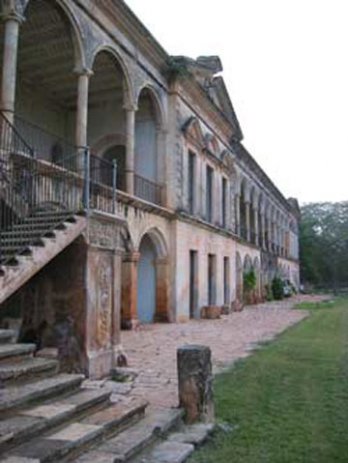 Hacienda house_Latin America
The haciendas of the Andes (Ecuador, Peru, Bolivia) by André Stevens
Part of the Andes cordillera, the Ecuadorian Andes surround and protect a long series of small basins. A dream décor for the siting of haciendas, the large rural estates which are the fruit of the Hispanic and evangelist influence on the lands conquered in the XVIth century by the conquistadors. The common characteristics of the haciendas are the presence of one or more metalled patios around which the various building elements are erected, with a gallery running round the exterior that protects the occupants from the rain and sun, the presence of a chapel and a granary as a separate building. Despite a number of private initiatives that permitted their restoration, many of these constructions have been abandoned in this region. Attracting attention to this little known patrimony of fascinating "ecological' architecture can only encourage its promotion as a feature of the architectural patrimony and landscape, both nationally and universally.