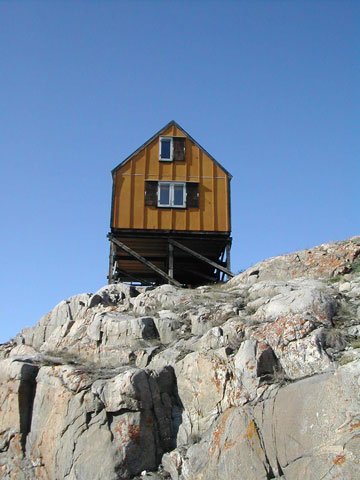 Alter Architecture
Here, there & differently
Christine de Schaetzen, April 2, 2007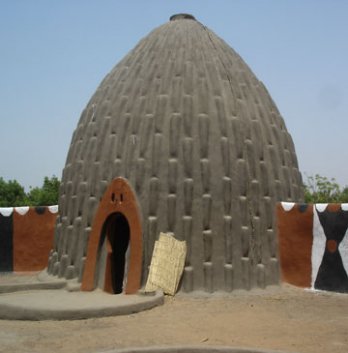 The Mortar shel hut_Fiona Meadows_Cameroon and Chad
Like alter-globalisation, "alter architecture" envisages a different way of conceiving of the built environment, one that takes into account the constraints linked to modern society as well as the need to protect the environment and the characteristics of the site in which it develops (climate, lifestyle, etc.). In the age of globalisation, it is a question of reflecting on the positioning of architecture in relation to its programme, and on possible alternatives in the face of an increasing uniformity that is ill-suited to the needs of man and of the planet.
The Architecture Fondation proposes a trip around the world, discovering architectural cultures of diverse nature. Whether urban or rural, permanent or temporary, created by architects or not, they may differ in form but are essentially the same in substance. They have in common their links to cultural and constructive traditions, respecting their built or natural environment and having recourse to recyclable materials that consume little energy and cause little pollution. Bringing them together in this way serves to highlight these points of convergence that constitute a lesson for the architecture of the future.
This simultaneous presentation of works of past and present and from "here and there" is an invitation to explore the themes of the universality of regionalism and the potential of artisanal construction, in particular through the development of technologies and the dissemination of information. Through these urban and rural architectures that respect a number of identical codes and that are rooted in the past, the exhibition stresses the importance of building on the lessons and experiences of previous and pre-industrial generations, while also taking into account adaptations to new mentalities and advanced technologies.
The journey offers an exceptional collection of pictures gathered together by experts in Europe, China, Asia, North and South America, Africa, Greenland, etc. It explores the various themes in the form of photographic reproductions, plans, models, objects, materials and constructions erected in the journey hall itself.