The Kitchen, a way of life
From shadow to light
Christine de Schaetzen, March 19, 2007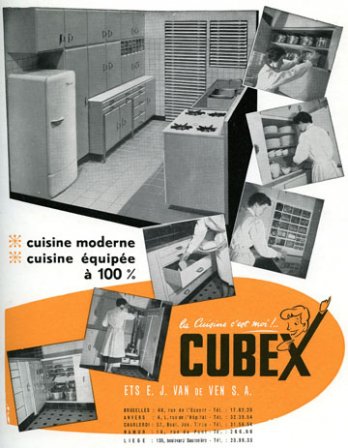 Kitchen Wrighton, 1970_AAM
The standardized "Cubex" kitchen
Invented in the late 1920's by the architect L.H. de Koninck, the prototype of the cubex-kitchen was exhibited at the "Palais des Beaux-Arts" of Brussels in 1930, during the second international congress of modern architecture (CIAM). The Cubex- kitchen is made of different compartments which can be assembled and adjusted. The Cubex-kitchen was manufactured in 1932 and distributed by the J. Van de Ven company. It had new household equipment, a sink in stamped metal, fridges,.... The Cubex-kitchen equiped many flats, houses and villas for more than thirty years.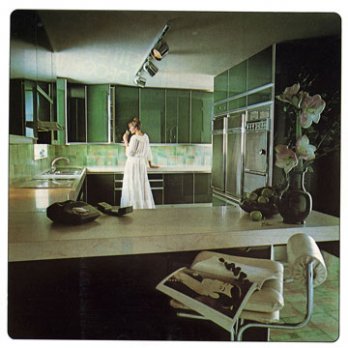 Kitchen Wrighton, 1970_AAM
The modern kitchen, in between the two World Wars
The modernistic architects progressively imposed a kitchen reflecting a laboratory image, where meals were cooked in a scientific way. The housewife became an elegant laboratory assistant with white apron and synthetic gloves. Progress for some was disguised as a promotion of the housewife for others. Architects dissect the housewife's actions to design their performance effective kitchens. The architect Jean Delhaye split up the process of the washing-up in the following way.