Berlin, Back on Track
The Berlin Hauptbahnhof
Jo Baker, February 26, 2007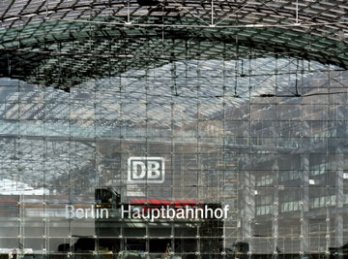 Berlin_Hauptbahnhof_Germany
Yet six years after the Berlin Wall fell, the concept was revived. Local studio, Gerkan, Marg and Partners won the competition with a proposal that was grand, modern and ultimately very functional. After all, this was meant to be a super-station; intersecting all major north-south and east-west rail routes in the area, facilitating train arrivals and departures every 90 seconds and of course, succeeding as a hip new retail and hospitality hub.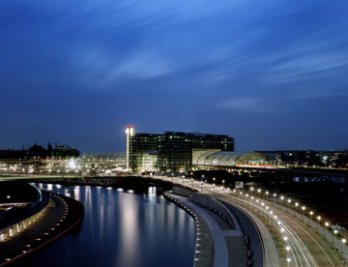 Berlin_Hauptbahnhof_Gerkan, Marg und Partner_Germany
The site was a former strip of No Man's Land between the old East and West, and its significance was not lost on the public. On May 26 an estimated 100,000 turned out in force for the inauguration, along with Chancellor Angela Merkel. (Catch a full 7 minutes of the ceremony
here
). Still, despite the warm welcome, the Hauptbahnhof had been a construction and logistics challenge since the foundation stone was laid in 1998.