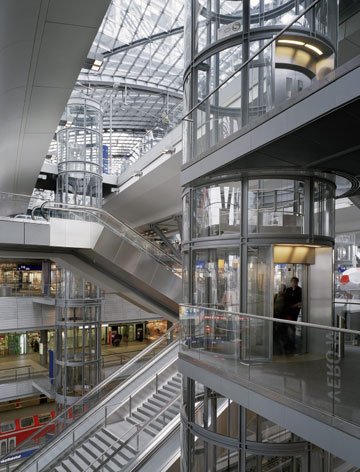 Berlin, Back on Track
The Berlin Hauptbahnhof
Jo Baker, February 26, 2007
This large cathedral of glass and steel is Europe's largest and newest major station, and overlooks Berlin's Bundestadt, or parliamentary centre. Linking major lines from all directions it has been on the boards for 11 years, but with typical German efficiency (along with its fair share of controversy) was completed within two weeks of the World Cup. Yet one could say that the station had been in the planning stages for nearly a century.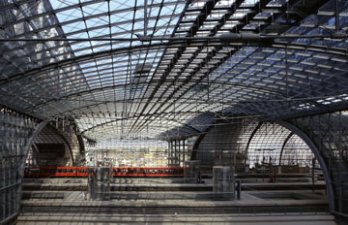 Berlin_Hauptbahnhof_Germany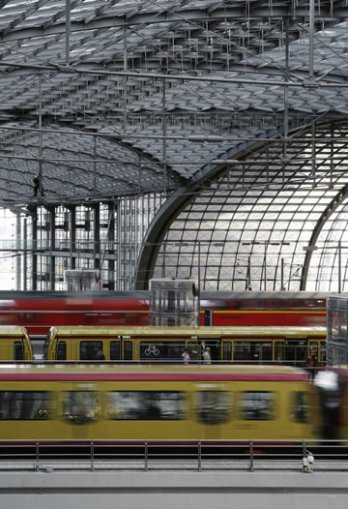 Berlin_Hauptbahnhof_Germany
The notion of a unified transportation hub for Berlin was first considered in 1910. At that point, passengers traveling the length or width of the country would arrive into one of six terminal stations around town, and often needed to continue their journey via another. A competition to design Greater Berlin turned up plans for a rail link that could serve a pair of central stations at either end of the city, reducing the role of the others. Yet two world wars proved oddly distracting, the cold war offered its logistical problems, and plans were all but abandoned. Germany was split into two, and Berlin was portioned up like a pie.