Centre Pompidou
30 years of world culture!
C.G.P., February 1, 2007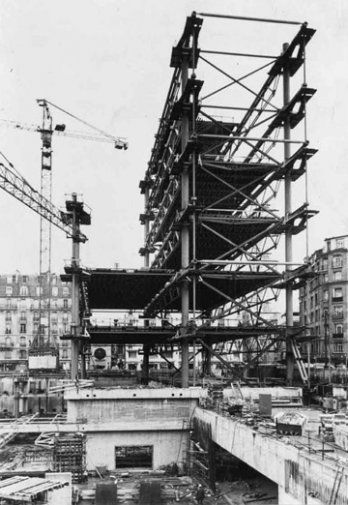 Centre Pompidou - Adagp - Paris
Construction and opening the public
Construction work started in April 1972 and work on the metal framework was begun in September 1974. At the same time, the centre's future institutions were defined. In July 1972, the Centre de création industrielle became part of the Centre Pompidou. In 1974, it was proposed to transfer the collections from the Musée national d'art moderne in Avenue Président Wilson. After almost 5 years' work, the Centre national d'art et de culture Georges Pompidou was inaugurated by the President of the Republic Valéry Giscard d'Estaing on 31 January 1977, and on 2 February, it opened its doors to the public. Since 1977, the Centre Pompidou has received over 150 million visitors.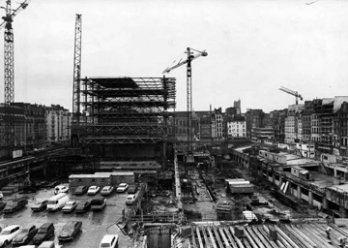 Centre Pompidou - Jean-Claude Planchet, Georges Meguerditchian, Eustache Kossakowski - Paris
Costs
Building costs (MF = millions of Francs, in 1972)
Land purchase: 85 MF. Main buildings and equipment: 750 MF. Ircam: 100 MF. Place Stravinsky: 28 MF. Miscellaneous: 30 MF. Total: 993 MF. Costs of renovation work
(october 1996 to january 2000)
State aid : 440 MF (1994 francs) raised to 482 MF (1999 francs). Equipment subsidies : 54 MF. Sponsorship and patronage : 40 MF. Total budget : 576 MF (1999 francs).