Centre Pompidou
30 years of world culture!
C.G.P., February 1, 2007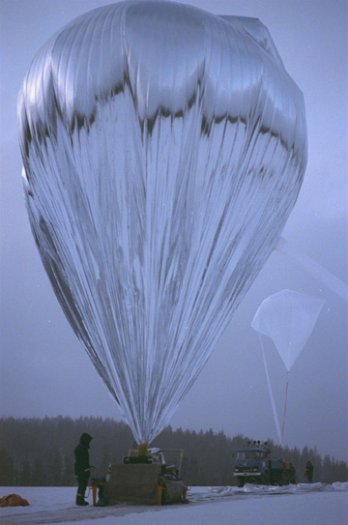 Centre Pompidou - CNES - Pascal Le Doare - Esrange - Sweden
The building
Under the rules of the competition, the architectural project had to meet the criteria of interdisciplinarity, freedom of movement and flow, and an open approach to exhibition areas. The competition was won by two young architects: the Italian Renzo Piano and British designer Richard Rogers who proposed a constraint-free architecture in the spirit of the 1960s. The supporting structure and movement and flow systems, such as the escalators, were relegated to the outside of the building, thereby freeing up interior space for museum and activity areas. Colour-coded ducts are attached to the building's west façade, as a kind of wrapping for the structure: blue for air, green for fluids, yellow for electricity cables and red for movement and flow.
The transparency of the west main façade allows people to see what is going on inside the centre from the piazza, a vast esplanade that the architects conceived of as an area of continuity, linking the city and the centre. The centre quickly fell victim to the unexpected scale of its success. With some seven million visitors per year, the building aged prematurely and had to close in October 1997 for 27 months. During this time 70,000 m² were renovated and 8,000 m² added, mainly to display collections. This was possible by relocating the offices outside the centre. When it reopened on 1 January 2000, the centre was an immediate, overwhelming public success again, testifying to the public's inseparable attachment to the site and its spirit.